Coronation Street may be "just a soap opera" but it tackles death with a fearlessness and bluntness rarely seen on television. From Hayley Cropper's heartrending right to die storyline to Alma Baldwin's poignant passing, the long-running ITV drama's creators have won awards for facing head on what most of us would rather sink beneath pints in the Rovers.
But Deirdre Barlow's inevitable death would pose a conundrum for writers. Exactly six months on from actress Anne Kirkbride's death the character whom she played for 42 years died suddenly and shockingly, offscreen last night.
The months between Kirkbride and Deirdre's deaths must surely be a nod in sensitivity to the friends and colleagues who mourn her and for whom the storyline would have been, and probably still is, far too raw earlier this year.
Read more:  
There was a pertinent sense of the unreality of sudden death in last night's episode. The horror struck, frozen faces of Deirdre's husband Ken (William Roache) and daughter Tracy (Kate Ford) as they were told by Deirdre's friend Bev that their wife and mother had died sitting in the sun in the garden on her 60th birthday, quite unexpectedly and "probably from an aneurism".
Roache's brilliant, understated performance as a man struggling to digest the news while keeping it together for Tracy was handled brilliantly. The moment when Bev handed him a tissue containing Deirdre's trademark spectacles heralded the dawning of the true magnitude of his loss. Anyone with affection for the show would have needed their own tissue at this point, I know I certainly did.
Anne Kirkbride: Life in pictures
Anne Kirkbride: Life in pictures
1/10 Anne Kirkbride

Anne Kirkbride pictured on 1 December 1993

2/10 Anne Kirkbride

Actress Anne Kirkbride, played Deirdre Barlow in Coronation Street

PA

3/10 Anne Kirkbride

Coronation Street actress Anne Kirkbride as she unveiled the new wax figure of her on screen character Deirdre Barlow at Madame Tussauds in Blackpool on 25 July 2011

PA

4/10 Anne Kirkbride

Anne Kirkbride with a portrait of a young Deirdre Barlow at The Richard Goodall Gallery, Manchester, on 2 December 2010

5/10 Anne Kirkbride

Coronation Street actors William Roache, who played Ken Barlow with Anne Kirkbride, who played Deirdre Barlow, on 25 February 2010

6/10 Anne Kirkbride

Camilla, The Duchess of Cornwall (2L) meets actors Anne Kirkbride, who plays the role of Deirdre Barlow (C) and Ryan Thomas, who plays the role of Jason Grimshaw (R) during a tour to the Rovers Return Pub on the set of British television soap opera 'Coronation Street' on 4 February 2010 in Manchester

7/10 Anne Kirkbride

From left - right front, Anne kirkbride, Doris Speed and Bill Roache, and left - right back, Ken Farrington and Alan Rothwell on the set of Coronation Street

PA

8/10 Anne Kirkbride

Coronation Street actors William Roache, left, who played Ken Barlow and Johnny Briggs, right, who played Mike Baldwin with Anne Kirkbride, centre, on 23 May 1983

9/10 Anne Kirkbride

Jones as Blanche Hunt, left, with Anne Kirkbride as her daughter Deirdre, in a 1974 episode of 'Coronation Street'

ITV/REX FEATURES

10/10 Anne Kirkbride

Anne Kirkbride on the set of 'Coronation Street' in 1973
The surprise party in the Rovers Return- in contrast to Norris' ill-timed griping — was a perfect opportunity to spill the sad news out onto the Cobbles as quickly and appropriately as a tsunami of Deirdre's chosen tipple: red wine. What had been intended as a celebration became a wake as Landlady Liz rang the bell and called time on her best friend and "wing man".
The funeral will take place during Monday night's episode but the show's creators have already signalled the size of the epic tribute they are intending to pay to Kirkbride. And the hole in the show left by the absence of her husky voice, oversized glasses - not to mention the blue trail of ciggie smoke which carried advice and warm-hearted humour with it — will be felt for a long time.
Let's look back at some of Deirdre's finest scenes:
Deirdre's 1981 wedding to Ken
The first of two marriages between the popular couple, July 1981's nuptials proved such a big event that more people watched the ceremony than tuned in for Prince Charles' wedding to Lady Diana Spencer - that's 24 million viewers for ITV, thank you very much.
That Deidre-Ken-Mike love triangle
Sure, they had chemistry and enough sexual tension to melt an iceberg but Corrie fans were not in favour of the Deirdre-Mike affair. Ken's discovery of the dirty truth is hard to forget and Deirdre's subsequent reunion with him was the soap's highest-rated episode.
Deirdre's glasses
Because any scene featuring these 'Sexy Spex' was pretty iconic, let's be honest.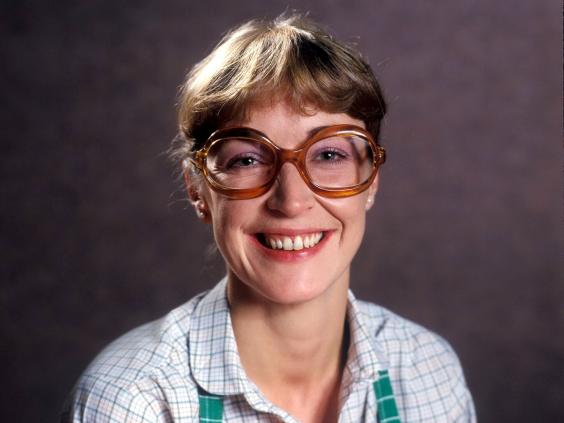 Deirde is jailed after being framed for fraud
"I...didn't...do...anything!" will live long in the memory as the heartwrenching words Deirdre uttered after being found guilty of a crime she did not commit. After being wrongly sent to prison for fraud, the UK began a campaign to "Free the Weatherfield One" that even former prime minister Tony Blair signed.
Deirdre gets a pie in the face
One of the more comic Corrie moments saw Gail lob a big creamy Manchester tart in Deirdre's face during a row, much to the evident, barely concealed amusement of her family. "Ken...do something!" were her immortal words in the face of pie-themed peril.
The doomed Moroccan waiter
Moroccan waiter Samir won Deirdre over in the early Nineties aged 21 but sadly, their married bliss was not destined to last long. Poor Samir died after a vicious riverside beating by a gang of thugs and donated his kidney to Tracy.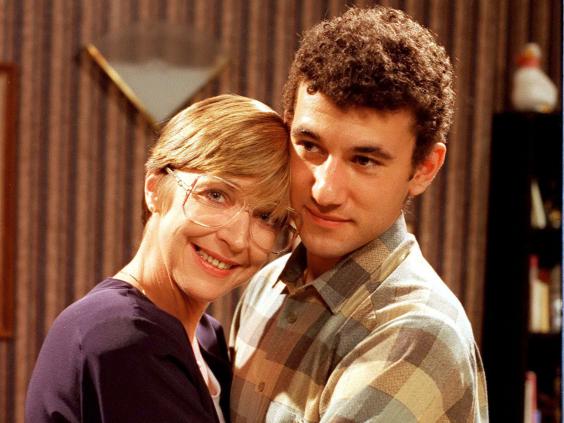 Deirdre and Blanche
Deirdre was never one to put up with her acerbic mother's tongue, even ordering her to move out of the family home when she began interfering too much in her and Ken's relationship.
Her awful cooking
Old Deirdre may have loved to cook, but not many people loved to eat what she had to offer.  She was always making her famous Stuffed Marrow for her nearest and dearest – and it was almost always vile.
Lying for Tracy
Deirdre lied for her murderous daughter on numerous occasions, but most awfully when Tracy pretended her baby was Roy Cropper's
Deirdre's smoking habit
She was endlessly trying to give up smoking, but was always pictured with a ciggie hanging out of her mouth.
By Jess Denham
Reuse content