On a cold February night in 1985, with the miners' strike still rumbling on and Elaine Paige and Barbara Dickson at number one with "I Know Him So Well", EastEnders dragged soaps kicking and screaming into the modern age.
"It really shook things up, didn't it?" remembers John Altman, who made his debut as "Nasty" Nick that night. "I watched it on a telly that was about two feet tall in Elstree Studios. We all gathered round the TV. Corrie was good, but the other soaps were really low key and the pace of EastEnders changed things."
The inventors of Walford, Julia Smith and Tony Holland, documented the characters in painstaking detail. Matthew Robinson, who was executive producer from 1998 to 2000, remembers adhering to their original character sketches, which describe a 14-year-old Sharon Watts as "the apple of her father's eye… and spoilt by her parents with gifts and getting her own way".
EastEnders then and now
EastEnders then and now
1/15 EastEnders then and now

Peggy Mitchell with her son Phil, before Barbara Windsor's departure from the show

BBC

2/15 EastEnders then and now

Peggy Mitchell pays a visit to current Queen Vic landlord Mick Carter

BBC

3/15 EastEnders then and now

Laura and Ian Beale on their wedding day in the early Noughties

BBC

4/15 EastEnders then and now

Ian Beale gets married for the fifth time in the present day EastEnders

BBC

5/15 EastEnders then and now

Kat Slater and Alfie Moon kiss in the Queen Vic. Alfie was appointed landlord by Peggy in 2002

BBC

6/15 EastEnders then and now

Kat Slater gets rowdy and Ian and Jane's wedding reception (Kat is much unchanged since her first appearance in 2000)

BBC

7/15 EastEnders then and now

Sharon Watts with former husbands Phil and Grant Mitchell

BBC

8/15 EastEnders then and now

Ian Beale and Phil Mitchell exchange words before Ian's wedding

BBC

9/15 EastEnders then and now

Fiery alcoholic Angie and her womanising husband Dirty Den ran the Queen Vic in 1985

BBC

10/15 EastEnders then and now

In 1988, Den handed over control of the Queen Vic to Pat and Frank

BBC

11/15 EastEnders then and now

Peggy Mitchell took over the Queen Vic after Grant's marriage to Sharon broke down

BBC

12/15 EastEnders then and now

The original cast of EastEnders in 1985

BBC

13/15 EastEnders then and now

The EastEnders cast in 2003

BBC

14/15 EastEnders then and now

The EastEnders families through the years - from 1985 to 2015

BBC

15/15 EastEnders then and now

The EastEnders cast in 2004

BBC
The legendary Den Watts is "a smart dresser, runs a Rover – the smartest car in the Square – and a bit of a 'con man' – most would consider him a villain". His wife Angie is "very flash" and "basically a snob". Today, a dedicated archivist works hard to ensure continuity of characters, from which drink they order in the Queen Vic (where there are 251 songs on the jukebox) to how many cousins they have.
Hard hitting from the start, the first episode pulled in 17 million viewers with storylines such as Michelle Fowler's teenage pregnancy, single mother Mary the punk's prostitution and the Osmans' cot death tragedy. It brought contemporary issues to the forefront of soapland, it celebrated matriarchal figures and it showed a mix of ethnicities (and a pair of yuppies, Debs and Andy) going about their daily life in the tough East End of Thatcher's Britain. Cosy old favourites Coronation Street, Crossroads, Emmerdale Farm and even the edgier Brookside had to up their game to compete with the cliffhanging "doof doof"s.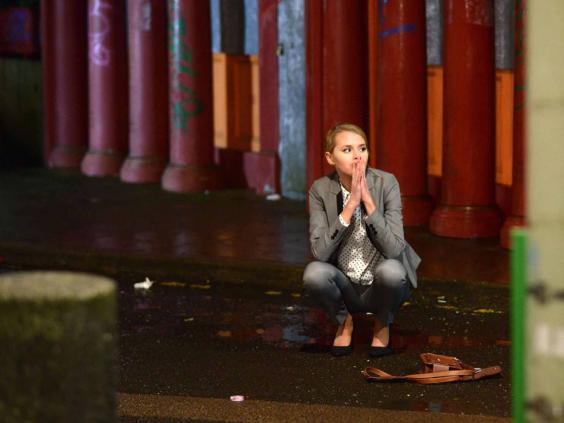 Since then, EastEnders has lived through lean viewing figures and leaner storylines (the death throes of Max and Tanya's painful union, anyone?). But it celebrates its 30th anniversary in a currently golden age with "Live Week", to which the climax will answer the burning question: Who killed Lucy Beale?
"Pam St Clement once said to me: 'EastEnders is about women and their men'," says Dominic Treadwell-Collins, who took over as executive producer in 2013 and has given the soap its rebirth, putting warmth, faaaa-mily and relationships at the heart of the storylines.
Certainly, the spirit of classic characters lsuch as Den and Angie is alive and well today. Back in 1986, 30 million people tuned in to watch the cheating landlord demand a divorce from his high-haired wife.
Fast forward to Christmas Day 2014 and Mick Carter (Danny Dyer) was doing his nut in the bar after learning that Deano Wickes – who he was about to find out is actually his brother – had raped his missus, Linda (Kellie Bright). And that the woman he thought was his sister was actually his muvva.
"What's lovely about EastEnders is that we all work together as a team and we listen to everyone's input," says Dominic. "Kellie and Danny feed into the script as well. That's what makes it special." Not as special as the chemistry between Dyer – a loveable mix of proper naughty Nineties lad and fiercely protective family man – and Bright, a landlady in pink Spandex trousers who can break hearts with one sad look.
So, explosive scenes and a plot that Dominic had planned ever since he introduced the Carters (led, in a stroke of casting genius, by Danny Dyer). But the inspiration to reveal Shirley Carter's real relationship to Mick came when story producer Alex Lamb noticed Linda Henry was playing a scene as if she was his mum.
Amazingly, in an age where Twitter and tabloids are buzzing round the cast's every move, EastEnders is still able to keep key storylines secret, to keep viewers guessing.
The hallowed "doof doof" moments are sacred, with secret meetings between the writers and actors working on the storylines and code names for characters. "Dominic, Sharon [Batten, series producer] and I know the importance of a soap secret," says Alex. They even "heavily censor" the scripts that are circulated. Thus, the majority of the cast are being kept in the dark about who killed Lucy until the live scenes – which will be inserted into pre-recorded episodes – are filmed.
Whoever the killer is, EastEnders will emerge from Live Week in the best shape of its life. New blood is on its way, with Denise Van Outen and Richard Blackwood about to debut; it has just snatched Best Soap/Continuing Drama away from Coronation Street at the Broadcast Awards and viewing figures are on the up.
Most importantly, it's still cranking out the kind of storylines that will easily appear in 2045's "Best EastEnders moments of the last 60 years".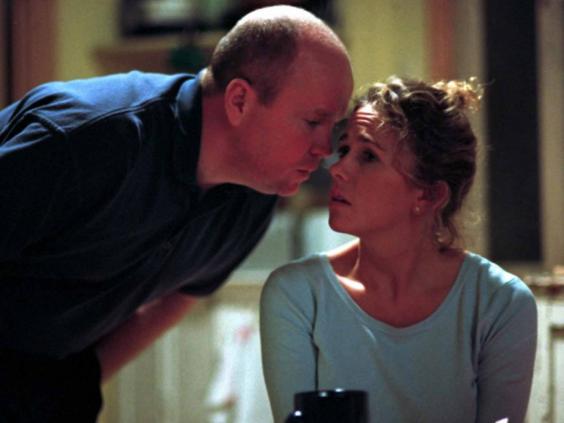 Great EastEnders Whodunnits
Who murdered Reg Cox? (1985)
The poor pensioner bit the dust in the opening scenes of the first episode, establishing 'Nasty' Nick Cotton as the killer
Who shot Phil Mitchell? (2001)
Arch-enemy Ian Beale was in the frame, but hell hath no fury like Phil's ex, Lisa who pulled the trigger
Who's the daddy? (2009)
Ridiculo-plot ahoy: when Heather Trott gave birth to baby George Michael, fans played a guessing game. Hev's babydaddy was teenager Darren Miller
Who killed Archie? (2009)
The murderer was revealed in a live episode, with Stacey Slater confessing shedunnit just 20 minutes after Lacey Turner, who plays her, found out
Who killed Lucy? (2014-15)
No shortage of suspects and the killer will be revealed in Thursday's flashback episode.
Reuse content