The other day, Matt Berry, star of the glorious C4 sitcom Toast of London, had a moment of joy in a public toilet in the East End of London.
Berry, whose character, Steven Toast, is a failed and self-deluding classical actor reduced to doing advertising voice-overs for an infuriatingly hip young producer called Clem Fandango, says he was delighted to see Toast's catchphrase, "I can hear you, Clem Fandango", graffitoed on the wall. As Berry so rightly reflects: "If your catchphrase has appeared in men's toilets, then you know you've made it!"
When it was broadcast last year, the first series of Toast of London quickly became a cult favourite. Despite its late-night Sunday slot, word of mouth rapidly spread about this show co-written by Berry – a comic who has also starred in The IT Crowd and House of Fools and carved out a parallel career as a musician – and Arthur Mathews, co-creator of Father Ted. Now we are being served a second slice of Toast.
And, from what I observe on set at West London Studios in Hayes, it should be just as exhilaratingly surreal as the first. From behind the monitor, I watch Toast visit the artist Francis Bacon (played by The League of Gentlemen's Steve Pemberton) – I know, I know, Bacon is actually no longer alive – in his messy studio. Toast is seeking advice from the artist about his beloved ex, Lorna Wind (Morgana Robinson from The Morgana Show). The actor is even more bitter than usual because, while he wallows in obscurity, she has landed a plum West End role.
As Bacon consoles Toast, the walls of his studio part and the two men lip-sync to a beautiful love song co-written by Berry and Neil Hannon from The Divine Comedy. Meanwhile, a pair of dancers wearing Lorna masks gyrate against a psychedelic, rainbow-patterned backdrop. Did anyone say "Dada"?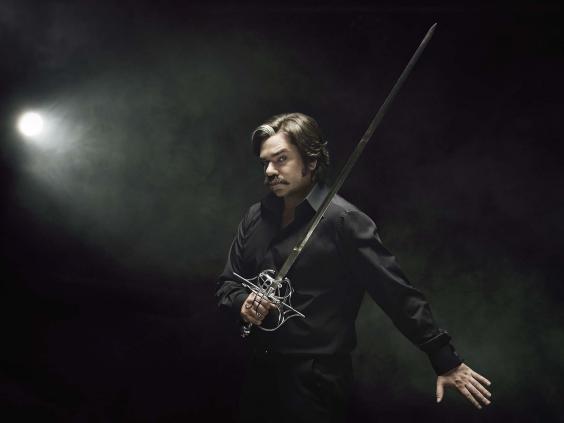 The genius of the show is that even though the characters are many times larger than life, they still ring very true. Steven Toast walks among us. In a break between scenes, Berry wanders over from "Bacon's studio" to chat. The 40-year-old performer, whose wonderfully rich baritone earns him a good living on the voiceover circuit – and by the by, provides him with shedloads of great material for this comedy – laughs that bombastic actors such as Toast "are very much out there. I have a lot of examples to draw on. They're still around in certain sitcoms that I shouldn't mention!
"But actors are a great subject for a comedy. They're inherently funny because, like sportsmen, they take themselves so seriously. And if any actor is being as ridiculous as Toast, then they really deserve to have a comic light shone on them."
Berry's first performing job was at the London Dungeon, scaring children witless as Jack the Ripper. "I got a lot of pleasure out of that job – it's been downhill ever since," he jokes. The actor proceeds to analyse the character of his screen alter ego in Toast of London. "A lifetime of perpetual failure has made Toast very bitter about the injustice of it all. Toast was at drama school with Patrick Stewart, so seeing Stewart's lifestyle now infuriates him even further. It should have been Toast and not Ian McShane starring in Deadwood. Toast should have been James Bond and taken the lead in lots of Shakespeares.
"Toast's failure has been everybody's fault but his own," Berry continues. "A lot of actors do that – they blame their failure on their agents or their photos. But that is just putting off the real issues. Toast thinks he's the bee's knees, but he is in fact in denial about his own inadequacies. That works in a sitcom because people like seeing pomposity pricked."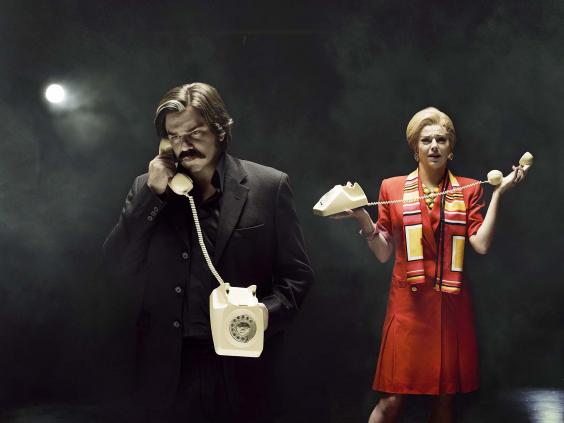 Despite Toast's absurdities, Berry contends that he is ultimately a sympathetic figure. "Do I like Toast? I feel for him, as I would feel for anyone who is that disappointed with their lot. I don't like to think of anyone waking up every morning amazed that things haven't gone their way in life. You're willing him to succeed, but you know it's never going to happen."
For all that Berry may stress his character's relatable qualities, though, what makes the show stand out is its utterly bizarre imagination. In tomorrow's first episode, for example, Toast becomes fixated by the idea of winning a prostitutes and celebrities' blow-football tournament. Elements like these are not designed to have any hidden significance: the meaning is that there is no meaning. "Matt and Arthur could walk past a fire extinguisher in the corridor and find something funny in it," says producer Kate Daughton. "There's a fear that imaginative shows can become self-indulgent, but I think it's great that they don't hold back in their writing."
Pemberton, 47, chips in: "I love anything that arrives fully-formed with a unique vision. This makes its own rules and creates its own world. Anything can happen in Toast of London. I love that unpredictability."
Robert Bathurst, 57, who plays Toast's long-suffering house-mate, Ed, agrees. "So many shows these days are formulaic – they're created by committee. But Toast of London doesn't come out of a focus group, and it's not full of dull old standard-issue jokes. It's slipped through the net. It's got its own voice and it's uncompromising. It should be celebrated because it's so imaginative and so original."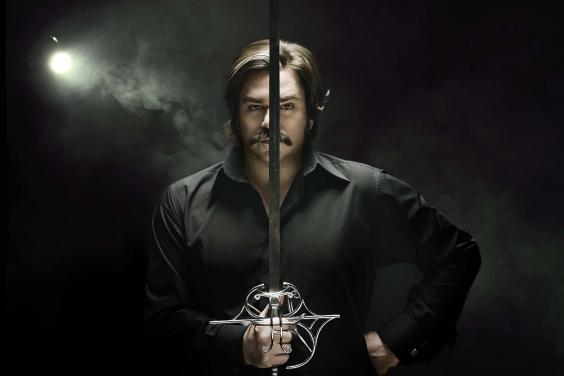 For all their inspired daftness, though, how do the writers judge if something is just too bonkers? "Arthur and I never think about our ideas being too mad – we just put in the things that both of us want to see," says Berry.
"For instance, when Toast announces that he is going to see Francis Bacon, someone says, 'But he's dead!', and Toast replies, 'A lot of people think that'. To Toast, it's perfectly normal. The fact that he takes this surreal world so seriously legitimises it."
Berry goes on to explain how the writing partnership works. "We spark ideas off each other all the time, sending each other texts with ludicrous names and situations, like Toast going on Woman's Hour and giving away the identity of the murderer in The Mousetrap. He's got a part in the play and doesn't realise he's not meant to divulge whodunit."
The other inherently comic aspect of Steven Toast is his appearance. He boasts a luxuriant quiff-and-tache combination, in homage to the 1970s World of Sport host Dickie Davies. Berry emphasises that Toast's facial hair is an essential part of his character. "This moustache says, 'I'm an actor'. It says that if the RSC phoned saying one of its leading actors had broken his leg, you'd instantly reply, 'I'm there!'."
But are the makers of Toast of London worried that any real-world actors might be upset by this portrait of thespian self-importance? "No," replies Mathews. "They all think it is about someone else. They tell their friends, 'Did you see that show taking off so-and-so? Wasn't he an idiot?'"
So, should the series continue to flourish, where will Toast be in 10 years' time? "I had an idea that he would be running a llama farm," Mathews concludes. "After all, Ian Anderson from Jethro Tull became a fish farmer."
The second series of Toast of London begins on Monday at 10:35pm on Channel 4
Reuse content