In lieu of actually communicating with one another, families across the UK will be turning on their TVs on Christmas morning in search of some passable content that will appeal to the wide range of demographics gathered in the room and serve as background noise for present opening.
Traditional TV is a bit of a nightmare - all church services and festive cooking shows - leading many to fire up Netflix, only to be met with that most paralysing of things: the endless 'browse' screen.
The service has wisely ditched pretty much all of the films that made our 'worst Christmas movies on Netflix' list, and though there's a few howlers still on there, there's also a couple of real treats (which isn't an easy feat given the vast majority of Christmas TV and film sucks).
Here's the full lists, via NewOnNetflix - emphasis and annotations our own:
A Christmas Detour (2015)
A Royal Christmas (2014)
A Russell Peters Christmas (2011)
A Very Murray Christmas (2015) - It's outrageous this has such middling user ratings; Sofia Coppola perfectly treads the line between cool and corny as Bill Murray gets snowed in and various Hollywood friends stop in for a croon. It has a festive charm to it that is both warm and woozy.
All I Want for Christmas (1991)
Angel of Christmas (2015)
Angels Sing (2013)
Arthur Christmas (2011)
Babes in Toyland (1986)
Beethoven's Christmas Adventure (2011)
Black Adder's A Christmas Carol (1988)
BoJack Horseman Christmas Special: Sabrina's Christmas Wish (2014) - BoJack might seem an unlikely character to get a Christmas special but he's actually perfect for it, a Scroogian figure who "wants nothing to do with" the holidays and resolves to drink beer and watch a re-run of one of his old sitcom's Christmas episodes just for the royalties. His human friend Todd manages to win him round though, kind of.
Casper's Haunted Christmas (2000)
Christmas Angel (2012)
Christmas Wedding Baby (2014) - If just for the terrible straight-to-VOD cover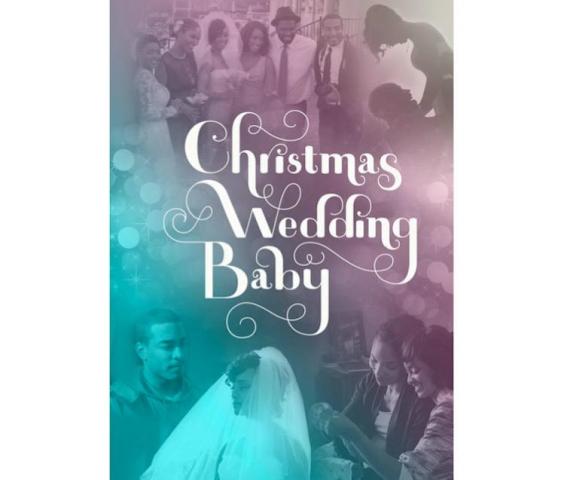 Die Hard (1988)
DreamWorks Happy Holidays from Madagascar (2005)
DreamWorks Holiday Classics (2011)
DreamWorks Shrek Stories (2012)
Fireplace 4K: Classic Crackling Fireplace for Your Home (2015)
Fireplace 4K: Crackling Birchwood from Fireplace for Your Home (2015) - My favourite of the three fireplace videos on Netflix (I'm an afficonado of these things, seriously), possessing the best crackle
Fireplace for Your Home (2010)
Happy Christmas (2014)
Hector (2015)
Home Alone (1990) - A certified classic, the slapstick, would-definitely-kill-the-intruders-multiple-times-over injuries of which are still unparalled
Jingle All the Way (1996) - Eminently rewatchable because of both how unnatural Arnold Schwarzenegger is in a bungling dad role and how it serves as a comment on capitalism
Knowing Me Knowing Yule (1995) - Vintage Partridge that has aged incredibly well
The Koala Brothers: Outback Christmas (2006)
Krampus: The Christmas Devil (2013)
Mandie and the Forgotten Christmas (2011)
My Little Pony: A Very Minty Christmas (2005)
On Angel Wings (2014)
Once Upon a Holiday (2015)
Oscillating Fan For Your Home (2015)
Outnumbered: Christmas 2009 (2009)
Outnumbered: Christmas 2011 (2011)
Pee-wee's Playhouse: Christmas Special (1988)
Power Rangers Super Samurai: Stuck on Christmas (2012)
The Royle Family: Christmas Special 2000 (2000)
The Royle Family: The New Sofa (2008)
Santa Claws (2014)
Scrooged (1988) - A solid Billy Murray pick in light of Groundhog Day not being Netflix, and easily better than Elf (just ask Billy Eichner)
The Swan Princess Christmas (2012)
Timmy Time: Timmy's Christmas Surprise (2011)
Trailer Park Boys Live at the North Pole (2014) - Slightly bleak, but after the forced cheeriness of the holidays probably needed. A live comedy edition of the indie TV mockumentary series Netflix resurrected about a group of embittered men living in a trailer park in Nova Scotia. It's Christmas, so the boys celebrate by robbing a mall.
Reuse content