If September is anything like August in the rain stakes, your Netflix account is going to be getting a *lot* of attention. Who said anything about not watching TV in the summer? This is Britain after all.
This month's new slate includes not just Toy Story, but Toy Story 2 as well, plus a smattering of ace recent blockbusters such as The Hunger Games: Mockingjay Part 1 and Thor: The Dark World.
On the documentary front, we have the premiere of Keith Richards: Under the Influence and the powerful Living on One Dollar, about four friends trying to survive on just $1 a day in rural Guatemala.
Here's a taste of what you have to look forward to:
Films
Toy Story - 11/9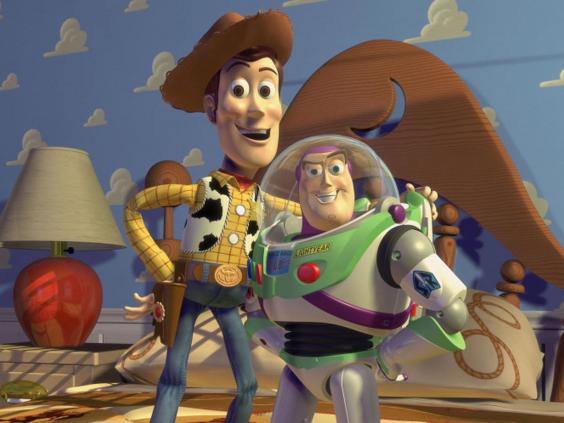 It's Woody, Buzz Lightyear and the gang. On Netflix. At long last. Say no more.
Monsters University - 11/9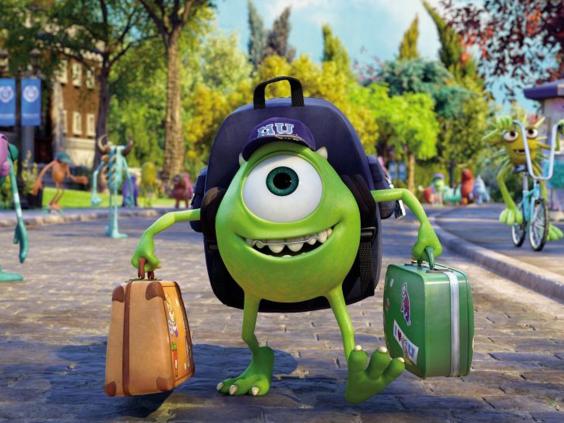 Mike and Sulley's college life and friendship is the focus of this fun movie. The lovable duo must learn how to get along after a fierce rivalry gets them kicked out of the university's elite Scare Program. If they're going to fix things up, they have to work together.
Any Day Now - 15/9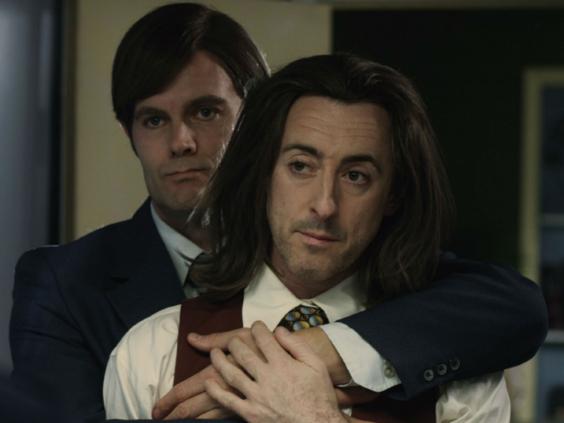 Set in the Seventies, this 2012 drama sees a gay couple struggle against a biased legal system in a bid to retain custody of the abandoned mentally-handicapped teenage they take in to live with them. He's the child they never had but unconventional living arrangements are not looking upon kindly by the authorities.
The Hunger Games: Mockingjay Part 1 - 16/9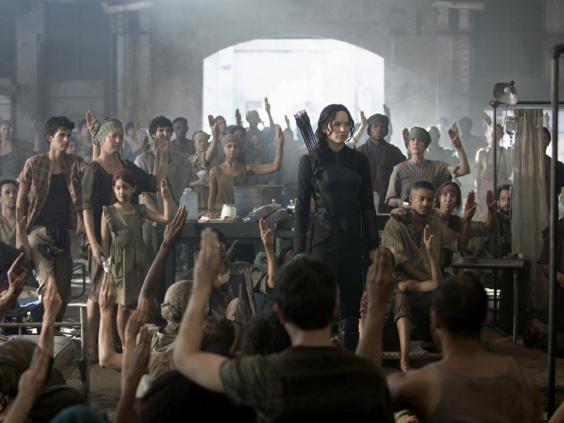 Watch Jennifer Lawrence up the ante in her penultimate turn as Katniss 'Girl on Fire' Everdeen. Katniss wakes in District 13 to find that Peeta has been taken captive and brainwashed by President Snow, meaning she must save him, and stage an all-out rebellion in the process.
Toy Story 2 - 18/9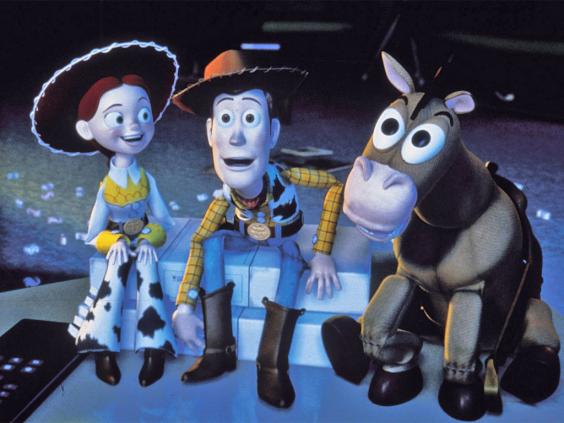 You're not just getting the original Toy Story in September, but the sequel too! This time, Woody is stolen from his home by toy dealer and it's up to his pals to rescue him. The only problem is, that after meeting cowgirl Jessie, horse Bullseye and sidekick Stinky Pete, he's not so sure he wants to be saved...
The Kite Runner - 23/9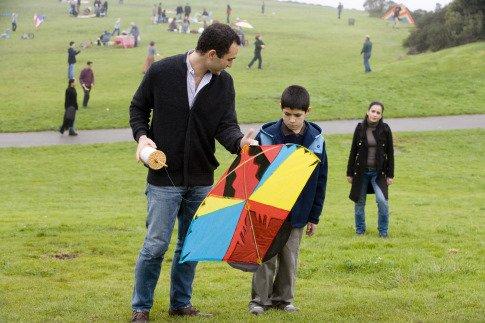 Based on Khaled Hosseini's harrowing book, this 2007 drama follows the life of Afghani man Amir, who returns to his homeland from California after hearing that his oldest friend Hassan's son needs help. Heartbreaking but well worth a watch.
Thor: The Dark World - 24/9

If you've yet to catch Chris Hemsworth in full hammer-wielding superhero mode, now's your chance. Can Thor hold off the army trying to get their hands on the most powerful of all objects?
TV
The Fear (Season 1) - 1/9
Peter Mellan plays a Brighton crime boss turned entrepreneur in this gripping drama about the disintegration of a criminal mind.
Best Netflix originals to watch in 2015
Best Netflix originals to watch in 2015
1/11 Orange is the New Black (Season 3)

Aussie model Ruby Rose has confirmed she will be the next star in stripes at Litchfield Penitentiary when OITNB returns on 10 July.

2/11 Daredevil

Marvel's new Netflix series will be released on 10 April (all 13 episodes), starring Charlie Cox as blind lawyer by day and masked vigilante by night Matt Murdock.

Netflix

3/11 What Happened, Miss Simone?

Music legend and civil rights activist Nina Simone is the subject of this film from Oscar-nominated Liz Garbus. Expect unheard recordings and rare archival footage.

Netflix

4/11 Marseille

The French port city of Marseille will be the focus of a new drama about the local mayor, who is forced to face the man he chose as his heir in the elections.

Simon Calder

5/11 Grace and Frankie

Jane Fonda will arrive on Netflix on 8 May in this show about two rivals brought together after their husbands announce they are in love and plan to marry. Also starring Lily Tomlin.

Reuters

6/11 Sense8

No not The Matrix - but directors Andy and Lana Wachowski have created a new sci-fi drama series involving eight strangers from around the world who suddenly become mentally and emotionally connected after a tragic event.

Rex Features

7/11 Narcos

Ten-episode series Narcos will see Brazilian actor Wagner Moura play notorious Colombian drug lord Pablo Escobar.

8/11 Dreamworks Dragon

This will bridge the gap between How to Train Your Dragon 2 and the third film. Storylines include Hiccup's new flight suit, the secrets of his dragon blade and the young Viking's budding romance with Astrid.

9/11 Better Call Saul

The Breaking Bad spin-off series began in February starring Bob Odenkirk as sleazy lawyer Saul Goodman. The drama documents the trials and tribulations of Goodman before he moves to his strip-mall law office in Albuquerque.

Netflix

10/11 House of Cards (Season 3)

Kevin Spacey is back as the conniving Frank Underwood on 27 February for the third season of this hit White House drama.

AP

11/11 Crouching Tiger, Hidden Dragon: The Green Legend

The sequel to this Oscar-winning martial arts epic hits Netflix on 28 August - the same day of its cinematic release.

Netflix
Hotwives of Orlando (Season 1) - 12/9
If you fancy a classic US sitcom, meet Tawny, Shauna, Veronica, Phe Phe, Crystal and Amanda. This scripted parody of the Real Housewives franchise follows these six "hotwives" as they live out their ultra-glam lives in Florida. There are shopping sprees, fall-outs, occasionally men and always, always, shoes.
Documentaries
Living on One Dollar - 1/9
Four friends attempt to live on just $1 a day for two months in the depths of Guatemala, where they must battle stress, hunger, illness and parasites to survive. These challenges may sound post-apocalyptic but 1.1 billion people worldwide face them, and the group soon learn that where there are no obvious answers, you must look to your neighbours to find hope and make a difference.
Keith Richards: Under the Influence -18/9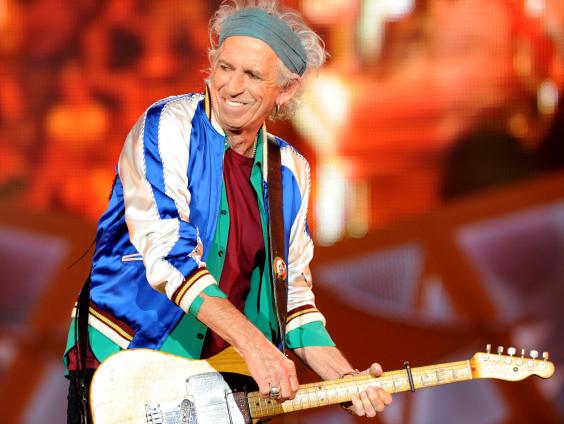 Fans of the wild Rolling Stones guitarist will love this new documentary from 20 Feet From Stardom director Morgan Neville. Neville won an Oscar for that film, about backup singers, and now offers an "unprecedented look" at Richards as he records his first solo album in two decades.
The Search for General Tso - 1/9
Guaranteed to make you hungry, this film hunts out the origins of Chinese-American food by telling the story of the iconic sweet'n'spicy chicken dish. It traces Tso's real-life history as well as exploring Chinese immigration to America, first premiered at the Tribeca Film Festival, and features interviews with key figures from Chinese food.
Reuse content