People in the television industry rarely agree on anything. So you can imagine our surprise when, at Bafta last month, we asked a theatre filled with industry professionals and members of the public whether anyone thought it was a good idea to shut down BBC3 as a television channel and no one raised their hand. No one, not even the BBC executives in the audience.
They had just sat through a short presentation we had given, entitled "There is Still Time to Save BBC3". We called it that because we wanted to remind everyone that the closure was not yet a done deal, although most people would be forgiven for thinking it was. The behaviour of the BBC management and the BBC Trust since the announcement last March that BBC3 would close as a television channel has done nothing to make clear, either for professional media people or for the general public, that the destruction of this thriving channel was not a foregone conclusion.
The shocking news was that on the pretext of saving money BBC3, a channel which the executive admitted at the time was creatively strong and growing in popularity, would be closed and some of its content shunted to an online-only service with a huge cut in its budget. After that came nothing: no financial plans, no creative vision, no discussions with affected stakeholders. Nothing. It was as if they wanted us to forget all about it.
Nine months later, in December and just before the entire television industry broke up for Christmas, the BBC management gave their proposal to the trust. The proposal was full of rhetoric about the brave new world of online but very thin on actual detail, especially the extent to which the new online-only service would be funded.
As if this slightly clandestine behaviour wasn't enough, the trust then decided to have the shortest possible period of public consultation in January of this year. This period, the so-called "public value test", was supposed to be a time when interested parties could share their thoughts with the trust about the proposed closure. The problem was that not many people in the television industry knew about it. We only found out by phoning the trust itself.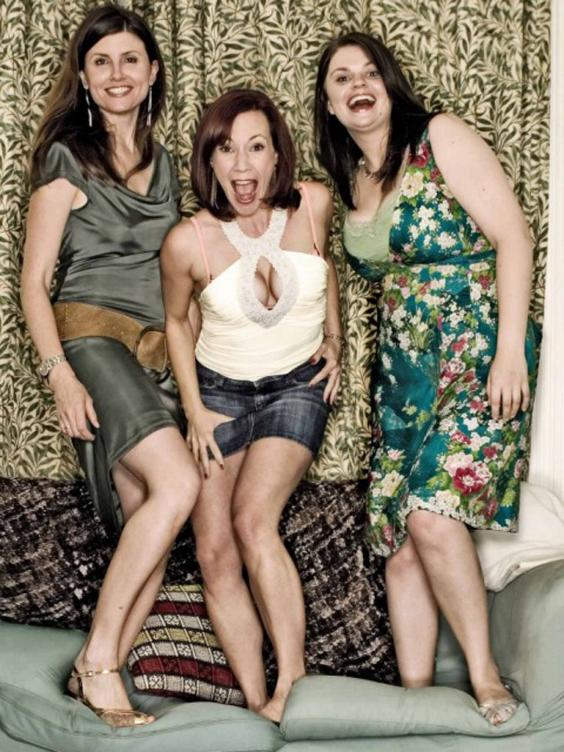 After considerable pressure we were finally granted a meeting with Rona Fairhead, who chairs the trust. We told her that it was incredibly short-sighted of the executive not to explore other options for keeping the channel open if it was decided that the BBC could no longer fund it. We put forward several options: a Channel 4 model, a UKTV co-ownership version in which BBC Worldwide would partner with a commercial entity; or, failing that, a straightforward sale. All options should carry with them the same public service responsibilities shouldered by the current channel. The fact that the executive had decided unilaterally to shut down BBC3 without due diligence was, we told her, unacceptable.
She listened to us for nearly two hours and during that conversation it became clear that the trust had not cast its net wide when seeking opinions about the closure. It had limited its investigations mainly to discussions with the BBC's rival broadcasters, which obviously would support the plan to close BBC3 as it would be in their commercial interests. Until our meeting, no trust member had met any independent producers or other stakeholders. Had they done so, they would have been warned in no uncertain terms of the dangers of closing down a thriving TV channel and stumbling into an exclusively online future, with the kind of funding that Netflix spends on its Christmas party.
After our meeting with Ms Fairhead, the trust has now, at this late stage, organised meetings with a much wider group of interested parties. What was looking like a done deal arrived at behind closed doors now seems less clear-cut. Worryingly, however, the trust has done nothing to halt the destruction of BBC3, which is going on as we write – before the BBC management has even received the trust's decision on its proposals.
This week 800 of television's most powerful luminaries, including actors, comedians, agents and producers, sent an open letter to Ms Fairhead and to the Director General, Tony Hall, demanding that the trust refuse permission to close BBC3 on the grounds that it provides the life blood for the future of the creative industry in this country. As importantly, it reaches an audience woefully underserved on BBC television generally.
Basically, provided you are middle-aged and middle-class, the BBC is the broadcaster for you. Even with BBC3 funded as a television channel the corporation was spending only 1 per cent of its income on programming for a young, diverse, adult audience. But now, shockingly, if the executive gets its way, this figure will be reduced to 0.6 per cent of its annual income on this underserved audience. Executives acknowledge this, but argue that young people watch the other channels as well. While it is true that young people watch hit programmes like Doctor Who and the World Cup, it is the programmes that serve a young and diverse audience, and the talent of the future, that we are concerned with. BBC1's audience has an average age of 58 and it is not the place to launch new shows for young people; that is simply not its job. BBC3 has been established at a cost of one billion pounds and, from its inception, has established itself as the best platform from which to launch new shows.
Now we are told the trust is to give a provisional decision this month, again just before the industry decamps for the summer. We have told the trust that we cannot see why this vital decision is not being included in discussions with the Government about renewing the BBC's charter, which are soon to take place. It seems the management wants to get the charter waved through before it even knows what its budget will be for the coming years. We believe closure is an internal political decision, not one which safeguards the relevance of the BBC for licence fee payers of the future.
Of course, we live in a digital world and every broadcaster needs to have an online presence, but one has to question the decision to limit that presence to being exclusively online. Consider the evidence …
Of the total available audience who watch BBC3, 94 per cent still watch it on their linear service. YouTube stars who get millions of hits online are clamouring for the sort of exposure afforded them by television. Jamal Edwards, who has created one of the UK's most successful online music platforms, SBTV, is now talking to broadcasters about getting his content on to linear television.
Vice, possibly the most prolific provider of online-only factual content, has just joined forces with A&E Networks in the US because it required a tie-in with a linear platform to achieve the kind of audiences necessary for growth. The list goes on. The cutting-edge future is in multi-platform offerings, not online-only. The BBC doesn't seem to be aware of this undeniable fact. Further evidence emerged recently when SVT, Sweden's equivalent of the BBC, closed down its online-only channel, SVT Flow, after only a short time because it failed to attract a big enough audience.
As Henry Normal (co-producer with Steve Coogan behind some of BBC3's biggest hits, notably Gavin and Stacey and The Mighty Boosh) said at the Bafta event: "If shutting down television channels and opening up online-only services was such a good idea, Rupert Murdoch would have already done it!"
As the nation's broadcaster, funded by us all, it is the duty of the BBC to increase its spending on the young adult television viewer, not reduce it. A recent report by Decipher, an established media consultant, pronounced on the matter of linear versus online thus: "It is possible to make the case that the BBC [via mechanisms like BBC3] have an obligation to teach the youth market about the value and utility of broadcast TV as this is part of their original Reithian education remit."
So why are we hell-bent on preventing the destruction of this valuable national asset? We know that once it's gone, it's gone forever – and the very people responsible for this piece of cultural vandalism will be gone too. This is not a criticism, just an observation of the life cycle of the television executive. The ones who will suffer are the young aspiring actors and writers, along with their agents and producers. But those who will suffer most are the young and diverse audience who will still be here but with nothing to watch.
And the most galling aspect of the whole situation? Once BBC3 is gone that decision is irreversible because it would cost too much to reinstate it. We will have lost a valuable cultural asset and all we'll be able to do is wring our hands. If the trust makes the right decision, and refuses to sanction the closure proposal, we will applaud them and the process that has been followed. If they do not, we will not give up. We will remind them that BBC3 is something precious that should be sold rather than destroyed. If an offer price of £100m is not enough, then at least sell the channel to the highest bidder or tell us what the channel is actually worth. Anything less is a gross dereliction of duty to the licence-fee payer.
Jimmy Mulville is managing director of Hat Trick Productions. Jon Thoday is managing director of Avalon Entertainment
Reuse content