The rule regarding the portrayal of computing on television or film used to be simple: don't do it. From Sandra Bullock peering anxiously at her laptop in dire tech thriller The Net to Angelina Jolie as a crop-haired cyber-criminal in Hackers, the early days of the internet age were riven with failed attempts to bring it to dramatic life.
But then came The Social Network in 2010, showing that it was possible to capture the thrill of the online revolution, thanks largely to a vivid, muscular script from noted technophobe Aaron Sorkin. And four years later, the fall-out from Sorkin's success can be seen on the small screen, as programme-makers fall over themselves to capture the tech industry.
Next week brings the Sky Atlantic premiere of HBO's acclaimed sitcom Silicon Valley, co-created by Beavis and Butthead's Mike Judge, which centres on a young programmer who has just created his breakthrough app. Meanwhile, subscribers to Amazon Prime can check out Betas, another sitcom, which follows the ups and downs of a group of young developers working on a dating app; and US cable channel AMC has recently launched Halt and Catch Fire, a period drama about a company involved in the 1980s personal-computer boom, which it is hoping will become a hit on a par with its previous successes Mad Men and Breaking Bad.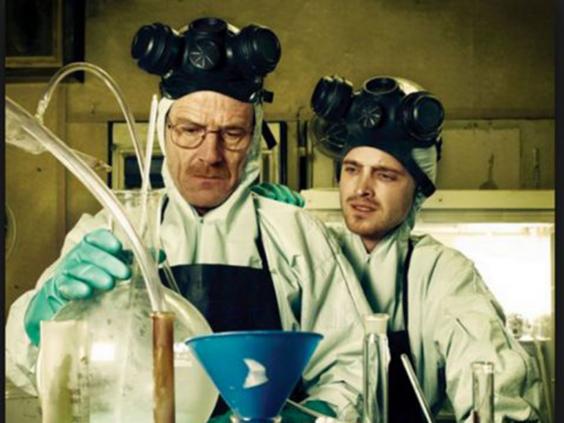 Even shows that aren't primarily about the tech industry are falling over themselves to reference it. The first series of HBO's San Francisco-set gay comedy-drama, Looking, derived comedy from the city's tech community by making one of its main characters a video-game designer; while one of the funniest episodes in the upcoming third season of Veep sees Julia Louis-Dreyfus's Vice-President Selina Meyer head to Silicon Valley to try to win the support of a Mark Zuckerberg-like tech wunderkind for her presidential nomination.
"There's something very unnerving about a lot of twentysomethings becoming billionaires and living these lives where they go to work in these bright, minimally furnished offices then come home to drink beer and lie by the swimming pool, and yet have this enormous influence," says Armando Iannucci, Veep's creator. "One day the Mayor of New York might drop by their office, the next day it could be the Dalai Lama, and they don't bat an eyelid. It's both frightening and funny."
Mike Judge, who worked as a programmer in Palo Alto before moving into television, agrees that the industry was ripe for examination. "I've wanted to do something on tech billionaires for 14 years since before the last bubble burst," he says.
"HBO suggested doing something looking at gamers but I didn't think I knew that well enough. But then we thought, what about programmers, because one of the things I find fascinating is that you have these introverted types and they're suddenly very successful and have a ton of money. How do they deal with that?"
The answer, Silicon Valley mischievously suggests in the first episode, is by throwing really rubbish parties in which Kid Rock desultorily works his way through his back catalogue while badly dressed men pontificate about the value of networking.
"Eric Schmidt, the CEO of Google, who cameos in that episode, came up to us afterwards and said, 'I've been to that party'," says Judge. "We'd thought we might be making it look too awful but the great thing about this world is that it keeps on giving."
Judge and his co-writer Alec Berg were determined to get the smallest details right, even going as far as mocking up a version of the music app that Richard Hendricks, the show's principled but prickly protagonist, creates. "We needed to understand how it would work," says Berg. "So we consulted lawyers about patents and spoke to venture capitalists about potential pitfalls. It needed to feel grounded in reality."
A similar attention to detail informs the dialogue: thus, while Hendricks's flashy, entrepreneurially inclined business partner, Erlich Bachman, idolises Steve Jobs, his own hero is Apple's less high-profile co-founder Steve Wozniak.
"Jobs was a poser, he didn't even write code," he tells Erlich dismissively after he sings the late Apple king's praises.
Silicon Valley never feels less than authentic, whether spoofing the corporate stranglehold of companies such as Google – by day Hendricks works for a self-righteous internet giant called Hooli, an advert for which proclaims, "Hooli is about people, Hooli is about innovative technology that makes a difference, transforming the world as we know it, making the world a better place through minimal message-oriented transport layers!" – or coming up with the world's most elaborate yet mathematically correct dick joke.
Yet, while US reviews have been positive, there were a number of (justified) complaints about the comedy's portrayal of women. This is a world without a Marissa Mayer or a Sheryl Sandberg, free of female coders, and in which the only substantive female role is a super-competent PA whose main function is to serve as a will they/won't they love interest for our gawky leading man.
In a blistering critique in The New Republic, Esther Breger condemned the show's "sour, oblivious sexism", remarking that "women are invisible" and accusing Judge and Berg of playing to the industry's "toxic mythologies" about gender instead of skewering them.
Yet Berg and Judge insist that they're simply reflecting the reality of Silicon Valley life. "We had a complaint from a tech person stating that the crowd shots were all men and that the show was sexist," says Berg. "And I said, you realise those were all real shots. We went to the TechCrunch party and shot the real crowd, we didn't cut women out of the frame. The reality is that the tech industry has a woman problem."
Judge agrees: "We're taking shots at the industry for not having enough women, not celebrating that."
As for the proliferation of tech shows heading our way, Judge says he's surprised it hasn't happened sooner. "When I was first thinking about doing some sort of tech-based show, I would wonder why there hadn't been any shows set in this world before. And then I remembered that any time it comes up, all people think is, 'Oh, a bunch of guys in front of a computer.' It just seems inherently unfilmable, which is why they kept trying to make computers sexy in films like The Net that didn't work. When I first heard about The Social Network I doubted it would work because of the way Hollywood does tech but then they did it well and I thought, oh, OK."
Iannucci, who had been considering writing a tech comedy before he decided to go ahead with Veep, agrees that TV's computing craze has been a long time coming.
"This is an industry that's dominated conversation in the past 10 years," he says, "but maybe everyone was just a bit wary or over-respectful and it's only now that we're beginning to see the full complexity and to realise that these companies, the Googles and Facebooks, aren't simply all good. They are fallible and even sometimes wrong."
'Silicon Valley' starts on Sky Atlantic on  Wednesday at 9pm
Reuse content