Laid-back criminals with secrets to hide, dodgy dames with back-stories darker than sin, and straight-shooting lawmen on a mission – it can only be Banshee, which returns to Sky Atlantic next month. But if at this point you're saying "what on earth's Banshee?" then you're not alone; now on its second series, this neo-noir, from True Blood/Six Feet Under maestro Alan Ball, has barely created a ripple on these shores, despite being a pulp-tastic riot.
Indeed, the cultural conversation on this side of the Atlantic is so dominated by a few shows – Game of Thrones, Line of Duty, Broadchurch, Breaking Bad – that it's easy to miss some real gems. And what better time to unearth them than during these lean televisual times when the schedules are wall-to-wall World Cup and, as of tomorrow, Wimbledon? So, should you need a break from the footie/tennis here's our guide to the truly underrated series that you should be catching up on in coming weeks:
Banshee
What's it about? An ex-con on the run assumes a new identity as sheriff in the Pennsylvanian town of Banshee. But his new home isn't exactly the quiet backwater it appears and his past threatens to catch up with him in the shape of an old flame.
Why don't you know about it? Because these days there are so many US shows available to watch that it's impossible to keep track of them all.
Why should you be watching it? This is pulp television at its best, a fast, furious blast of over-the-top plotlines, scenery-chewing villains and tightly shot action scenes. Written by acclaimed literary novelists Jonathan Tropper and David Schickler, Banshee comes across like the result of an all-night speed-writing jag yet its gleeful indulgence in pulp's conventions – a man with no name, a bad girl trying hard to be good, a sharp-suited villain whose slick words disguise his true evil – is what makes it such fun.
How to catch up with it: Season 1 is currently available on demand at Sky Go or Blinkbox, or you can buy it on DVD; Season 2 returns to Sky Atlantic on 7 July at 10pm.
Archer
What's it about? It's an animated spy thriller parody that's set in an undetermined time and features a suave, self-centred agent, his ex-girlfriend, also a spook, and his domineering mother, who happens to be his boss.
Why don't you know about it? See above.
Why should you be watching it? Let me count the ways: because Arrested Development's Jessica Walter plays Archer's mother and it's as though Lucille Bluth never left our screens; it's got a lovely loose rhythm and isn't afraid to just let its characters shoot the breeze; it's a crazy mish-mash of dark jokes, double entendres and high-brow allusions; and because I have nothing but love for a show that manages to reference both Kurt Vonnegut and P G Wodehouse while making jokes about Animal Farm.
How to catch up with it: Seasons 1 to 5 are currently available on Netflix.
Love/Hate
What's it about? Small-time crook Darren Treacy (an outstanding Robert Sheehan) returns home to Dublin from Spain just as his brother is released from jail, kicking off a violent tale of murder and retribution among the city's criminal underclass.
Why don't you know about it? Good question. Season 1 aired on Channel 5 last summer but attracted surprisingly little buzz, given how huge it is in Ireland.
Why should you be watching it? Because it's Ireland's answer to The Wire, and more. Drenched in death and concerned with sin, guilt and the price of violence, it's a foul-mouthed and frequently very funny look at lives lived by the gun. Featuring strong turns from Aidan Gillen, Ruth Negga and Thomas Vaughan-Lawlor alongside Sheehan, it succeeds because behind the humour, the pain rings true.
How to catch up with it: Season 2 will be on Five this autumn; if you can't wait, Seasons 1 to 4 are available on DVD. Season 5 airs on RTE in the autumn.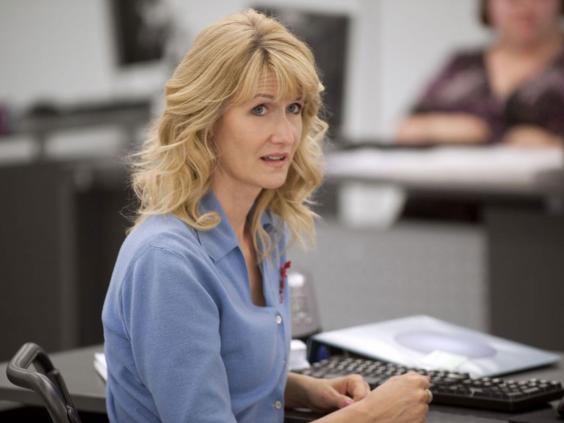 Enlightened
What's it about? Laura Dern plays Amy Jellicoe, television's most well-rounded anti-heroine, a former corporate shill who "finds herself" after suffering a nervous breakdown. Amy is sanctimonious, manic and basically very irritating. She's also determined, idealistic and just occasionally absolutely right – and therein lies Enlightenment's genius.
Why don't you know about it? Despite critical acclaim, HBO pulled the plug after two seasons. The first season aired on Sky Atlantic with little fanfare; Season 2 has yet to air in the UK.
Why should you be watching it? Written by acclaimed indie film-maker Mike White, Enlightened was that rare thing, a show unafraid to ask searching questions about life. By turns sardonic, serious and laugh-out-loud funny, it was quite unlike anything else on television.
How to catch up with it: Season 1 is out on DVD.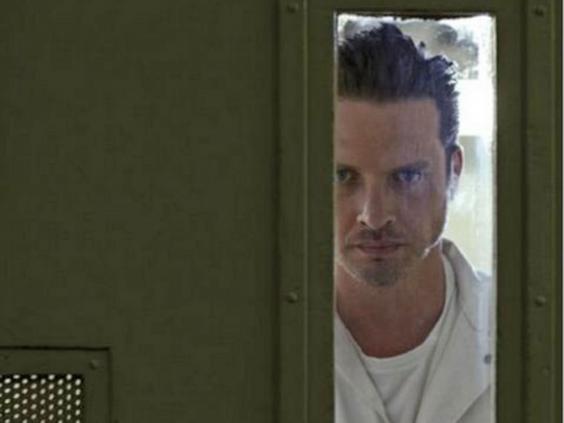 Rectify
What's it about? After Daniel Holden has spent 19 years on death row for the rape and murder of his girlfriend, new DNA evidence renders the original trial void and he is released. He returns to the small Southern town where he grew up, but not everyone is willing to forget the past.
Why don't you know about it? Rectify has yet to receive a home on British channels.
Why should you be watching it? Because it's one of the best dramas of recent years, a slow-burning character study of a town haunted by guilt and recrimination which is less about whether Daniel actually committed the crime and more about the effects of incarceration and the possibility of redemption.
How to catch up with it: With difficulty. It has yet to air in the UK and no British DVD has been released, but you get it as a Blu-Ray import from Australia – and, well, your determination will be rewarded.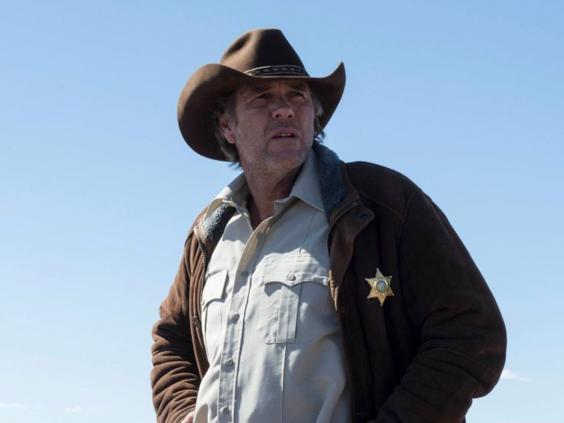 Longmire
What's it about? A detective drama spun off from a series of best-selling books, it follows the trials and tribulations of Walt Longmire (The Matrix's Robert Taylor), a Wyoming county sheriff still coming to terms with his wife's death. Battlestar Galatica's Katee Sackhoff steals the show as a big-city detective struggling to cope with small-town life while Lou Diamond Phillips plays Longmire's closest friend, Henry Standing Bear.
Why don't you know about it? Because most people only have time for one modern-day western and Justified is a bit flashier. 
Why should you be watching it? On paper Longmire seems like a throwback to a time when TV shows were gentler and the western was king but don't let that "crime of the week" vibe fool you. There's a dark heart lurking under those wide Wyoming skies and Longmire in fact has more in common with Wallander, that other show about a gloom-ridden loner sleuth, than any US rival.
How to catch up with it: The show airs on TCM in the UK with Season 3 due to arrive early next year. Season 1 is currently available on DVD with Season 2 due out later this year.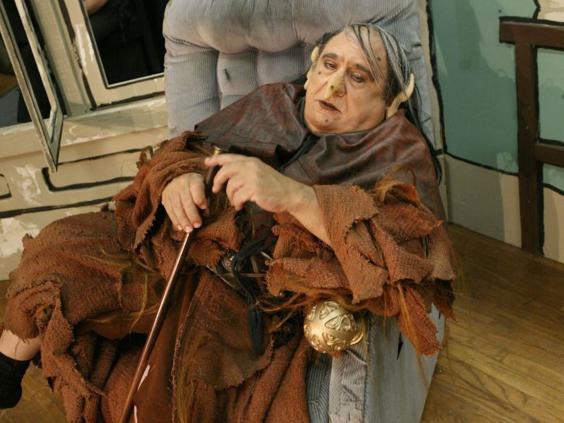 It's Always Sunny In Philadelphia
What's it about? Dennis, Dee, Charlie and Ron are a despicable bunch of human beings who run a grotty pub in South Philadelphia, and every week manage to turn a perfectly civilised situation into a chaotic calamity.
Why don't you know about it? Good question – this is a US comedy that has run for nine seasons and 104 episodes but is barely known in the UK.
Why should you be watching it? Imagine an American version of Peep Show only with four dysfunctional idiots and a sometimes naked Danny DeVito, and you're half way to understanding It's Always Sunny's appeal. This is a sitcom in which no subject is off-limits, from living on welfare to seducing a priest. If you like your comedy dark, dank and a little bit depressing, this is your show.
How to catch up with it: All nine seasons are currently available on Netflix.