It's a common complaint from anyone over a certain age – in fact anyone who's made the weary trudge into adulthood – that things aren't as good as they used to be. Most of the time this can be put down to cynicism, poor memory, misplaced nostalgia or existential ennui, but I've been having this nagging feeling that TV themes have been getting worse over the past couple of decades. I've even taken time to do some research.
When I'm not writing for this newspaper, one of my many questionable pursuits involves playing in a TV theme covers band called Dream Themes, and as a consequence I find myself asking people which themes they particularly like. It's possible or even probable that my polling methods are flawed, with a demographic skewed violently in favour of London-dwellers aged between 25 and 45, but the same suggestions crop up again and again. Match Of The Day, Magnum PI, The Professionals, Red Dwarf, Hawaii Five-O. Sure, there are a few random outliers – people who suggest Changing Rooms or Only Connect – but most people mention programmes that date from what appears to be a classic era of TV themes. Is this really the case, though? Was there really a classic era? Is the theme tune to Grandstand intrinsically superior to the one for Flog It? Or have we just become a bit confused as we've got older?
I delicately put it to Daniel Pemberton, a TV and film composer who has written themes for many programmes including Love Island and the Great British Bake Off, that TV themes aren't what they used to be. To my surprise, he agrees. "The most iconic TV themes were pieces of library music," Pemberton says. "So there was no input from commissioning executives and people like that; it was just composers trying to make great music without knowing what it would be used for. They weren't trying to tick a load of boxes, and so the themes are just a lot more musical. These days they're a lot more sound-based."
When they were looking for a theme tune to use, producers of yesteryear might see different qualities in the same piece of library music, and some would be used for wildly contrasting purposes. Alan Hawkshaw's "Chicken Man" could be heard in the opening sequences of BBC school drama Grange Hill and the ITV quiz show Give Us A Clue, for example, while his piece "Best Endeavours" not only became the Channel 4 News theme, but also featured in the score of the Clint Eastwood film Pale Rider.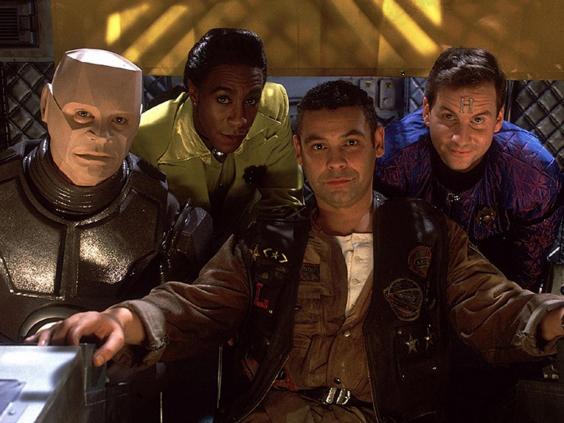 Today's multi-channel media landscape is wildly different to 10, 20 or 30 years ago, and according to Pemberton this also has a bearing on TV theme quality. "Title sequences are a lot shorter than they used to be," he says. "So something like the theme to The Prisoner, that must be a minute-and-a-half or two minutes long. Today, they generally want to get the theme over with quite quickly."
Another contributory factor is that they simply don't achieve the same levels of ubiquity as they used to. "In the old days, you used to only have a few channels," says Pemberton. "TV themes would be rammed home harder and have far more impact. There's much more noise these days."
Repetition is certainly a key factor to TV theme popularity: anyone who's watched Sky Sports' darts coverage will be aware of how a fairly nondescript tune can suddenly become anthemic if enough people – in this case, rabid darts fanatics – know it backwards and sing along to it loudly.
"It's the same with Big Brother," says Pemberton. "When that programme started, I dismissed the theme [written by Paul Oakenfold and Andy Gray] as a piece of trance-by-numbers. In fact, if you bought the Access Virus synthesizer, you'd notice that the first four presets were pretty much the Big Brother theme! But by hammering that tune on every trail and every ad break, it became one of the most important pieces of music in terms of pop culture in the first decade of this century."
These TV themes become a soundtrack to our lives; they're unwittingly absorbed by huge numbers of people with wildly differing musical tastes, and as a result become a strange cultural unifier. When Dream Themes play a wedding reception, the sight of 150 people dancing joyously to our version of the theme to kids quiz show Blockbusters is a heart-lifting experience. And when we play the theme to ITN's News At Ten at a gig, the response is so rapturous we've had to play it a second time just to keep the audience quiet. (As a consequence, we're releasing it as our debut single today, all 20 seconds of it. This fact has nothing whatsoever to do with the publication of this article. Honest.)
"As a theme-tune writer," says Pemberton, "it's definitely possible to become embedded in the public consciousness, in a rather odd way." Pemberton narrowly missed out on one such opportunity, a story he recounts with some dismay. "I wrote the original theme to Peep Show – quite a weird, quirky theme – but when the first series did badly, the producer insisted on changing it so it would appeal more to 18- to 36-year-old women. If my theme had stayed, I'd have been in people's heads – although, of course, they wouldn't have a clue who I was," he adds, laughing.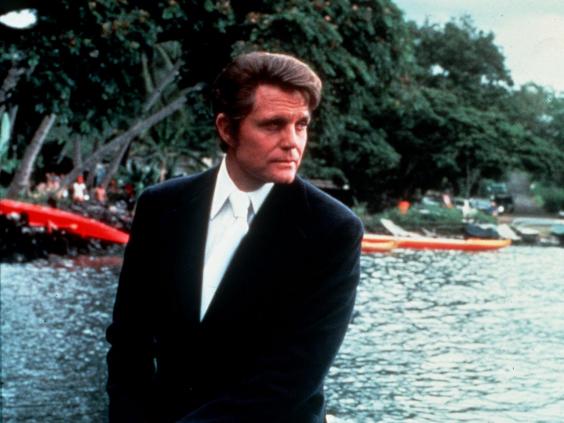 The TV theme writer is doomed to a strange kind of anonymity; just a fleeting mention in some fast-rolling credits, and precious little recognition for their work. "There's a lot of fantastic music made for TV and film," says Pemberton, "and it's largely dismissed by music critics. They don't even recognise it as real music." He pauses for a moment, reflecting. "But actually," he adds, "at least that means that the people who do it are doing it because they want to make great music, rather than for the glory." He laughs again. "Because there certainly ain't no glory."
By doing gigs and releasing records that feature and pay tribute to the best TV themes, Dream Themes are hitching a ride on the coattails of these unsung, anonymous composers who are far more inventive and talented than we'll ever be – but they remain our heroes. The aforementioned Alan Hawkshaw, with his 30-second tick-tock theme to Countdown. Keith Mansfield, writer of insanely catchy sporting themes for Grandstand, BBC Athletics and many others. Johnny Pearson, composer of "The Awakening", aka News At Ten. David Lowe and his ubiquitous BBC News theme which incorporates the pips of Greenwich Mean Time. So many others: Ed Welch (Blockbusters, Catchphrase), John Patrick (Bullseye), Bill Conti (Cagney and Lacey, Dynasty) David Pringle (This Morning), Johnny Hawksworth (Roobarb and Custard), and, of course, Mike Post (The A Team, Quantum Leap, The Rockford Files, Hill Street Blues).
The tunes they compose are more than just themes, to us; calling them themes almost degrades them. So, as our bass player ponders the intrinsic majesty of Neil Richardson's "Approaching Menace" (better known as the theme to Mastermind), he'll say: "Ah. Great song, that. Great song." And he's right.
Dream Themes are playing on Friday night at The Lexington, London N1. Their debut single, "The News At Ten O'Clock News" is released on iTunes today
Reuse content