Summer may be a dead-zone in the TV schedules, but when it comes to TV news, it's anything but: last week saw the end of the TCAs, the Television Critics Association press event in Los Angeles at which all the major US TV networks launched their line-ups for the upcoming 2015/2016 season, giving us an idea of the new shows we're going to become addicted to over the next 12 months. Here's what we learned:
1. It's Time to Kick Out The Jams
The runaway success of Lee Daniels' hip-hop saga Empire, returning for a second series in the autumn, is simply the tip of a musical avalanche. Daniels spent the TCAs talking up possible spin-offs, and confirmed Fox have signed him up to write another musical show focusing on a girl band in Atlanta. The most buzzy trailer of them all was the one minute teaser for Vinyl, HBO's long-gestating  record industry drama, arriving in early 2016, which is executive produced by Martin Scorsese and Mick Jagger and written by Boardwalk Empire's Terence Winter. Set in 1970s New York around the birth of punk and disco, Vinyl looks like a huge amount of sex, drugs and rock'n'roll-filled fun.
2. The more things change, the more they stay the same
These days, there's no such thing as a dead show; instead like actors everywhere, they're only resting. From new series of The X-Files and Twin Peaks to a TV spin-off of Minority Report, not forgetting Heroes Reborn and the inexplicable return of Prison Break, the 2015/16 season is choc-a-bloc with reboots and revivals. Heck, even The Muppets have got in on the act, returning to TV for the first time since 1998's Muppets Tonight, albeit with the obligatory meta 21st century twist: the new season will follow the gang as they work on production of Up Late With Miss Piggy, a fictional late night talk show. Yes, it's The Comeback but with more felt.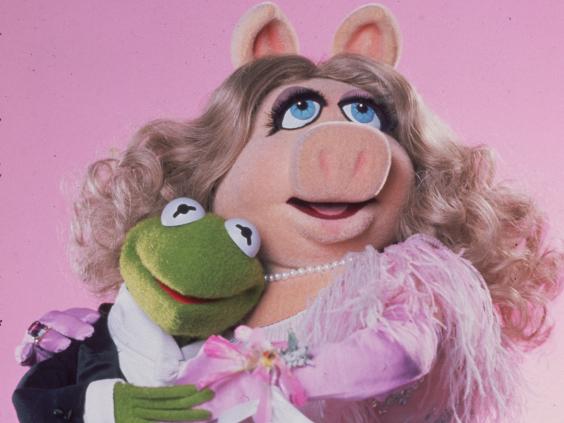 3. The medical drama comes back to life (maybe)
If ever a genre has looked dead and buried in recent years, it's the primetime medical procedural, with only Grey's Anatomy limping onwards. But despair not fans of beeping machines, improbable illnesses, and doctors who care too much, for US network television is bringing the medical drama back. Code Black, set in the country's "busiest A&E department" and staring Marcia Gay Harden as the over-worked ER Residency Director comes to CBS this autumn, while NBC is offering not one but two medical dramas, Chicago Med, a straight-forward spin-off from the network's successful Chicago franchise and the rather more soapy Heartbreaker which stars Melissa George as a, you guessed it, "maverick" heart transplant surgeon with a "racy personal life".
4. Search for the Superhero inside of you
Less surprisingly, the Marvel and DC Comics world domination plan is set to continue apace. A.K.A. Jessica Jones, the latest in Netflix's Marvel adaptations is expected towards the end of this year while before then comes CBS' much-anticipated Supergirl adaptation. The pilot for the latter, which is written by Greg Berlanti, the man behind the hugely successful reboots of Arrow and The Flash, has been pretty well-received; despite some ridiculing of a Devil Wears Prada subplot in which our heroine Kara Zor-El struggles with the boss from hell, the general view is that it might be a pleasant change to watch a superhero show with a sunnier side. Those who prefer their comic book adaptations dark should hold fire until 2016 when Seth Rogen and Evan Goldberg's much-anticipated adaption of Vertigo comics' brilliant and completely insane Preacher arrives on AMC with Dominic Cooper in the title role
5. The hunt for the new 'Game of Thrones' continues
With Outlander proving that Game of Thrones' success was no fluke, US TV bosses remain obsessed with uncovering the next hit fantasy epic. NBC's Emerald City claims to re-imagine Oz for the GOT generation while other contenders to look out for include Kurt (Sons of Anarchy) Sutter's The Bastard Executioner, a high-octane tale of murder and revenge set in 14th century England and Wales, and Into The Badlands, AMC's martial arts drama, which is loosely based on the 16th century Chinese novel Journey To The West. Fans of Young Adult fiction should also look out for ABC Family's take on Cassandra Clare's hugely popular Shadowhunter books about a girl who joins a group of demon-killing hunters.
6. High Concept or Huge Flop?
Every season there are always a few shows which make you say "What? What crazy network boss approved that?" and this year is no exception. Blindspot, NBC's action thriller, sees a beautiful woman (Jamie Alexander) wake up in naked in Times Square covered in new tattoos and suffering from amnesia. It's Memento meets Prison Break with a female twist and will either be ludicrous or brilliant, possibly both – while similar expectations apply to Ryan Murphy's much-ballyhooed Scream Queens in which the master of OTT riffs on the slasher movie with help from Emma Roberts, Lea Michele, and original Scream Queen Jamie Lee Curtis. Finally there's ABC's Quantico, which features Bollywood star Priyanka Chopra as one of a group of young FBI recruits and has been described (sort of wonderfully) as "Grey's Anatomy meets Homeland".
7. Living in the city
Seven years after the end of David Simon's The Wire, urban despair is again set to be a key small-screen theme, in part thanks to the return of Simon himself: his blistering mini-series Show Me A Hero, which begins tomorrow on Sky Atlantic, uses a public housing crisis in 1980s Yonkers to make wider points about race relations in the US, and HBO have just ordered a pilot for another Simon series The Deuce, which will focus on the New York porn industry in the 1970s. In more potboiler-y territory, the mean streets of the Big Apple are also the setting for Barry Levinson's NBC cop drama Shades of Blue which stars Jennifer Lopez alongside Drea de Matteo and Ray Liotta, while, heading west, ABC's Wicked City will uncover the seedy underbelly of LA in a grisly, 1980s-set tale of serial killers starring Gossip Girl's Ed Westwick.
8. And Finally...
Some other series we're keenly awaiting: Starz's ballet-world drama Flesh and Bones, horror spin-off Ash vs Evil Dead, Amazon's alternate-history drama The Man In The High Castle, two shows starring Rob Lowe – legal comedy Grinder and Brit/US crossover You, Me and The Apocalypse – and, more immediately, Netflix's Narcos, which arrives at the end of August and is a superbly acted tale of drugs cartels and corruption.
Reuse content