Meet Brett and Michelle Pierson, the stars of Togetherness. They're a typical American couple: approaching middle age, with two kids in tow, and increasingly aware that the shine is fading from their marriage. And adding to the tension are Brett's best friend Alex and Michelle's sister Tina, who both have problems of their own, problems that see them both moving into the Piersons' already over- crowded home.
So far, so much like a quirky indie movie. You know the type: something offbeat along the lines of The Daytrippers or Rachel Getting Married or Jeff, Who Lives At Home, amusing but melancholy portraits of dysfunctional family life designed to provide catharsis before we head back to our own imperfect homes.
The only difference? Togetherness isn't a movie. It's HBO's latest sitcom. The reason for its downbeat tone? Togetherness was created by Mark and Jay Duplass, aka the writer/director brothers behind the aforementioned Jeff, Who Lives At Home, as well as the pioneers of the "mumblecore" film movement. And so it marks another stage in US cable television's attempt to bring TV comedy closer to the style and edginess of art-house cinema in the same way that it previously revolutionised drama.
"[Jay and I] never wanted to make an HBO show because we didn't want to be tied up," admitted Mark Duplass to the Hollywood Reporter earlier this year. "What's been a nice surprise is how much we've enjoyed the long form of storytelling. We didn't really anticipate that taking these characters and having 240 minutes in our first season to tell their stories would allow us to do more of what we like, which is minutiae-orientated relationship studies – the epically small things that are happening between couples and friends that we find hilarious, beautiful and heartbreaking."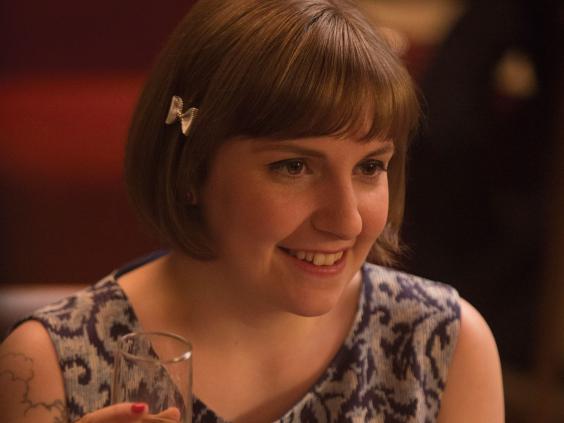 With Togetherness to add to their must-see list, fans of alternative US sitcoms will have their hands full in early 2015. Togetherness will air on Sky Atlantic as part of a double bill with Lena Dunham's increasingly acerbic Girls, which is returning for a fourth season. Meanwhile in February there will be the return of lo-fi, San Francisco-set comedy Looking and the long-awaited and critically acclaimed second season of The Comeback.
The bleakly satirical tale of Valerie Cherish, a washed-up actress played by Lisa Kudrow, The Comeback debuted on HBO in 2005 before being cancelled due to low ratings; however, it's perhaps a sign of the way US comedy is going that it's now been recommissioned nine years on. Indeed, the new run is meta in the extreme, featuring Cherish playing a version of herself in a dark comedy on a prestigious US cable channel. Add to that the critical success of shows such as Comedy Central's Broad City, a slacker comedy about two best female friends yet to be picked up over here, and FX's Louie, the pitch-black semi-autobiographical sitcom of stand-up Louis CK, as well as HBO's recent decision to order a pilot of Lucy (Enron) Prebble's mid-life crisis sitcom starring Sarah Silverman, and it's hard not to feel that US cable television is increasingly providing a welcome refuge for comedy writers.
Which is to say that, just as cable comedy is flourishing, so comedy on the major networks is floundering. This season most of them bet big on rom-com sitcoms, most of which have since been cancelled. Meanwhile, on NBC, the end of quirkier shows such as 30 Rock and Parks & Recreation, which begins it's final season in 2015, and the migration of Community to streaming service Yahoo! Screen coincided with its President Robert Greenblatt's announcement that "those comedies, which the critics love, and we love, tend to be a bit more narrow than we'd ultimately like going forward",  a statement that was seen as the network returning to more traditional sitcom ideas.
26 Netflix shows you need to watch
26 Netflix shows you need to watch
1/6 Breaking Bad / Talking Bad

If 37 of your friends haven't convinced you to watch this masterpiece by now, I'm not going to be able to. If not the best TV series of all time then certainly the most entertaining, Breaking Bad tells the story of a cancer-stricken chemistry teacher who throws his hand in and decides to cook crystal meth instead. If you're a devout fan and missing the series, its sister discussion show Talking Bad is also on Netflix and may be worth checking out, if just to reminisce on the weekly theorising that gripped us.

Frank Ockenfels/AMC

2/6 Orange is the New Black

Taylor Schilling plays a middle class woman who is forced to trade her comfortable New York apartment and Mad Men boxsets for a tough, tyrannically-run women's prison, but it's the supporting cast you'll stick around for. As well as being very funny, OITNB packs an emotional punch as you learn how the rest of the Litchfield inmates came to be incarcerated, challenging your preconceptions of them. Season 1 is up now, and season 2 is right around the corner (arrives 6 June).

Netflix

3/6 Trailer Park Boys

A seven season micro-budget mockumentary might sound like hard work, but actually you'll find yourself chomping your way through this hidden gem in no time. It centres on the recidivists and down and outs of a Canadian trailer park, whose daily struggles include scraping enough money together to buy smokes, repelling cats who piss on their weed plants and trying not to pass out drunk in the street. You'll instantly feel bonded to protagonists Julian and Ricky, while their neighbour Bubbles is comedy gold. Each episode is only 20 minutes, get binging.

4/6 Louie (US only)

Start by watching Louis C.K's stand-up Live at the Beacon Theater (also on Netflix) then plough on into this series. It sees the comedian play a semi-autobiographical version of himself gigging, raising his two kids and trying to cope with the world of dating far later in life than he expected to. It doesn't pack a high laughs-per-minute ratio, but that's not really what he's going for in this series. It's more Woody Allen territory really (indeed he went on to star in Blue Jasmine last year), and has a surprising emotional depth. Season 2 is shaky, but worth sticking through for season 3 which is brilliant and incredibly thoughtful.

FX

5/6 House of Cards

For too long US political dramas were all flags slowly unfurling in the wind to bugle calls and overblown final-hour speeches, but this Netflix original takes a much dimmer view of Washington. Kevin Spacey plays conniving congressman Frank Underwood, who will walk over anyone's dead body (maybe literally?) to get into power. Season 2 is even better than the first and watching it is like sitting down to eat a 16oz steak, so dense is the political plotting.

Netflix

6/6 Arrested Development

Living in a pre-fab show house with his shallow, avaricious family, Michael Bluth (Jason Bateman) is surrounded by fakery. When patriarch George goes to prison Michael must take charge of the family business, which turns out to be something of a poisoned chalice. Very funny and very innovative, though the latest season, a half-Netflix original, may be too meta and ambitious for its own good.

AP
At the same time the recent Golden Globe nominations suggested a growing disconnect between critics and network executives: of the five comedy series nominations, two went to HBO comedies (Girls and Silicon Valley), two went to comedies from streaming sites (Transparent and Orange is the New Black) and the final nod was given to Jane the Virgin, which airs on the tiny, teen-friendly CW channel. Big network hitters from previous years such as  ABC's Modern Family and CBS' The Big Bang Theory were ignored.
"The HBO model is great and it works because the US television audience is huge, so even a splinter of that audience is still enough to be worth addressing," says UK comedy writer Joel Morris, who has worked on everything from That Mitchell and Webb Look to Miranda and the new Paddington movie. "I know slightly quirky friends who've gone to the US and been told that outlets are looking for exactly that sort of uncompromising, weird stuff because they know it'll find an audience – precisely because it's idiosyncratic." He points to the Adult Swim comedy channel, and their recent, bizarre sitcom parody Too Many Cooks, which went viral. "Who here is going to give money to make [that]? And that's clearly a masterpiece."
It's undoubtedly true that US cable channels are producing some of the most interesting TV comedy at the moment – and that's that partly down to money. HBO has thrown a great deal of support behind its comedy strand and shows such as Togetherness and Girls operate on the sort of budgets that British comedies can only dream of. "The budget of US comedies allows them to have a certain aesthetic quality which means they can take risks with the structure," says Jessica Knappett, the writer and star of Drifters, an E4 sitcom which drew comparisons to Girls over the course of its first two seasons.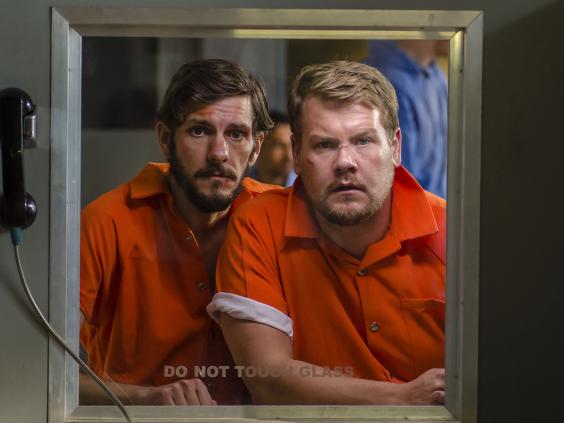 "Girls looks like an independent movie, which is very nice, but we just don't have those budgets over here. Although my purist feeling is that we shouldn't need it if the jokes and characters are strong enough – look at The IT Crowd, it looks really cheap nowadays but it's still the funniest thing on TV."
But though UK sitcoms may lack the budgets of their US counterparts, they are beginning to follow their example in taking risks with structure and pace. James Corden's thriller parody The Wrong Mans has thrown everything from farce to film references into its mix to create something ambitiously frenetic; by contrast, BBC4's delightful Detectorists meandered through its protagonist's lives in a wilfully undramatic manner, its pay-offs always slightly off-key. And then there was this year's third series of religious sitcom Rev, whose bleak, brave penultimate episode saw Reverend Smallbone struggle to reconcile his faith with a brief moment of infidelity. The jokes were still present but the tone was more Louis CK than The Vicar of Dibley.
Nevertheless it doesn't always help to pigeonholes alternative sitcoms as such. "Part of the problem is the really good sitcoms that try different things get buried in the schedules in odd slots and marginal channels by anxious management," says Morris. "There's no reason why Rev had to be late night on BBC2 or Detectorists on BBC4. Yes, being in 'minority' slots meant those shows got to take risks tonally but they're broad, warm sitcoms that my mum and dad love. They could easily be on BBC1. Let people stumble upon comedy, and they might love it."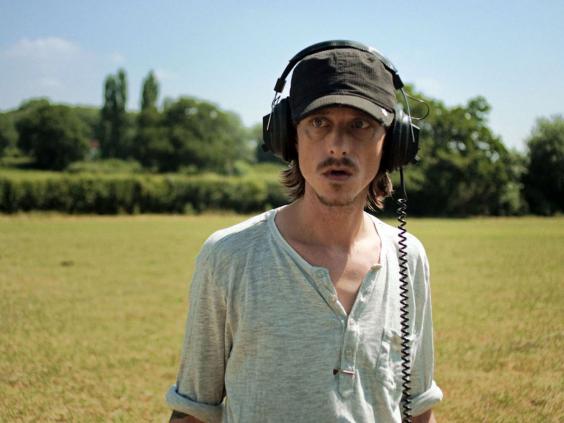 Certainly Channel 4 will be hoping that that's  exactly what will happen with their newest sitcom, Catastrophe, written by and starring Sharon Horgan and Rob Delaney. The story of two strangers, an Irish woman and American man, thrown together by mutual chemistry in London, it comes to C4 at the end of January, and is an interesting mix of two comedy styles with Horgan's character rattling off the broader jokes while Delaney smartly underplays each line. It shouldn't work and yet it does, triumphantly, managing to feel like both one of the new alternative sitcom breed and (oddly) a more raucous and honest version of primetime Eighties hit Just Good Friends.
"We talked through email and Skype on separate continents about the kind of show we felt would be best suited to our tone," says Horgan. "We wanted to show an adult relationship that was as painfully realistic as we could make it. Something that wasn't a caricature and would be satisfying to watch if you've lived (and suffered) through a real relationship, a messy, dangerous and occasionally celebratory love story where the humour was necessary for survival." It's that realism which makes shows such as Catastrophe and Togetherness so uncomfortable and yet so entertaining to watch. You might want to look away at times but you can't, a compulsion which suggests that edgy, adult comedy should thrive on both sides of the Atlantic in 2015.
'Togetherness' comes to Sky Atlantic on 12 Jan; 'Catastrophe' starts on Channel 4 on 20 Jan; 'The Comeback' starts on Sky Atlantic on 12 Feb
Reuse content