They are unlikely to realise it, but when Tinky Winky and his colourful pals return to our screens almost 20 years since they first baby-talked their way to extraordinary global success, they will symbolise troubling trends in the world of children's television. Because these days, if it isn't a remake, ideally with some celebrity voices, it seems there isn't much hope of a hit. It's enough to make Bob the Builder down tools in protest.
The Teletubbies revival line-up, revealed this week, includes the voices of Jim Broadbent and Jane Horrocks of Little Voice and Ab Fab fame, who will play the Tubby Phone, a new "character" in Teletubbyland. Big names, but not everyone is convinced. Anne Wood, the co-creator of the original show, which Ragdoll Productions made between 1997 and 2001, revealed last month that she wouldn't be watching the new episodes, made by London-based Darrall Macqueen after a Canadian company bought the rights.
"I couldn't bring myself to," she told the Radio Times. "All my programmes are like my children. It's like seeing a child remade in somebody else's image." More tellingly, she added: "There are such a lot of programmes being remade and I just feel that the children's television industry is worth more than that. It would be nice if more encouragement was given to new work."
Classic children's TV shows
Classic children's TV shows
1/10 The Magic Roundabout (1965-2010)

Sweet-toothed Skye Terrier Dougal was the main character in this British-French animated series. Other popular characters included Zebedee the jack-in-the-box and Ermintrude the cow.

2/10 Pingu (1986-2006)

Everybody's favourite penguin lives happily with his friends and family at the South Pole. Pingu is often found on an adventure with his little sister Pinga and they speak in a unique 'penguin language' that sounds like babies.

3/10 The Animals of Farthing Wood (1993-1995)

This charming series followed a group of woodland animals who make an Oath to protect each other when they are forced to leave Farthing Wood and find a new home.

4/10 Bodger & Badger (1989-1999)

First broadcast in 1989, Andy Cunningham starred as Simon Bodger, whose best friend was a talking badger with a passion for mashed potato.

5/10 The Sooty Show (1955-1992)

Glove puppets Sooty and Sweep were staples of many a childhood. Sooty doesn't speak but owns a magic wand ('Izzy wizzy let's get busy!) while Sweep communicates with squeaks.

6/10 Blue Peter (1958-)

This long-running show is a definite classic - we all want a Blue Peter badge.

Getty Images

7/10 Hartbeat (1984-1993)

Tony Hart and animated Plasticine character Morph showed children how to make art from everyday items.

8/10 Teletubbies (1997-2001)

Tinky-Winky, Dipsy, Laa Laa and Po are the colourful Teletubbies - who dance, sing and play in Teletubbyland where the sun has a laughing baby's face.

Getty Images

9/10 Playdays (1988-1997)

Remember Why Bird? Playdays ran from 1988 to 1997 on CBBC and featured puppets such as Peggy Patch, Mr Jolly and Poppy the cat.

10/10 The Wombles (1968-1976)

'Wombles are organised, work as a team. Wombles are tidy and Wombles are clean. Underground, overground, wombling free, The Wombles of Wimbledon Common are we!'

PA
An unprecedented glut of revivals of varying merit includes Thunderbirds Are Go. The new series, which ITV revealed on Saturday, features Rosamund Pike as Lady Penelope but no puppet strings or dodgy walks. William Shatner and Michael Palin are due to lend their voices to a new version of The Clangers later this year, produced jointly by the BBC and US network, Sprout. SuperTed, The Wombles, and Danger Mouse are also waiting their turn for the 21st-century makeover.
Is this of concern only to nostalgists of a certain age, who remain sceptical of CGI (computer generated imagery) or is something going on here? "There's definitely something going on," says Greg Childs, the former producer and exec at CBBC and CITV. He is now director of The Children's Media Foundation. "Funding for children's programmes is severely challenged across the board. There is a big risk involved, and even if children don't know a property, their parents will. And they are the ones buying the merchandise, and making the choices."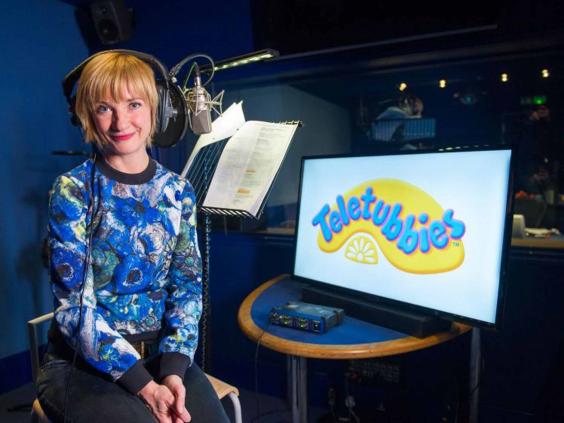 In February, a damning report by the Producers Alliance for Cinema and Television (Pact), a trade association for UK independent television, revealed a 95 per cent collapse in the funding for children's TV. It traced the drop to 2003, and the removal of quotas, while also pointing at subsequent changes to advertising laws.
"This has led to a situation, 10 years later, where ITV and Channel 4 aren't investing and the BBC is essentially the last remaining buyer," says Rosina Robson, who works on kids' TV policy at Pact. And even the BBC is inclined to play safe with remakes, or deals with foreign companies (see The Clangers). "On the one hand it's good because it means that more programmes get made," Childs adds. "But another big concern is the extent to which these programmes might or might not portray British kids in their own surroundings, telling them their own stories."
Those who choose the remake route take on another risk – the nostalgic backlash. A Postman Pat update called Special Delivery Service had to restore the classic theme song after the new one sounded the wrong note, while Fireman Sam and Thomas the Tank Engine are two of several shows whose charm-sapping CGI reboots inspired protests. (One suspects that their target audience was less bothered, but what do they know?)
There may yet be a happy ending, however. CGI is pervasive because it's cheaper, thanks partly to major government tax relief that animations have qualified for since 2013. Pact, which estimates the change attracted more than £50m of spending in the first year, led a campaign for similar relief for live-action children's programming, announced last December. "We want to see more original content and ideas, and we hope that's what the credit will do," Robson says.
Even Anne Wood is a bit optimistic, and hopes that her telebaby will flourish in new hands. She's now 77, but after the success of her Teletubbies follow-up In the Night Garden, her new – and entirely original – show, Twirlywoos, made its debut on the CBeebies channel in February. "You get a feeling in your bones about halfway through when you think: 'This is going to work,'" she said, when asked if she thought Twirlywoos could match the success of Teletubbies and In the Night Garden.
Tinky Winky and Igglepiggle, meet Great BigHoo, Toodloo, Chickedy and Chick.
Reuse content