If you're missing Mark and Jez, you might be able to find some solace in the form of Back, a new sitcom coming to Channel 4.
Not only does it star Mitchell and Webb, but it was written by Simon Blackwell, the Emmy winner behind Veep and In the Loop who also worked on Peep Show, and sees Webb play a character who relentlessly disrupts Mitchell's plans.
The show centres around Stephen, who inherits a pub after his landlord and local legend father dies.
"It's now Stephen's chance to shine," a statement for the show, announced at Channel 4's Upfronts 2017 event, reads. "His only achievements so far have been marriage (followed by divorce) and a slightly disappointing pub refurb. But when the charming Andrew (Webb) turns up out of the blue at his dad's funeral, Stephen's plans go awry."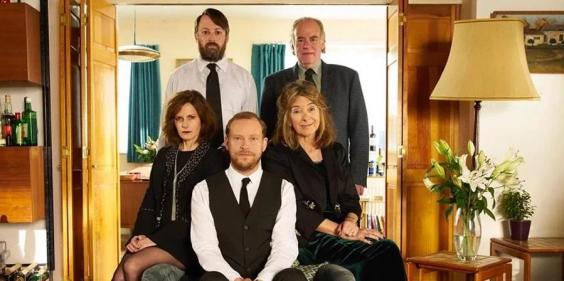 The pair's dysfunctional relationship certainly sounds a lot like Mark and Jez's, with Stephen seeing Andrew as a "glib, dangerous sociopath who's about to steal his family, his business and his life."
Mitchell commented: "It's great to be making a new show for Channel 4, a broadcaster which has always been huge supporter of new comedy, and with a writer of Simon Blackwell's talent. And, in Simon Blackwell, we've found a writer of precisely Simon Blackwell's talent. His writing is deep, dark, warm and funny – like a hot tub brimming with laughing gravy." 
Webb added: "That sounds disgusting."
Back has yet to be given a release date.
Reuse content