BBC Three is to axe reality TV shows such as Don't Tell the Bride and Snog, Marry, Avoid in favour of "harder-hitting" programmes when the channel moves online.
In language that echoed its own satire W1A, the BBC announced that its online-only youth channel will get down with the kids by offering the concepts "Make Me Think" and "Make Me Laugh" in place of drama and comedy.
These are the new "two pillars" of BBC3, which is to be taken off television and moved not just to BBC iPlayer but to the social media sites Tumblr, YouTube, Instagram, Facebook and Twitter. It will also target youthful web sites such as Buzzfeed, by producing 20 per cent of its content in short videos and interactive content, BBC strategists said.
The switch is seen as critical in the BBC's attempts to remain relevant to young audiences but its ethereal descriptions of content in place of the usual TV genres provoked ridicule on the comedy circuit, where the decision to take BBC3 off air has gone down like a heavy metal inflatable.
Richard Herring took to Twitter to comment on what he saw as a false distinction. "It's good that BBC3 is clamping down on comedy that makes you think or drama that makes you laugh. That's why there are 2 different masks."
TV specials to watch this Christmas
TV specials to watch this Christmas
1/14 Doctor Who

Nick Frost plays Santa Claus in the Doctor Who Christmas special

BBC

2/14 Downton Abbey

The cast of Downton Abbey up sticks to Northumberland for a shooting party this Christmas

ITV

3/14 The Wrong Mans

Matthew Baynton and James Corden in the Christmas episode of The Wrong Mans

BBC

4/14 The Great British Bake Off Xmas Masterclass

Christmas cooking can be a right nightmare, but never fear, for Mary Berry and Paul Hollywood are here

BBC

5/14 Top Gear

The Top Gear Patagonia Special is going ahead despite complaints from the Argentinian government

BBC

6/14 Miranda

Miranda Hart will put her sitcom character to rest after two Christmas specials

BBC

7/14 Mrs Brown's Boys

Agnes Brown returns for two Mrs Brown's Boys episodes this Christmas

BBC

8/14 Call The Midwife

Miranda Hart will be all over our screens as she also stars in the Call The Midwife festive special

BBC

9/14 Black Mirror

Jon Hamm stars in an episode that will see people 'blocked' in real life

Channel 4

10/14 Esio Trot

Dustin Hoffman and Judi Dench star in the BBC adaptation of Roal Dahl's children's novel

BBC

11/14 The Boy In The Dress

David Walliams' latest children's comedy promises a cameo appearance from Kate Moss

BBC

12/14 The Incredible Adventures of Professor Branestawm

Harry Hill makes his acting debut in this family drama about an absent-minded, mad professor who causes chaos with his hare-brained creations

BBC

13/14 Attenborough's Paradise Birds

It wouldn't be Christmas without David Attenborough's soothing tones

BBC

14/14 EastEnders

The Carter family pose for a photo in the EastEnders Christmas special

BBC
Charlie Brooker, presenter of the Screenwipe series on BBC4, described the categories as "baffling" and asked: "Drama never funny, comedies never thoughtful?"
Explaining its decision to move BBC3 online, the BBC reminded viewers that the service had launched in 2003. "That's before the iPhone, Facebook, SBTV, Netflix, Snapchat, driverless cars and a man jumping from space," it said. "The world's changed and what Millennials and Generation Z want and expect from the BBC has changed."
But, perhaps conscious that the organisation was indulging itself in too much marketing speak, Damian Kavanagh, the "project lead" on the plan to take BBC off the television, admitted: "Let's be frank, it's also down to money."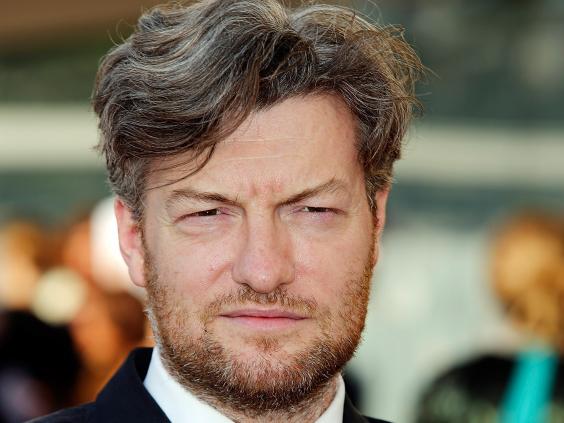 The move will save the BBC's budget £50m and will free up space for more children's programmes. Instead of filling a schedule, "new BBC Three would allow us to do fewer shows but bigger, better and in greater depth," said Kavanagh in a blog.
The online BBC3 will enable programmes to be more interactive and reactive. Kavanagh said the prank show The Revolution Will Be Televised would be able to respond to breaking news stories with fresh content.
The BBC will seed the short form BBC3 content on social media sites and is hoping that young viewers will share it with their friends. "A daily update from new BBC Three would offer a fresh immediate package of content that would make people think and laugh and would be shareable with peers," said Kavanagh.
BBC Director General Tony Hall acknowledged that it had been a difficult decision to take BBC3 online only but said he was excited by the proposals. "By searching out new ways to engage and entertain young audiences on their terms, the new BBC Three will be a great example of how we can reinvent the public service for the digital world," he said. "[By] using their talent, appearing on the platforms and devices that they use and talking to them as equals and partners."
Reality or satire: Can you tell the difference?
Director General states that "in a divergent, 360-degree, flexi-content, on-demand marketplace, this is just the kind of connected proposition that the BBC is prioritising". BBC
"Ian Fletcher's task as Head of Values is to clarify, define, or re-define the core purpose of the BBC across all its functions and to position it confidently for the future." W1A
A PR team is told to adapt the BBC logo to make it more "appy", but the result is a symbol resembling the Star of David. W1A
Just 18 months after opening its new £1bn headquarters, the BBC spends tens of thousands of pounds on an EastEnders-themed revamp, with an Albert Square hot-desking area and a Queen Vic-themed meeting room. BBC
The BBC theme park?
Doctor Who and other prominent BBC brands will feature in a new theme park being built in Kent by the Hollywood studio Paramount Pictures.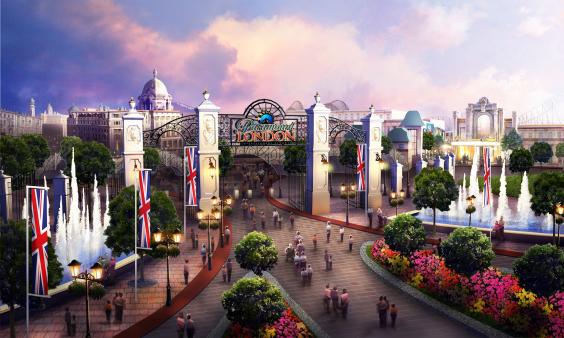 The theme park is promising to "bring to life" characters from film and television and is scheduled to open in 2020. Paramount is the oldest of the Hollywood studios with a portfolio that includes Mission: Impossible, Star Trek, The Godfather and The Italian Job, all of which are expected to be included in the park.
David Testa, director of London Resort Company Holdings, which is behind the project, said the deal with the BBC would enable the park to "combine the glamour of Hollywood with the best of British culture."
Stephen Davies, Director Live Events, BBC Worldwide  said: "We're always looking for opportunities to extend fans' enjoyment of their favourite shows and the idea behind this resort is a really exciting way of celebrating the very special place the BBC has in British culture."
Reuse content