The BBC is losing touch with younger viewers and ethnic minorities while failing to take enough risks on its flagship BBC1 channel, a major report has found.
A review of BBC television by the BBC Trust detected a sharp fall of almost 4 per cent in the broadcaster's weekly reach of 16-34 year olds over the past three years. Among black and minority ethnic (BAME) viewers, BBC reach has dropped by 5 per cent in three years, compared to a fall of 1.4 per cent among white viewers.
The findings raise the prospect that the Trust may reject BBC plans to move its youth channel BBC3 to an online-only service. The review found that BBC3 was "perceived more positively" than BBC1 or BBC2 "for its relevance to viewers of all ethnicities".
But the Trust warned that "BBC3 has yet to establish itself as an online destination, with… research showing that awareness of any digital innovation or experimentation by BBC3 online, beyond iPlayer was low".
In its demands for BBC executive action to address the problem, the Trust said: "We will expect the Executive to consider how BBC Television can serve younger and BAME viewers better, as well as those on lower incomes."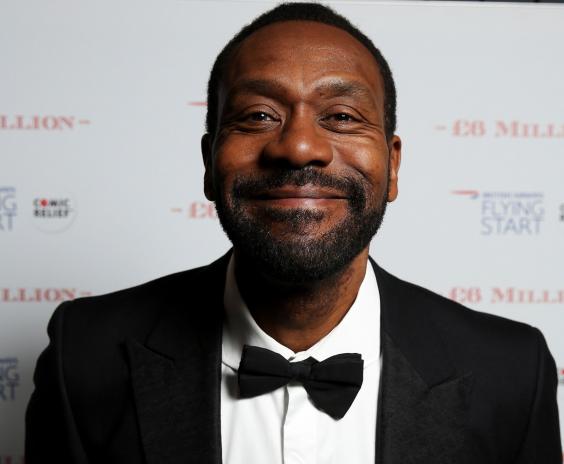 The fall off among black and minority ethnic viewers follows a high-profile campaign by the actor and comedian Lenny Henry to persuade the BBC to hire more people from such backgrounds both behind and in front of the camera.
The BBC Director General Tony Hall has promised action to improve the BBC's staff diversity and set aside a £2.1 million fund to support the initiative.
The Trust reported that a proportion of viewers "do not find BBC1 sufficiently distinctive" and it called on the flagship channel to take "more creative risks".
The review found that 63 per cent of BBC1's peak time 7pm-9pm schedule was taken up by just ten shows, all but one of which is at least seven years old. The shows included The One Show, EastEnders, Holby City and The Voice.
"Some BBC1 viewers find the channel over-reliant on familiar programmes and believe that it has a tendency to 'play safe' in programming and scheduling," the report said.
BBC1 was also criticised for "over-reliance on familiar faces, rather than giving opportunities to fresh talent".
BBC1's weekly reach among 16-34s has dropped by over 5 percentage points since 2011, while viewing among over-55s has remained stable. The median age of a BBC1 viewer is now 59, compared to 56 three years ago.
BBC1 was expected to face criticism for its drama output but the popularity of Yorkshire-based series Happy Valley seems to have contributed to the Trust's praise for "recent successes which represent the best British drama on offer".
The review detected a fall-off among BBC television viewing from lower income families, most notably for shows on BBC2.
The Trust has asked the BBC to respond within six months on how it will "improve its appeal" to young people and ethnic minorities, increase the distinctiveness of its programming and work more collaboratively across the BBC to get the most from its budgets.
The BBC said it welcomed the review's acknowledgement that "all four television channels deliver very high quality content that is loved by viewers".
In a statement it said: "Like all broadcasters, we acknowledge that more needs to be done to reach under-served audiences but welcome the recognition that all our channels make strong contributions to the BBC's public purposes and the acknowledgment that they offer some of the very best British drama."
BBC1
Accused of "playing it safe" and being "too reliant on familiar titles", the main channel was also criticised for its Saturday night offering which some viewers felt "needed to be freshened up".
Shows such as Sherlock, Luther and natural history series Africa were singled out for praise. BBC1's reach of 16-34 year-olds has dropped 5% since 2011. The median age of its audience is 59, compared to 56 three years ago.
But David Liddiment, a BBC Trustee, said it was "an extraordinary achievement" that the channel still reached 76% of the population each week. 
BBC2
BBC2 has fallen by 6% in its weekly reach of 16-34 year-olds. Its overall reach has fallen to 50%. The median age of its audience is 60, compared to 58 in 2011.
The channel has moved distinctly upmarket and the Trust found it had "lost much more reach amongst lower income viewers" than ABC1s in the last three years. BBC2's audience appreciation (AI) scores have risen more than that of any other BBC channel since 2011, with notable hits including Peaky Blinders and Great British Bake Off.
BBC3
Some viewers negatively associated the channel with repeats and a particular genre of factual entertainment show but it was seen as having "relevance to viewers of all ethnicities".
BBC3 was not seen as having a strong reputation in arts and music coverage despite considerable spending in this area. Worrying, as the BBC prepares to make it an online-only service, the review found that it "has yet to establish itself as an online destination".
BBC4
The one BBC channel to have increased its reach since 2011, it also has the highest appreciation (AI) rankings. "Its viewers can be 'fan-like' in their loyalty to the channel, with some respondents to our public consultation claiming that it is the 'best' channel," said the review.
People who did not watch the channel regarded it as "niche" and "less accessible". BBC4 has been permitted to broadcast 20 foreign language films each year.
BBC1 Peak Time
The One Show (launched 2007) 18%
EastEnders (1985) 14%
Holby City (1999) 7%
The Voice UK (2012) 5%
Countryfile (1988) 5%
Waterloo Road (2006) 4%
Antiques Roadshow (1979) 4%
Panorama (1953) 2%
Watchdog (1980) 2%
A Question of Sport (1968) 2%
Reuse content