Viewers of The One Show have complained to the BBC that Paul O'Grady's strong opinions on benefit reform were "not adequately challenged" when he appeared on the programme.
The Lily Savage comedian, 58, railed against controversial Channel 4 documentary Benefits Street earlier this week, arguing the programme fuelled a myth that people on benefits are 'state scroungers'.
"It's one of those programmes to get middle England 'up in arms'," O'Grady told presenters Matt Baker and Alex Jones.
"These people are the sacrificial lambs on the altar of light entertainment and they have gone willingly: a smart tongue has got them to say all sorts and it is a very unfair representation of unemployment in this country.
"A lot of people do not choose to be on benefits and this is portraying everyone on benefits as doing it because they want to, not because they have to - it's shocking."
An open Labour supporter, O'Grady was then asked how he would reduce the benefits bill.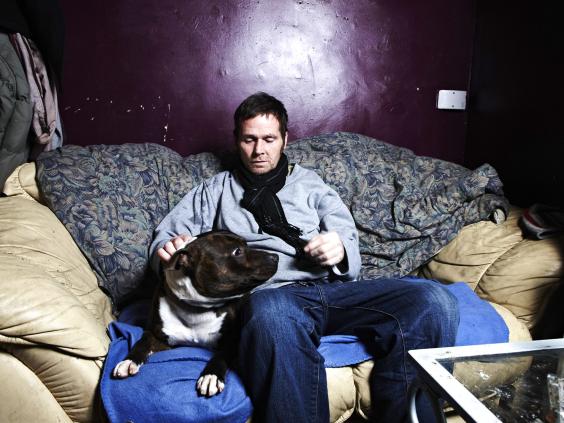 "Create more jobs for a start and raise the basic wage - it's appalling," he said. "You'll get people saying 'Why should I come off benefits and go and do that job, lose an extra £30 a week and work myself to death 11 hours a day?' so raise the basic wage. Iain Duncan Smith was born with a silver spoon in his mouth (...) this government really annoy me."
Viewers in Merseyside were asked to share their opinions about benefits in vox-pops to the camera before O'Grady spoke on the show.
The BBC argued that a "variety of opinions were heard from all sides of the debate" on the episode of The One Show.
"We have received complaints about Paul O'Grady's appearance on The One Show on 14 January. Some viewers felt that his views on benefit reform were not adequately challenged," a statement read.
"Paul was clearly identified as a Labour supporter and he was challenged on how he would reduce the benefits bill," it continued. "Paul's views were forthright, and on reflection more could have been done to put them into context, but it is important to note that balance can be achieved across a number of programmes.
"This is a subject that The One Show has covered before and hopes to revisit again in the future."
Benefits Street: Meet the residents of James Turner Street
Benefits Street: Meet the residents of James Turner Street
1/5 Benefits Street residents

Channel 4's series claims to shed light on life on benefits for residents of the street, including Smoggy. However, the show has come under fire for misrepresenting the residents of James Turner Street

C4

2/5 Benefits Street residents

Becky Howe said half her family and friends had 'already disowned' her because of the show, which has been criticised for its unfair editing and scapegoating of people on benefits

3/5 Benefits Street residents

Dee and Caitlin: Dee Roberts told the Birmingham Mail 'they said they wanted to film for a TV show about how great community spirit is in the street' and disagrees with how the show has been edited

4/5 Benefits Street residents

Two other 'stars' of Benefits Street include drug and alcohol addict Fungi and his dog

5/5 Benefits Street residents

Gerard is one of the younger residents of James Turner Street in Winson Green
Reuse content