Ratings for the controversial Channel 4 show Benefits Street grew again last night as 5.2 million viewers tuned in to watch the programme.
The documentary, which has sparked a police probe and a campaign urging Channel 4 to drop the show, is the channel's most successful show in over a year.
The first episode attracted 4.3 million viewers when it debuted earlier this month.
Last night's third episode added a further 200,000 viewers to the second episode after five million tuned in to watch the programme last Monday.
The show, which has been branded "poverty porn", has been attacked for its negative and stereotypical portrayal of people on benefits.
An online petition urging the broadcaster to axe the programme has received more than 55,000 signatures, claiming that the show does not honestly portray the residents who live in James Turner Street in Birmingham.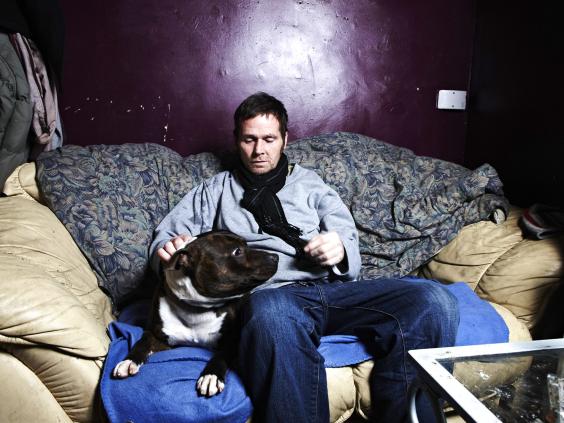 Arshad Mahmood, a former Birmingham bus driver who started the petition, states on the change.org website: "Benefits Street has portrayed people on benefits as scroungers and it's wrong. The backlash and abuse of social networks towards people on benefits as a result of this show has shocked me.
"Channel 4 should not broadcast any further episodes of the programme – it is creating a skewed image of a section of society and stirring up hatred."
A police probe was launched after the first episode of Benefits Street when a number of Twitter users made death threats towards the residents seen on the show.
Channel 4 has defended the show, calling it a "fair and balanced observational documentary series", but the programme has provoked a nationwide debate about the media's portrayal of people on benefits.
Writing in The Independent, Owen Jones said Channel 4 had a greater responsibility to portray welfare claimants more accurately.
"This dross has left the public woefully ill-informed," he said. "The public is not aware that most social security spending is, rightly, spent on pensioners who have paid in all their lives; or that the Government's freeze on benefits mostly hits working people."
Benefits Street: Meet the residents of James Turner Street
Benefits Street: Meet the residents of James Turner Street
1/5 Benefits Street residents

Channel 4's series claims to shed light on life on benefits for residents of the street, including Smoggy. However, the show has come under fire for misrepresenting the residents of James Turner Street

C4

2/5 Benefits Street residents

Becky Howe said half her family and friends had 'already disowned' her because of the show, which has been criticised for its unfair editing and scapegoating of people on benefits

3/5 Benefits Street residents

Dee and Caitlin: Dee Roberts told the Birmingham Mail 'they said they wanted to film for a TV show about how great community spirit is in the street' and disagrees with how the show has been edited

4/5 Benefits Street residents

Two other 'stars' of Benefits Street include drug and alcohol addict Fungi and his dog

5/5 Benefits Street residents

Gerard is one of the younger residents of James Turner Street in Winson Green
Read more