Dean Norris has suggested that Hank Schrader "might show up" in a later season of Better Call Saul, though he isn't convinced the Breaking Bad prequel will be any good.
Screen Crush put it to Norris that Hank would be better left in the original series and not revived for the spin-off (a feeling I share), to which he replied:
"I kind of agree with you, man. I have very conflicted views on 'Better Call Saul.' You know, I'm such a big fan of 'Breaking Bad.' So, I thought it was the perfect show and I thought it ended perfectly and to just kind of mess with that in any way, what's the upside? You have to make another perfect show, you know?
"I'm going to watch it like a mother watches her kids playing baseball or something, because I want it to be so good and I want it to work and I want it to be great. But I think they're going to turn that show into something completely different. And, smartly, it's going to be its own show. And maybe, years down the line, maybe I'll show up on that show. But, I'm afraid."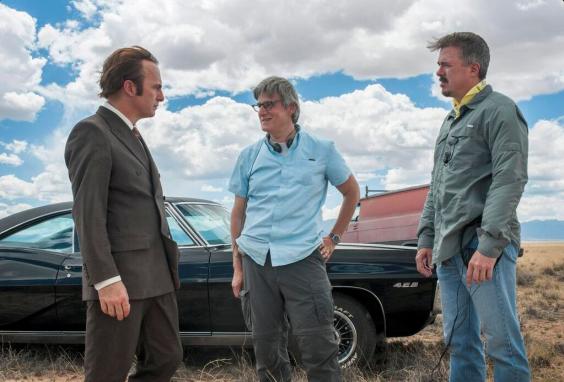 The high bar Better Call Saul has set itself is a worry to many Breaking Bad fans, though the secrecy surrounding the show plus the writing and directing talent on board are all good signs that Vince Gilligan has another great show up his sleeve.
Yesterday, Sony president Steve Mosko suggested BCS threatens to change everything we about [Br][Ba].
"For all the Breaking Bad fans there will be a lot of twists and turns," he promised. "I won't spill the beans too much, but it is going to force you to go back and check out things that happened in Breaking Bad to make sure you were clear about what you saw back then."
Better Call Saul is expected to arrive on AMC and Netflix in February 2015.
Reuse content