I was really hopeful going into this week's Better Call Saul episode. The pilot fell flat for me but the second episode injected some much needed tension as we headed back to the desert, where seemingly everything in the Breaking Bad universe is settled.
But it stalled again this week as Jimmy set about searching for the Kettlemans, a family who I'm in no way invested in and who can happily drown in a thousand freezing seas frankly. His entanglement in Nacho's arrest, forcing him to commit to justice or criminality, or else perilously dance between the two, was building to a classic 'how is he going to get out of this one' situation like those that were so thrilling with Walt in Breaking Bad, yet its climax felt hollow.
Fans are so desperate for Better Call Saul to be brilliant that they are already gleefully making GIFs of him opening a tent and shouting "Here's Johnny!", but it says a lot that this is one of the more memorable moments of this week's episode.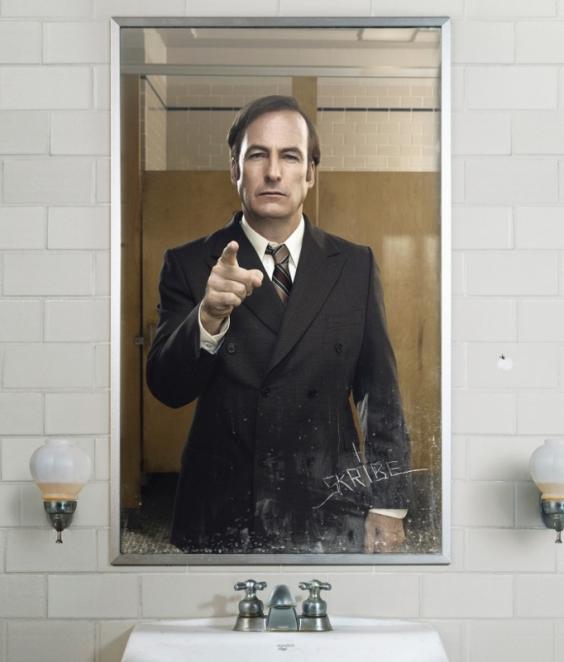 Chuck's (potentially psychosomatic) illness is the one compelling plot strand we have so far but was absent this week, instead we had Jimmy's continued cartoonish war with Mike, who appears as though having wandered lost from the Breaking Bad set, and MacGyver-eque contraptions for concealing voices. Now he is effectively forced to do Nacho and Tuco's bidding BCS should gather pace in the next few episodes, but right now I find myself watching and thinking 'okay, only 20 mins in, it still has time to get better', except it never does.
There are so many parallels with Breaking Bad in terms of plot – makeshift devices, frantic pay phone calls, endless spirals of lies, humiliated protagonists trying to extricate themselves from their shitty life situations, failed romances – but something is missing.
It's the chemistry (both literal and figurative). Walt and Jesse's dysfunctional father-son relationship was what held Breaking Bad together, particularly in the first season, but in Better Call Saul we're left alone with Jimmy, as he cracks wise and references 80s TV shows ad infinitum.
I'm sure by the season finale Vince Gilligan et all will have engineered an impressive and intricate plot, but I worry there's no heart at the centre of it.
Reuse content