Ofcom has received more than 1,000 complaints after Big Brother contestant Helen Wood compared fellow housemate Brian Belo to a rapist and murderer.
The Wednesday night broadcast saw former Big Brother winners Wood and Belo become embroiled in an argument, with Wood telling Belo: "Brian you look like a rapist, you look like a murderer-slash-rapist."
Various contestants told Wood she was "out of order", but she went on to tell Belo "you have issues". She added: "The men in the white coats are waiting for you, Brian".
Belo later quit the show by climbing over the garden wall after telling Big Brother in the diary room: "I shouldn't have come back here. This is really hard. I feel like I'm living in hell. I'm defeated. I'm getting a barrage of abuse."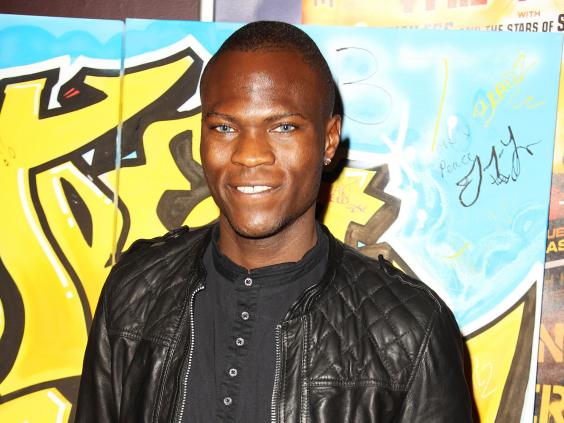 Wood and another contestant were given a formal warning following the row.
The 27-year-old later admitted she called Belo a rapist "to get a reaction", and was glad he had left the house because he made her "skin crawl".
Ofcom said they would assess complaints from the show on Wednesday 25 June before deciding whether they would investigate.
Top 10 most complained about TV programmes of 2014
Top 10 most complained about TV programmes of 2014
1/9 1. Big Brother - Channel 5 - 3,784 complaints

Helen Wood caused outrage when she was accused of bullying other contestants on Big Brother

Channel 5/PA

2/9 2. Celebrity Big Brother - Channel 5 - 1,874 complaints

Hollywood star Gary Busey drew plenty of complaints on this year's celebrity version of Big Brother

Rex Features

3/9 4. Benefits Street - Channel 4 - 967 complaints

This Channel 4 documentary featuring White Dee was accused of exploiting those on benefits for TV entertainment

Channel 4

4/9 5. Coronation Street - ITV - 367 complaints

The gay kiss between Todd Grimshaw (Bruno Langley) and Marcus Dent (Charlie Condou) prompted complaints from Corrie viewers.

Rex Features

5/9 6. The X Factor - ITV - 360 complaints

Some people think The X Factor makes fun of less fortunate people by showing their bad auditions

PA

6/9 7. EastEnders - BBC 1 - 316 complaints

Kellie Bright and Matt Di Angelo as Linda Carter and Dean Wicks in EastEnders

BBC

7/9 8. Emmerdale - ITV - 243 complaints

Violence on the ITV soap has prompted complaints this year

8/9 9. Sky News (20/07/14) - 205 complaints

Sky's Colin Brazier has aplogised for rummaging through an MH17 victim's belongings live on air

9/9 10. Channel 4 News - 193 complaints

Some complaints about Channel 4 News centred around presenter Jon Snow's fashion choices - seriously

DAVID SANDISON
Wood, who won Big Brother 2014, attracted 3,784 complaints in relation to her behaviour on the show last year, which she went on to win despite allegations of bullying.
In a statement, a spokesman for Channel 5 said: "Big Brother takes rule breaking very seriously.
"Helen and Marc (O'Neill) were both warned regarding their behaviour and as with all housemates they continue to be closely monitored at all times."
Reuse content