US television network Lifetime has commissioned one of its most controversial reality television programmes to date, in a new unscripted series that will see women give birth "in the wild" and without medical assistance.
The network announced plans for its latest series, Born in the Wild, which will follow expectant women as they give birth completely unassisted in an outdoor location of their choosing for eight hour-long episodes.
The women chosen for the programme will have to be considered healthy by medics and have already given birth to at least one child in a conventional setting, Eli Lehrer, the head of non-fiction programming at lifetime told Entertainment Weekly.
The concept behind the programme was reportedly inspired by You Tube video of a woman who gave birth to her fourth child in a tropical creek bed, which garnered over 20 million views.
The user Birth in Nature described her experience as a "transforming event" and her "most conscious act as a woman to date."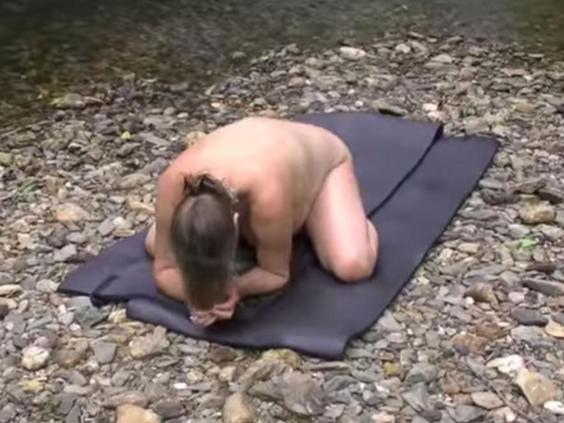 A press release announcing the series asks: "What happens when the craziest experience of a woman's life becomes truly wild, and soon-to-be parents decide to take on an unassisted birth in the outdoors?
"Born in the Wild will document the journeys of young, expectant parents who have chosen to give birth 'in the wild.'"
The documentary has sparked widespread criticism from the medical community amid concerns over the safety of the women giving birth and their babies, with one specialist remarking that while childbirth is natural process, it "historically has caused an extraordinary loss of life".
Dr Ron Jaekle added: "They can't possibly make it safe enough to not [eventually] have a problem that will need a medical intervention to save the day.
"And then [the producers] won't interview the docs in the ICU who will say: 'this would never have happened if she had been in a hospital.'"
Mr Lehrer insisted producers are taking "extreme precautions" to ensure the safety of both mother and baby, including having a trained emergency professional on site and filming within a certain radius of a hospital should complications arise.
"Our presence at these births is going to make them far safer than if they were doing it on their own," he added.
Rob Sharenow, the executive vice president and general manager of Lifetime said: "As we continue to raise the bar across all of our programming, unscripted is playing an important role in placing Lifetime in the cultural zeitgeist and introducing the network to the next generation of our viewers.
 "With larger-than-life characters and never-before-seen worlds, each of these projects will push our boundaries and strengthen our position as a leader in the unscripted space."
Reuse content