Walter White has been getting fan mail – from Hannibal Lecter. In a letter to Bryan Cranston and the cast of Breaking Bad, Sir Anthony Hopkins has described Mr Cranston's "absolutely stunning" performance in the AMC drama as "the best acting I have seen – ever".
The letter, which emerged online on Monday addressed to "Mister Cranston" and signed "Tony Hopkins", reads: "I've  just finished a marathon of watching Breaking Bad from episode one of the first season – to the last eight episodes of the sixth season. I have never watched anything like it. Brilliant! Your performance as Walter White was the best acting I have seen – ever.
"I know there is so much smoke-blowing and sickening bullshit in this business, and I've sort of lost belief in anything really. But this work of yours is absolutely stunning." Mr Cranston, who is 57, has won three Emmy awards for his performance as the mild-mannered teacher, who became a drug kingpin.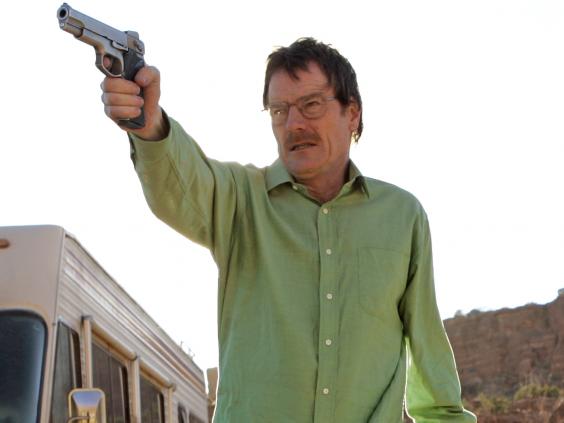 Hopkins, 75, won an Oscar for his role as the psychopath Dr Lecter in the 1991 film The Silence of The Lambs. His letter was posted on Facebook by Mr Cranston's co-star Steven Michael Quezada – it was later deleted. Hopkins has confirmed it was genuine.
Reuse content