Britain's Got Talent has had its fair share of controversial contestants but it wasn't the acts who caused a stir at last night's final: it was the judges.
Amanda Holden, Alesha Dixon and Simon Cowell all came under fire for their 'racy outfits' which saw the three exposing more cleavage than normal.
Media watchdog Ofcom received over 90 complaints about the choice of dresses worn by the two female judges, while 100 viewers complained to ITV.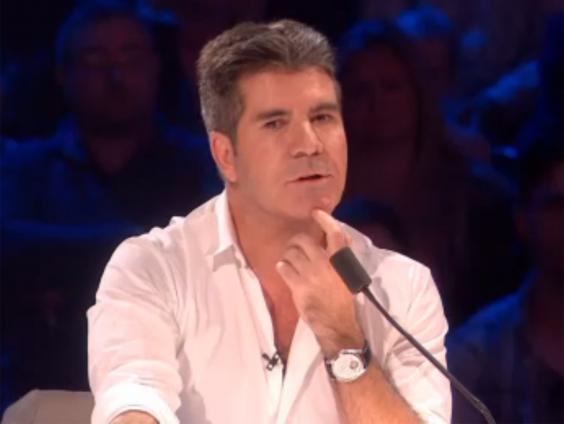 Simon Cowell's plunging v-line shirt has yet to receive any formal complaints, other than viewers on Twitter commenting about his offensive wardrobe choice.
Wonder why @SimonCowell thinks it's remotely trendy to have his chest hair pop out like he's wearing a grey vest under his shirt? #HeadShake

— Mr. N Porter (@NathanPorter_) May 31, 2015
A spokesperson for Ofcom said: "We will assess these complaints before deciding whether to investigate or not."
Some were less than understanding about the complaints:
People really complain to #OFCOM about Alesha and Amanda's dresses!? How sad. #BGT

— IG: Jynxstarr (@Jynxstarr) June 1, 2015
Holden and Dixon are the latest celebrities to draw criticism for their choice of clothing on pre-watershed family programmes.
In January, Rita Ora sparked 28 Ofcom complaints after wearing a plunging white blazer.
The final!! Wearing a @FrozenMovie meets @CinderellaMovie dress by @TONYWARDCOUTURE & @AnnoushkaDucas @sharonbnails pic.twitter.com/mFqMBTd0ZC

— OfficialAmandaHolden (@Amanda_Holden) May 31, 2015
For the Britain's Got Talent final, Holden wore a gown inspired by Disney's Frozen while Dixon chose a sparkly lace number in black with slits down the front and on one side.
Cowell, who is famous for the unique way he wears his trousers, shocked viewers by eschewing his usual pairing of black slacks and white shirt by opting for a grey suit - and appeared to have left an extra button on his shirt undone.
Jules O'Dwyer and her dog Matisse won the competition, beating magician Jamie Raven and Welsh choir Cor Glanaethwy in the final three.
Britain's Got Talent 2015 finalists
Britain's Got Talent 2015 finalists
1/10

Jules and Matisse wowed the Britain's Got Talent crowd with their comedy dog routines to go on and win Britain's Got Talent 2015

ITV

2/10 Calum Scott

Calum Scott was Simon Cowell's Golden Buzzer act earlier in the series and has performed 'Dancing on My Own' and 'We Don't Have To Take Our Clothes Off' so far

Syco/Thames/Corbis

3/10 Old Men Grooving

Old Men Grooving are showing Britain's Got Talent that dad-dancing is definitely back in - they went through based on the public vote after the judges' votes were tied

ITV

4/10 UDI

Light dance group UDI offer something 'unique' to Britain's Got Talent - they went through based on the public vote after the judges' votes were tied

Dymond/Syco/Thames/Corbis

5/10 Danny Posthill

Danny Posthill will be hoping his funny impressions of the rich and famous bag him the grand Britain's Got Talent prize

Dymond/Syco/Thames/Corbis

6/10 Jamie Raven

The Britain's Got Talent judges watch contestant Jamie Raven turn fire into ice during a live semi final - he won the public vote

Corbis

7/10 Isaac Waddington

Isaac Waddington performs in the Britain's Got Talent semi-final to win the public vote and guarantee a spot in the final

Syco/Thames/Corbis

8/10 The Neales

Family vocal group The Neales moved Simon Cowell to tears with their semi-final performance of 'Father and Son' to win the judges vote and go through to the final

Syco/Thames/Corbis

9/10 Cor Glanaethwy

Welsh choir Cor Glanaethwy perform on Britain's Got Talent before winning the public vote to make it through to the grand final

ITV

10/10 Entity Allstars

Alesha Dixon pressed her Golden Buzzer for dance group Entity Allstars and they later progressed into the final courtesy of the judges

ITV
The duo will perform in this year's Royal Variety Performance and take home a cash prize of £250,000.
Reuse content