Britain's Got Talent has been found to have breached the Ofcom code after controversy surrounding the use of a "dog double" by the show's winning act Jules O'Dwyer and Matisse.
The dog owner admitted after winning the series that she had used a second dog called Chase to perform the tightrope act instead of Matisse.
The admission caused a backlash from fans, with many calling from Jules and Matisse to surrender their crown.
Ofcom received 1,175 complaints following concerns viewers were misled by the winning act, forcing Britain's Got Talent producers to apologise for not making the "dog double" decision clearer.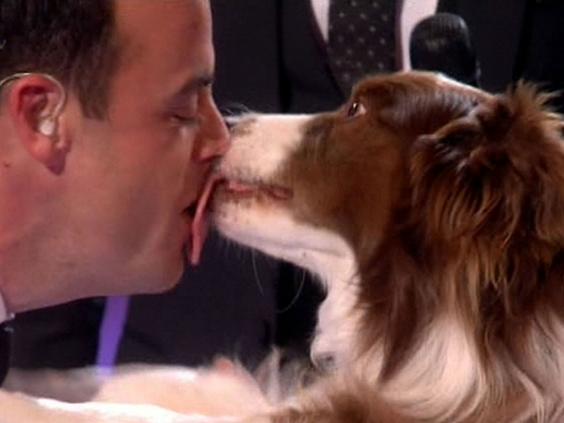 Ofcom has now confirmed the show breached rule 2.14, which states broadcasters must make sure viewers are not "materially misled" about any competition or voting.
The broadcasting watchdog said it was for ITV to decide whether to refund voters and re-run the vote.
Britain's Got Talent past winners
Britain's Got Talent past winners
1/8 2014- Collabro

English boyband Collabro celebrate winning BGT with their musical theatre performances.

Rex

2/8 2013- Attraction

Hungarian shadow dance act Attraction won 2013's contest after a British-themed display including the voice of Winston Churchill. Cowell described their victory as "a bit of a surprise".

PA

3/8 2012- Ashleigh and Pudsey

Ashleigh and her loveable dancing dog Pudsey met the Queen after winning 2012's Britain Got Talent. Simon Cowell loved this act so much he made Pudsey: The Movie.

Reuters

4/8 2011 - Jai McDowall

Jai McDowall has faded into obscurity since winning Britain's Got Talent in 2011. He took victory from Ronan Parke but his subsequent career was short-lived after its debut solo album Believe failed to make an impact.

Rex

5/8 2010 - Spelbound

Another dance group followed Diversity in the form of Spelbound, who won in 2010. They became the first act to perform at the new Olympic Stadium and appeared twice at the closing ceremony. Many of the original members have since left.

Rex

6/8 2009 - Diversity

Diversity dance group took the Britain's Got Talent title in 2009 after a dramatic final showdown with singer Susan Boyle. Diversity have toured multiple times and performed at several high profile events since their triumph.

Getty Images

7/8 2008- George Sampson

George Sampson won Britain's Got Talent in 2008 after winning fans with his impressive dancing in the rain. The youngster, now 19, has since appeared on stage and in Natwest advertising campaigns. He made his cinema debut in Streetdance 3D and went on to star in Waterloo Road and Mount Pleasant.

Rex

8/8 2007 - Paul Potts

Paul Potts won over Simon Cowell with his rendition of Nessum Dorma and went on to become Britain's Got Talent's first victor. Potts has enjoyed a successful operatic career since the competition, with Harvey Weinstein even making a biopic of his life starring James Corden in the lead.

Getty Images
An Ofcom spokesperson said: "After a detailed investigation, we found ITV broke broadcasting rules by misleading viewers during the series finale.
"We accepted ITV had no intention to deceive the audience. However, the presentation of the act did not make clear to viewers that a central part was performed by a second dog.
"Broadcasters inviting viewers to vote using premium rate numbers have a particular responsibility to ensure the audience is clear about what they are voting for. By failing to do so, we've concluded the presentation of the act was likely to have materially misled some people."
Reuse content