The expertise behind hit UK drama Call the Midwife has inspired Bangladesh to air its first ever realistic childbirth scene.
Television series Ujan Ganger Naiya, which translates to Sailing Against the Tide, will portray the challenges of labour in a highly conservative society where it is rarely mentioned openly.
Although accepted as a natural process to be celebrated in the Western world, pregnancy and childbirth remain taboo subjects in Bangladesh, with the facts often shrouded in superstition.
But now, the midwife who advises Call the Midwife's director and consults on set has helped actress Joyeeta Mahalanobish bring the truth to TV viewers in her country.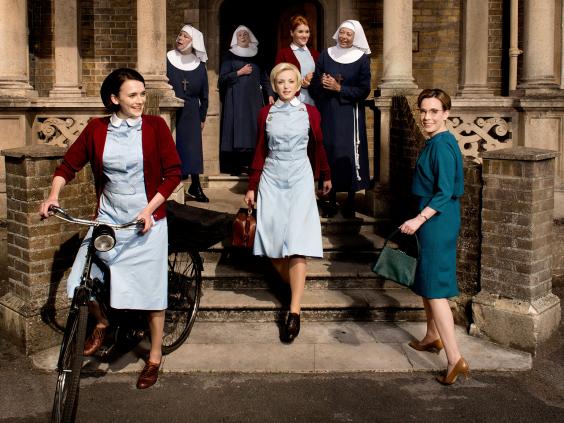 "I don't think it was nearly as shocking as people expected it to be," Terri Coates told the BBC. "There was nothing exposed apart from an ankle [for cultural modesty reasons], yet it was an authentic birth."
Coates worked alongside a primarily male team, helping the actresses make the right noises during contractions and creating real-looking umbilical cords.
Georgis Bashar, director of Ujan Ganger Naiya, wanted to make people aware of the shocking maternal and infant mortality rates in Bangladesh – 20 women die of pregnancy-related causes every day.
"The birth scene is very important in this drama. We are the first to have taken a camera into the birthing room. I think it is important for people to know about these things because many children and mothers have been lost to due to lack of knowledge and superstitions," said Bashar.
The second series of Ujan Ganger Naiya is scheduled for broadcast on Bangladeshi TV this spring.
Reuse content