British supermodel Cara Delevingne is preparing to make her TV acting debut as the lead in a new Sky Arts drama.
The 21-year-old has been cast alongside Sylvia Syms in one-off production Timeless, about two women who have both been torn apart from their lovers during war-time.
Syms, 80, plays Delevingne's great grandmother Alice in the show.
A synopsis of the Playhouse Presents drama reads: "Alice and Chloe may be generations apart but both share the pain of having been separated from their partners by war.
"Chloe's soldier fiancé is serving a term of duty in Afghanistan when an army official arrives at Alice's door.
"The two women are shocked by the news but the generation gap is finally closing. Sylvia Sims and Cara Delevingne star in this engaging tale of love, loss and hope."
Tim Firth (Calendar Girls, Confessions of a Shopaholic) has penned the script for Timeless, which is due to be screened on 19 June.
Other one-off comedies and dramas scheduled for Sky Arts' Playhouse series include The Dog Thrower, starring Friends' Matthew Perry, Foxtrot with Ben Whishaw and Damned, featuring comedienne Jo Brand.
"We're delighted that such outstanding writers, directors and actors, all at the very top of their game want to come and 'play' with us," said James Hunt, director of Sky Arts.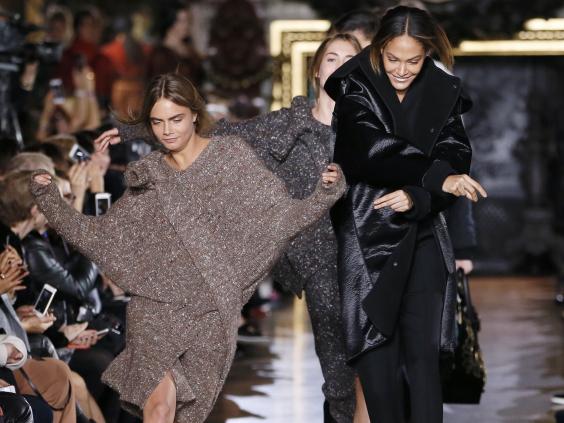 Delevingne has dabbled with acting in the past, with a minor role in 2012's Anna Karenina and a forthcoming appearance in The Face of an Angel, based on the Amanda Knox murder case.
The model's former best friend Rita Ora is also destined for the screen, with an upcoming role in the movie adaptation of of EL James' Fifty Shades of Grey, due in cinemas on Valentine's Day 2015.
Reuse content