Chris Evans has proved that experience trumps youth after hitting a new record for the number of listeners to his Radio 2 breakfast show.
The 48-year-old host now pulls in 9.91 million listeners each week, giving his show the biggest audience recorded in the UK since the current measurement methods were launched 15 years ago.
Radio 1 also saw a boost in numbers on its breakfast show, up from 5.89 million to 5.97 million.
But 29-year-old host Nick Grimshaw is still almost 4 million listeners behind his older rival.
Evans joked on this morning's show that so many people are tuning in because they enjoy hearing him speak over the records he plays.
Meanwhile, Radio 3 has seen its audience slip below that of one of the BBC's digital-only services for the first time.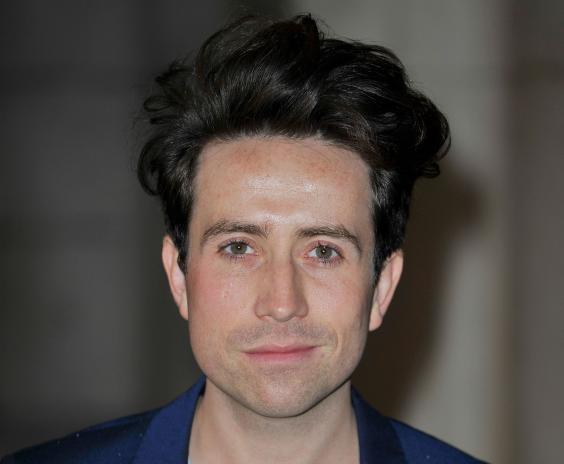 The classical station has fallen marginally behind Radio 6 Music, the station which was once earmarked for closure but has seen its audience triple since a campaign was launched to prevent its demise in 2010.
Highbrow Radio 3 has seen its year-on-year audience shrink by 120,000 to 1.88 million, putting it 10,000 listeners behind the DAB station. It has also just said goodbye to its controller Roger Wright after almost 16 years.
Radio 4 has also seen its audience emerge a little battered, shedding 450,000 listeners compared with 12 months earlier, to give 10.53 million.
Evans has seen the Radio 2 audience soar by almost two million listeners to the station's breakfast audience after his predecessor Sir Terry Wogan bowed out with 8.1 million.
Radio 2 now has 15.5 million listeners, up slightly from the 15.44 million a year ago.
Helen Boaden, the director of BBC Radio, said: "Chris is a brilliant presenter and a unique talent.
"The Radio 2 breakfast show is unlike anything else on radio, with great music, news, sports updates and Pause for Thought alongside features like the 500 Words children's writing competition, and shows that utterly distinctive, high-quality programmes can also attract large audiences."
New figures, from industry body Rajar, show Radio 1 has an audience of 10.8 million listeners - up 270,000 compared to the previous quarter, although down 220,000 on this time last year.
Station controller Ben Cooper said: "I'm pleased to see a good set of figures for Radio 1 and the Breakfast Show."
Additional reporting by Press Association
Reuse content