True Detective season 2 has got its first confirmed lead, with Colin Farrell saying he is "so excited" about joining the critically-acclaimed show.
Putting an end to months of rumours, the news didn't come out through HBO or via Twitter like you might expect, but slipped out during an interview with Ireland's The Sunday World.
Farrell said:
"I'm doing the second series. I'm so excited. . .I know it will be eight episodes and take around four or five months to shoot. I know very little about it, but we're shooting in the environs of Los Angeles which is great. It means I get to stay at home and see the kids."
The In Bruges actor is the first of three rumoured leads, with Vince Vaughn and Taylor Kitsch also tipped to join the show.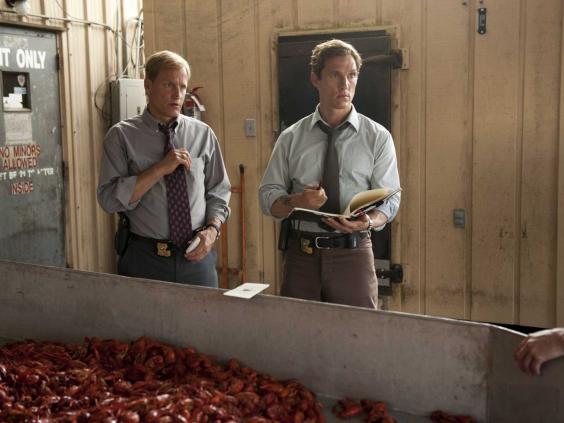 Showrunner Nic Pizzolatto previously said of the new season: "Right now, we're working with three leads.
"It takes place in California, not Los Angeles, but some of the lesser known venues of California and we're going to try to capture a certain psychosphere ambience of the place, much like we did with season one.
"The characters are all new, but I am deeply in love with all of them. We have the entire season broken out, and I have a couple of scripts, and we'll probably start casting within the coming month."
Farrell's last TV show was slightly different in tone - the BBC's rural priest drama Ballykissangel which finished in 2001.
True Detective is expected to arrive on HBO and Sky Atlantic in the UK in summer 2015.
Reuse content