Coronation Street will tonight feature the onscreen death of one of the ITV soap's best-loved characters, the husky-voiced, stuffed marrow connoisseur Deirdre Barlow.
News of the character's death will be revealed this evening more than six months on from the death of actress Anne Kirkbride.
Regularly given some of the best lines by writers, and with a number of colourful storylines to her name, including her on-again, off-again relationship with Ken Barlow, Deirdre and her famous spectacles graced the soap for 42 years.
Kirkbride died of cancer in January aged 60. At the time of her death she had been away from the soap for four months following her diagnosis.
Deirdre has remained out of sight but still a part of the Weatherfield drama since news of Kirkbride's death left her colleagues and friends devastated.
During Monday's episode her onscreen husband Ken (William Roache) was seen preparing for Deirdre's return to Number 1 Coronation Street, signing a card, buying her a new oven and organising a cake to mark her 60 birthday.
Anne Kirkbride: Life in pictures
Anne Kirkbride: Life in pictures
1/10 Anne Kirkbride

Anne Kirkbride pictured on 1 December 1993

2/10 Anne Kirkbride

Actress Anne Kirkbride, played Deirdre Barlow in Coronation Street

PA

3/10 Anne Kirkbride

Coronation Street actress Anne Kirkbride as she unveiled the new wax figure of her on screen character Deirdre Barlow at Madame Tussauds in Blackpool on 25 July 2011

PA

4/10 Anne Kirkbride

Anne Kirkbride with a portrait of a young Deirdre Barlow at The Richard Goodall Gallery, Manchester, on 2 December 2010

5/10 Anne Kirkbride

Coronation Street actors William Roache, who played Ken Barlow with Anne Kirkbride, who played Deirdre Barlow, on 25 February 2010

6/10 Anne Kirkbride

Camilla, The Duchess of Cornwall (2L) meets actors Anne Kirkbride, who plays the role of Deirdre Barlow (C) and Ryan Thomas, who plays the role of Jason Grimshaw (R) during a tour to the Rovers Return Pub on the set of British television soap opera 'Coronation Street' on 4 February 2010 in Manchester

7/10 Anne Kirkbride

From left - right front, Anne kirkbride, Doris Speed and Bill Roache, and left - right back, Ken Farrington and Alan Rothwell on the set of Coronation Street

PA

8/10 Anne Kirkbride

Coronation Street actors William Roache, left, who played Ken Barlow and Johnny Briggs, right, who played Mike Baldwin with Anne Kirkbride, centre, on 23 May 1983

9/10 Anne Kirkbride

Jones as Blanche Hunt, left, with Anne Kirkbride as her daughter Deirdre, in a 1974 episode of 'Coronation Street'

ITV/REX FEATURES

10/10 Anne Kirkbride

Anne Kirkbride on the set of 'Coronation Street' in 1973
But instead of welcoming Deirdre home, Ken, her screen daughter Tracy (Kate Ford) and neighbour Audrey Roberts (Sue Nicholls) will be told the devastating news of her death.
The rest of the Street's residents will find out at a party planned for Deirdre's homecoming at the Rovers Return.
A funeral service for Deirdre will be shown next week on Monday.
Kirkbride was one of the soap's best-know performers and grabbed particular attention when her character was jailed after being duped into a mortgage fraud by fiancé Jon Lindsay.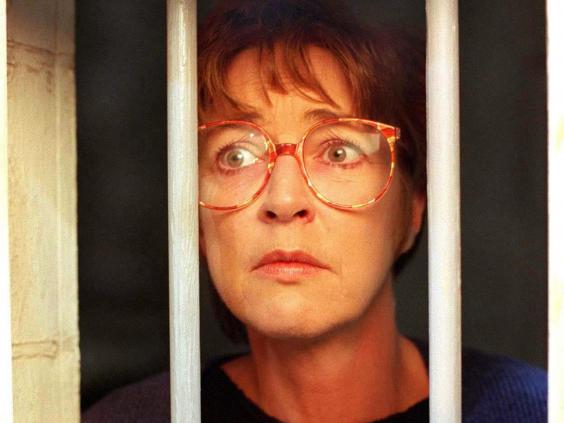 The storyline even led then-prime minister Tony Blair to give his support to the Free The Weatherfield One movement to get her released.
Kirkbride previously took a break from the soap after being diagnosed with non-Hodgkin's lymphoma in 1993.
Coronation Street will be screened on ITV1 tonight at 7.30pm.
Reuse content