After six years following the trials and tribulations of the Crawley family, Downton Abbey will draw to a close this autumn.
Amid the forces of modernisation and the progress in technology, which even sees Mrs Patmore learn to use a fridge, the Downton Abbey characters will have to move on in a different era.
Series six will see a tightening of the purse strings for the Earl of Grantham and his family, who are forced to decide whether one really does need a butler in 1925. 
Mr Carson is one of many "below stairs" who become threatened with the prospect of redundancy as the Crawleys try to modernise the running of their Yorkshire estate.
But it's not all doom and gloom. While Lady Mary continues to be sour at the mouth and Mr and Mrs Bates try and restore their lives following the police investigation, things are finally looking up for "Poor Edith".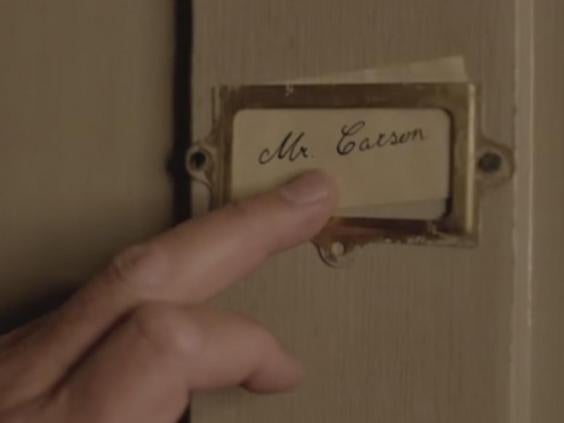 The middle Crawley daughter appears to have a love interest in the final series, which sees her take on the responsibilities of running a London-based magazine left to her by her late lover Michael Gregson.
The final Downton Abbey episode will air on Christmas Day in the UK. While Julian Fellowes and producer Gareth Neame have said they would be willing to make a Downton Abbey film, there are no concrete plans to do so anytime soon.
Downton Abbey series six begins on ITV on Sunday 20 September.
Downton Abbey series 6
Downton Abbey series 6
1/8 Downton Abbey series 6

Mrs Hughes and Mrs Patmore

ITV

2/8 Downton Abbey series 6

Cora Crawley (centre) with her two daughters Mary and Edith

ITV

3/8 Downton Abbey series 6

The Downton under butlers

ITV

4/8 Downton Abbey series 6

Mr Carson and Mrs Hughes are engaged to tie the knot

ITV

5/8 Downton Abbey series 6

Will Mr and Mrs Hughes' police case be dropped?

ITV

6/8 Downton Abbey series 6

Mrs Crawley continues to wind up the Dowager Countess

ITV

7/8 Downton Abbey series 6

What will the Dowager Countess say to tightening of the purse strings in the Crawley house?

ITV

8/8 Downton Abbey series 6

The sun sets on the final series of Downton Abbey

ITV
Reuse content