Two of Britain's biggest entertainment exports have collided it seems, with Downton Abbey appearing to be filming at Alnwick Castle, which served as Hogwarts School of Witchcraft and Wizardry in the Harry Potter films.
The Duke and Duchess of Northumberland's residence will be partly closed to the public until filming wraps on 8 August, with the following message appearing on Alnwick's website:
"Please note that various areas of Alnwick Castle will be closed or have limited access on July 28–August 8 (inclusive), due to the filming of a major ITV period drama.
"Please note that some of the State Rooms may be dressed for filming while open to the public on those days.
"We apologise for any inconvenience."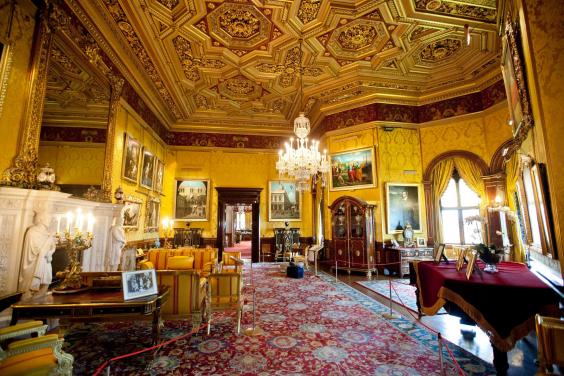 Alnwick's Downton chapter will only increase the already huge number of visitors it sees each year, with the castle having previously served as Hogwarts in two Harry Potter films, provided the backing for Quidditch matches and been used in Robin Hood: Prince of Thieves.
The castle already offers broomstick training sessions and sword juggling shows, no doubt soon adding some Downton Abbey-themed tours.
Downton Abbey series 5 does not yet have a release date, but is expected autumn 2014.
Reuse content