Family Guy and American Dad's future on the BBC is in doubt following the news that BBC Three is to be axed, with Fox blocking the shows from BBC iPlayer.
The long-running cartoons have become TV to fall asleep to for millions of viewers, but are set to disappear from UK freeview when the channel closes.
The BBC is planning to migrate a lot of BBC Three content to its iPlayer, but many US imports are tied up in rights issues.
Fox is unhappy about iPlayer's security levels, according to Broadcast, and has prevented the show from being made available for free online.
How's the nation going to fall asleep at night without Family Guy and American Dad ?? #SaveBBC3

- Simon Burnard (@SimonBurnard) March 6, 2014
FX show Wilfred starring Elijah Wood faces a similar fate.
"We will be speaking to all our suppliers, following last week's announcement," a BBC spokesperson said.
"However, at the moment due to rights issues, we are unable to make Family Guy or American Dad available on BBC iPlayer."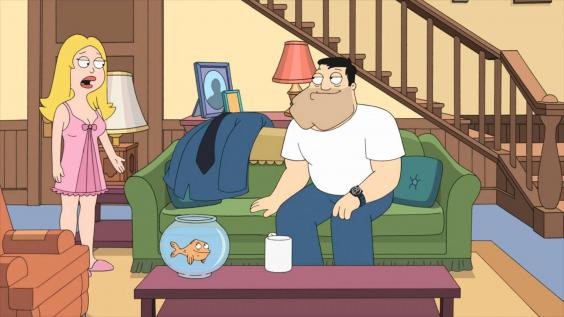 Fans of the cartoons have tweeted in their thousands about the possible loss of the show in the UK, though Director of BBC Television Danny Cohen chipped in, posting: "Family Guy and American Dad are so important to BBC Three. We plan to continue showing them."
An online relocation may not solve the problem however, with it being the scheduling of dependable TV that is part of its charm. There was similar outcry when E4 axed Friends, which was shown every day at 5pm for years.
Reuse content