Hollywood is become somewhat predictable: a superhero movie where a white male saves the world here, an 80's reboot there.
Fox have just fast-tracked a movie, to be directed by Maze Runner's Wes Ball, called Fall of Gods, based on an illustrated novel of the same name.
It sounds relatively epic, the story based in Norse Mythology, with Vikings beating Frost Giants and two rival races inhabiting a world known as Midgard.
While not much else is known about the film, commentators have been quick to criticise the plot description given by project leader Rasmus Berggreen: "When his wife, the estranged daughter of one of Midgard's most powerful chieftains, is mysteriously kidnapped, a retired warrior takes up the hatchet and sets out to rescue her.
"But he risks unleashing the wild demon buried deep within him and losing his soul in the process. His journey will bring him into conflict with terrible forces as a cynical plot is revealed and the dark mythological past of the North begins to awaken once more."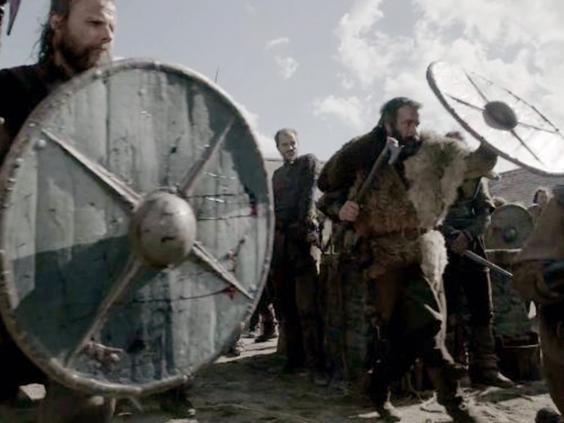 It seems like a classic "damsel in distress" film, but some were quick to note how Hollywood has failed, once again, to find a role more befitting role for a female.
One person wrote on The Mary Sue "I think I can do without another story about menfolk rescuing a poor helpless women," while another wrote "Grizzled antihero confronts only-slightly-more-rapetastic villains, winner gets to own the damsel in distress. Again? Pass."
Many also pointed out how Viking Shield-maidens were "badass".
Whether the director create a less male dominated story than what many are assuming is yet to be seen, but with cinema's current trend of having a male 'hero' as the dominant force in movies it will take some convincing to show otherwise.
Reuse content