JP, Howard, Oregon, Vod, Kingsley and Josie are back for more "banter", heavy drinking and scrounging for money in the new series of Fresh Meat.
The second year Manchester University students return to Channel 4 on Monday 4 November for a third series of the award-winning comedy drama.
No longer freshers, the second year students are still trying to cling onto their carefree, partying days.
JP purses a rite-of-passage second year mission to "f*** a fresher", accompanied by his faithful wing-man, Howard.
Kingsley's love life blossoms in as he tries to date two women while still pining after Josie, who can only be seen via iPad after transferring to Southampton University.
And no series of Fresh Meat would be complete without an awkward seventh housemate. Series three welcomes home-schooled fresher Candice, who proves an eligible candidate for JP's mission.
The first episode of Fresh Meat series three will debut on 4oD on Monday 28 October, a week before it is broadcast on television.
Series three will also see a new online platform to accompany the show, Fresh Meat Unlocked, where fans can get a look at behind the scenes footage and read more about their favourite characters.
Exclusive footage will be available on the Fresh Meat Unlocked website after every episode for fans who have registered to use the portal.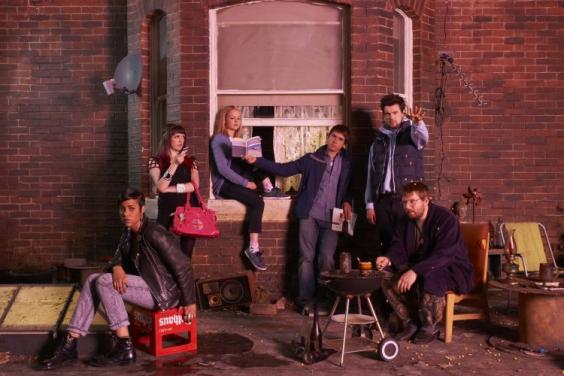 Reuse content