Without Breaking Bad to slow it down, Game of Thrones had a record-breaking haul at the 2015 Emmys this year, picking up 12 awards in total.
The HBO series won Outstanding Drama Series - the most prestigious award at last night's Emmys - along with Outstanding Directing for a Drama Series (David Nutter for (Mother's Mercy'), Outstanding Writing for a Drama Series (David Benioff and D.B. Weiss for 'Mother's Mercy') and Outstanding Supporting Actor in a Drama Series (Peter Dinklage, who won the award for a second time).
The four wins follow the eight it garnered at the Creative Emmys last week, which were mostly for costume design, make-up and effects.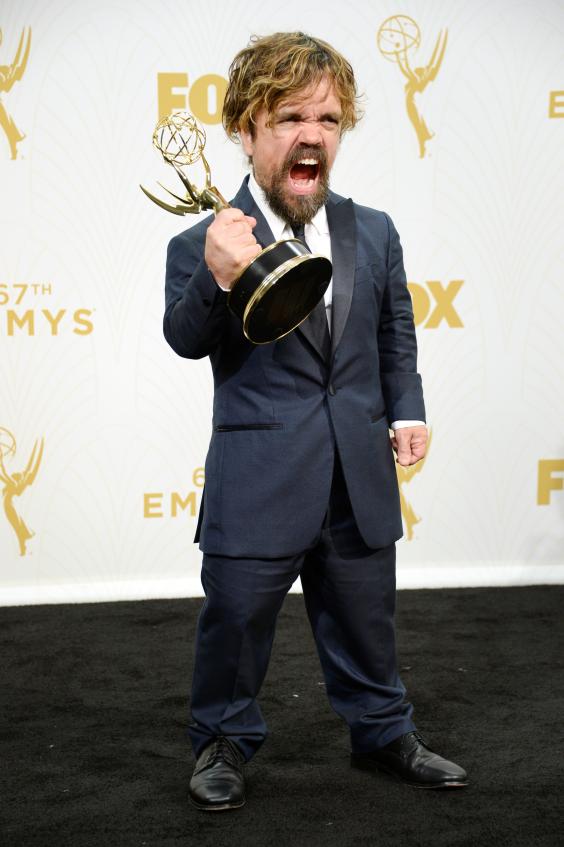 Its 12 Emmy awards easily surpasses previous record-holder The West Wing, which won nine in 2000.
Many members of the show's cast were out in force for the ceremony, along with Game of Thrones author George R. R. Martin.
Whilst Breaking Bad having finished definitely helped the show on to its best haul yet, it faced strong competition from Mad Men, which brought Jon Hamm the Outstanding Leading Actor in a Drama Series award for its final season.
Reuse content