The beautiful dragon eggs presented to Daenerys Targaryen at her marriage in HBO's TV adaptation of Game of Thrones might well have ended up on Beyonce's coffee table.
Khaleesi actress, Emilia Clarke, has revealed in a recent interview that she believes the eggs were bought by rapper Jay Z as a present for his wife.
Beyonce, whose nickname is 'mothe', is now well within her rights to call herself 'mothe of dragons' as the props are no longer needed by HBO.
"Apparently Jay Z bought one for Beyoncé, or something," Clarke told Harper's Bazaar.  "I don't know."
She compared them to Faberge eggs: "They are really, really, really expensive and they are really f**king heavy and serious works of art," she said.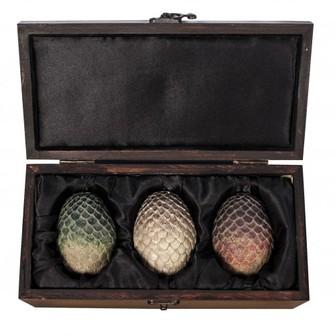 Clarke's character Daenerys succeeded in hatching the eggs the fire in season 2 and her baby dragons, now fully grown monsters, wreaked havoc killing children in series 4 and, bar Drogo who escaped, have spent most of the current season in chains.
The British actress, 28, has also recently predicted more action for her character who has spent the majority of season 5 holed up in a Pyramid.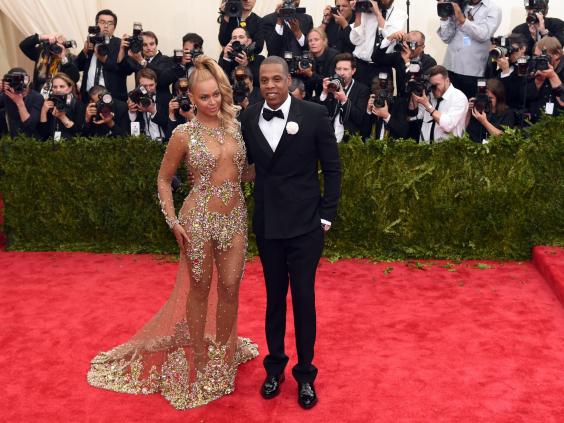 "You'll get to see the fire in her belly," she told UsWeekly last month. "You'll see a bit of the Targaryen coming out. And her dragons, bloody teenagers! They are beginning to act up and she's beginning to understand how to wield their power... I think she's getting ready for the Iron Throne."
Jay Z is not the only rapper with a penchant for Game of Thrones.  Earlier this week Snoop Dogg revealed he keeps up with the series – which is entirely fictional and features magic as well as mythical creatures – to help him appreciate history.
Game of Thrones, Kill The Boy, preview
Game of Thrones, Kill The Boy, preview
1/6 Kill The Boy

Sansa Stark and Ramsay Bolton dine together at Winterfell. By now let's assume she knows more about her betrothed and is feeling uneasy about being engaged to yet another monster.

HBO

2/6 Kill The Boy

Shireen, the scarred daughter of Stannis Baratheon, mounts a horse. Does this mean she's leaving Castle Black?

3/6 Kill The Boy

Winter is really, really coming, he says. Jon Snow's worried face looks set to be a feature of this week's episode.

4/6 Kill The Boy

Aemon, the maester at Castle Black, looks as if he's pretty sure winter is coming, too.

5/6 Kill The Boy

Brienne of Tarth appears to be still galloping around the country with Pod trying to rescue the Stark girls - who resolutely don't want to be rescued.

6/6 Kill The Boy

Lord Bolton and his newly legitimate son Ramsay couldn't look more suspicious if they tried. Plotting what to do with the newfound claim to the Iron Throne an alliance with the eldest living Stark offspring will bring? Undoubtedly.
"I watch it for historic reasons, to try to understand what this world was based on before I got here," Snoop told the New York Post. "I like to know how we got from there, to here, and the similarities between then and now."
HBO's quite considerable merchandise machine also offers
a collectible replica of the Game of Thrones dragons eggs
for an eye-watering £73.99.  "Put them on display, play, or keep them perfectly protected, either way it's clear that you're the biggest Game of Thrones fan around," it promises.
Game of Thrones season five continues on Monday nights at 9pm on Sky Atlantic.
Reuse content