George RR Martin and the Game of Thrones directors have kept their lips tightly shut over Jon Snows lineage, but some fans believe they know who his parents really are.
The most popular theory currently doing the rounds on the internet is R+L=J. Fans believe that Jon is not actually the bastard son of Ned Stark but in fact the love child of Rhaegar Targaryen and Lyanna Stark, Ned's sister.
However, a more recent theory currently doing the rounds on the internet is that Jon Snow wasn't the only child Lyanna had, she actually gave birth to twins.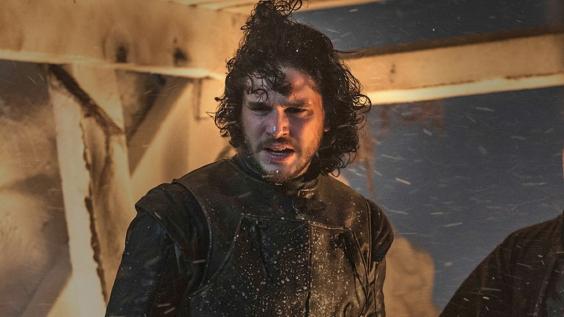 Rumours have been spreading like wild fire that in season 6 there will be a flashback to the Tower of Joy, the place where Ned took Jon from Lyanna. But Redditor Ghostchief stipulates: what if there was also a baby girl in the tower?
"A baby's cry rings out as the septa raises a boy and walks him over to the man and woman. The dialogue swells and clarifies to her voice, "Promise me, Ned." Her eyes slowly close. Ned begins to sob. He raises his head to sound another high pitch noise coming from the foot of the bed. A baby girl."
First off, why does this matter? Well, mainly because many believe Jon is the true hero of A Song of Ice and Fire, and will one day become the legendary warrior Azor Ahai. If he has a twin sister, she could possibly take on that mantel, especially considering Jon's recent fate.
Here's a quick YouTube video to catch you up on all the theories surrounding the warrior.
So if he has a twin sister, who could she be? Luckily a theory has been circulating since before 2012 which believes Meera Reed is Jon's long lost twin.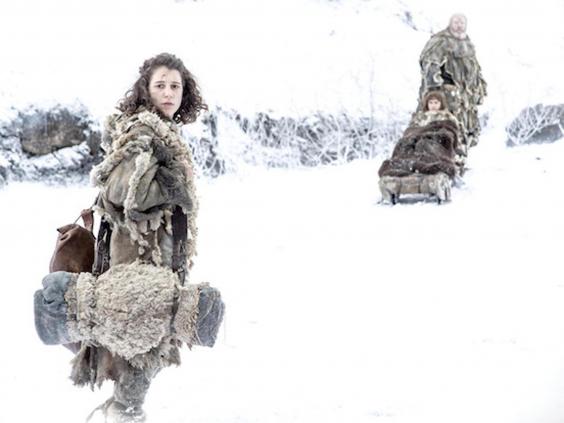 So, where's the evidence? One major factor is that when Ned Stark went to save Lyanna, who was surrounded by Kingsguard, only two men survived: Ned and Howland Reed - Meera's father. Is it possible Ned gave her to Howland to split the twins up?
Further proof is in their ages: they're exactly the same. According to this major A Song of Ice and Fire database they were both born 283 AC, the year Lyanna died. BOOM.
Shocking Game of Thrones scenes
Shocking Game of Thrones scenes
1/9 Sansa/Ramsey rape scene

Season 5, episode 6: Fans were outraged as the episode ended with Sansa Stark being brutally raped by her new husband, Ramsey. The camera soon panned to Theon as he watched on, terrified.

HBO

2/9 Shireen burns at the stake

Season 5, episode 9:Stannis burns his daughter Shireen at the stake after Red Priestess Melisandre advises him to make a sacrifice to gain more power

3/9 Theon gets his penis chopped off

Season 3, episode 10: While being tortured by Ramsey, Theon Greyjoy goes through all sorts of pain. The most horrible though is when his penis is cut off and then sent to his family.

YouTube

4/9 George Bush's head on spike

Season 1, episode 10: According to the directors, they couldn't get enough prosthetic heads made up for the show and ended up using the spare one's lying around. One of those just happened to be the fake head of George Bush, which eventually ended up on a spike.

YouTube

5/9 Joffrey murders two prostitutes

Season 2, episode 4: In one of his most violent moments, Joffrey finds himself with two prostitutes in his room and the most disgusting thing he can think to do with them, uses them as living targets.

YouTube

6/9 The Red Wedding

Season 3, episode 9: It was the turning point for the entire show. Just as everyone thought it was going the Starks way, they nearly all end up murdered in one of the bloodiest episodes of any TV series ever.

HBO

7/9 Rat torture

Season 2, episode 4: Torture is a pretty common occurrence on Game of Thrones, but none were quite a bad as this. In the scene a bucket of rats is put to a man's chest and then heated up with a flame so they must eat through the man to escape. Terrifying.

YouTube

8/9 Mountain head explosion

Season 4, episode 8: Just as everything was going Oberyn Martell's way, it all literally blew up in his face. The warrior ended up looking like a squashed watermelon in one of the most awful scenes in the entire series.

9/9 Theon botched beheading

Season 2, episode 6: Beheadings: In one of the more gruesome beheadings, Theon strikes Ser Rodrick Cassel not just once but four times in the neck, finally taking it all the way off with a kick.
You want more proof, I hear you shout. Well, as pointed out by HuffPost, not only do the two look like each other, but there's also an old Roman myth that tells a very, very similar story. 
The story of Romulus and Remus follows two twin brothers, who were the sons of Rhea Silvia, the kings daughter. Before their conception, however, a rival king took power and wanted to kill all who fell into the old kings bloodline.
The twins were soon born after, and left abandoned to die until being luckily saved by a mother wolf until a shepherd fostered them. Eventually they discovered their birth right and overthrew the king to take the throne for themselves.
A rival king taking the throne? Wanting to end a bloodline? WOLVES?!?! There's so much symmetry, is it really just one big coincidence? It's all just a little bit too Star Wars...
Reuse content