Following the usual barrage of teasers, trailers and teaser trailers for trailer teasers, HBO has finally released the first proper, full-length preview of Game of Thrones season 6, addressing the Jon Snow rumours head on with an opening shot of his corpse that comes with the narration: "He's gone".
That said, the trailer closes with Jon's body lying cold and lifeless in his armour, but with his dire wolf hunched over him and Ser Davos unsheathing a mighty sword. Just preparing to avenge Jon's death perhaps? Or guarding it from the Night's Watch so he can get it back to Melisandre for resurrection?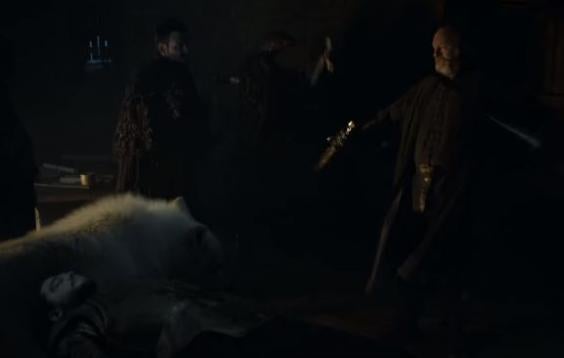 Elsewhere in the trailer, which is set to a James Vincent McMorrow cover of Chris Izaak's 'Wicked Game', we get plenty of ominous and malicious one-liners:
"We're the only ones who matter and everything they've taken from us we're going to take back and more" - Jaime to Cersei
"The great victory I saw in the flames, all of it was a lie" - an uncharacteristically weak Melisandre
"You're in the great game now, and the great game is terrifying." - Tyrion to Sansa
"Order your man to step aside or there will be violence."
"I choose violence," a convalescent Cersei, flanked by a Frankenstein-like Mountain.
Arya is seen leaping from a rooftop meanwhile, apparently having honed her assassin skills, things are as woeful as ever for Theon - who is seen being plunged headfirst into a trough - and Brienne is back to her swashbuckling ways.
Game of Thrones season 6 arrives on HBO on 24 April, simulcast in the UK on Sky Atlantic.
Reuse content