Game of Thrones cast members have made one thing very clear: Jon Snow is dead. But could season six see a flashback giving more insight into the so-called Stark bastard's true parentage?
Fan theories have gone into overdrive again after HBO confirmed it will be filming scenes for season six at Castillo de Zafra in Guadalajara in Spain, a 12th century castle build on top of rocks on a hillside, which could be the setting for the Tower of Joy.
For fans of the TV series who have not read George RR Martins' books, the Tower of Joy was where Ned Stark (whom we last saw losing his head at the end of season 1) killed Knight Arthur Dayne while he was defending the building in which his sister, Lyanna Stark, was safe inside.
HBO has confirmed it is casting an unnamed character called "Legendary Fighter", which has led some to believe Arthur Dayne will be putting in an appearance next season.
The Castillo do Zafra, thought to be the Tower of Joy:
The casting call described the character as "a man in his thirties or forties who is a great swordsman and a paragon of knighthood".
If the TV series elaborates on this passage in the book, especially seeing as it looks likely there won't be another novel from George RR Martin to base more complicated plot lines on for quite some time yet, could we be set for a flashback in season six? And might it even involve Sean Bean making a re-appearance as Eddard "Ned" Stark?
While Game of Thrones is not well-known for using flashbacks (creators used the format for the first time last season when Cersei was seen as a child visiting a witch's cave), the widely discussed fan theory - better known as R+L=J - about Jon Snow's real parents throws up some exciting possibilities.
It suggests Lyanna Stark and Rhaegar Targaryen are Snow's real mother and father, thus making him Ned's nephew and Robb's cousin, as well as a cousin o Daenerys Targaryen . In the books the Tower of Joy was the place where Ned Stark found Lyanna lying in a bed of blood, which is thought to be a result of childbirth.
Knowing that any child of a Targaryen would be slaughtered by Robert Baratheon, Ned is thought to have promised Lyanna he would raise the boy as his own, giving Jon the "Snow" surname and protecting his identity by passing him off as his illegitimate offspring.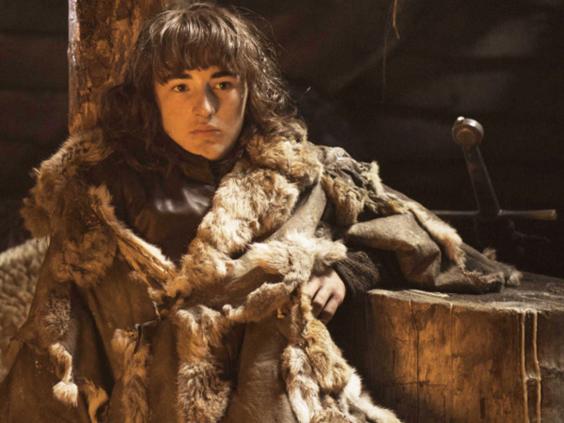 It was also confirmed recently that Bran Stark (Isaac Hempstead Wright), who didn't appear in season 5, will definitely feature next season. In the books his character has many dreams about the past, one of which sees a father praying for forgiveness from his wife and vaguely asking for children to "grow up as brothers".
Can all this be predicated on one casting call and one confirmed filming location? It is rather tenuous – but then again, this is Game of Thrones.
There's still nine more months for more extrapolated fan theories to circle the internet until season six begins.