When he's not pressing princes' eyeballs inside their skulls in Game of Thrones, Hafthór 'The Mountain' Björnsson is a record-breaking weightlifter.
This week he became the first man ever to win the title of strongest man in Iceland (his home country) five years running.
It being Iceland, most of the events were very traditional and involved lifting various mammoth rocks and boulders.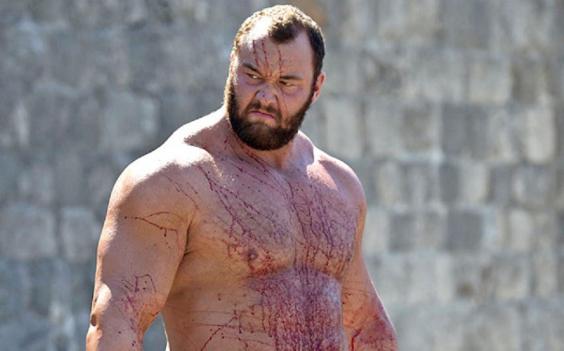 One saw Björnsson have to lift five Atlas stones each weighing 350 pounds, and upon placing the last one on pallets he proceeded to rip his shirt to shreds and grunt.
While he is known as The Mountain in Game of Thrones, hired brawn often employed for trials by combat, in real life Björnsson's nickname is Thor.
In 2014, the 26-year-old  became the strongest man in Europe and the second strongest man in the world.
Reuse content