Just when you thought there wasn't quite enough nudity in Game of Thrones, George RR Martin has given his blessing to a burlesque version of the HBO drama.
Burlesque is Coming: Game of Thrones is billed as a "hilarious and sexy parody"  based on Martin's bestselling A Song of Ice and Fire saga, from Virgina-based burlesque company Blacklist Burlesque.
The show will be performed at Sante Fe's Jean Cocteau Cinema, which was bought by Martin in 2013 after falling into disrepair.
Martin has a few thoughts of his own on endorsing a parody burlesque version of his fantasy world.
"For those who don't know the basic history of burlesque, it is an art form that has thumbed its nose at upper-class cultures and social conventions for hundreds of years," he wrote on his Live Journal.
Ever the history buff, he continued: "In the 17th and 18th centuries, the umbrella term 'burlesque' covered many varieties of theatrical lampooning or 'travesty'.
"In the 19th century, burlesque producers and performers would take over specific arias and oratorios from famous operas, and rewrite the lyrics for comedic effect - just like 'Weird Al' Yankovic! In other words, the middle and lower classes got to knock 'serious' art off its pedestal from time to time."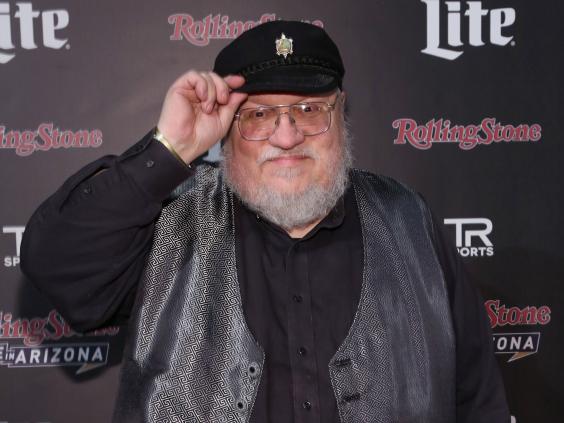 Perhaps Martin has taken a leaf out of burlesque's parodying ways in the upcoming Game of Thrones series, which is due to see a theatre troupe mock the world of Westeros.
Matrix actress Essie Davis and Richard E Grant have been signed up to play a significant role in the 'play-within-the-show', which is likely to put Queen Cersei's nose even more out of joint.
Readers' favourite lines from Game of Thrones
Readers' favourite lines from Game of Thrones
1/10 Jon Snow

'We are only human, and the gods have fashioned us for love. That is our great glory, and our great tragedy.'

HBO

2/10 Tyrion Lannister

'Never forget what you are, for surely the world will not. Make it your strength. Then it can never be your weakness. Armor yourself in it, and it will never be used to hurt you.'

3/10 Tyrion Lannister

'Death is so terribly final, while life is full of possibilities.'

HBO

4/10 Ned Stark

'A ruler who hides behind paid executioners soon forgets what death is.'

5/10 Tyrion Lannister

'A mind needs books as a sword needs a whetstone, if it is to keep its edge.'

HBO

6/10 Cersei Lannister

'When you play the game of thrones, you win or you die. There is no middle ground.'

HBO

7/10 Barristan Selmy

'They say night's beauties fade at dawn, and the children of wine are oft disowned in the morning light.'

HBO

8/10 Ned Stark

'If you would take a man's life, you owe it to him to look into his eyes and hear his final words. And if you cannot bear to do that, then perhaps the man does not deserve to die.'

9/10 Tyrion Lannister

'Let them see that their words can cut you, and you'll never be free of the mockery. If they want to give you a name, take it, make it your own. Then they can't hurt you with it anymore.'

HBO

10/10 Jorah Mormont and Daenerys Targaryen

'The common people pray for rain, healthy children, and a summer that never ends,' Ser Jorah told her. "It is no matter to them if the high lords play their game of thrones, so long as they are left in peace.' He gave a shrug. 'They never are.'

HBO
Reuse content