Glee might be forced to change its title after losing a trademark dispute appeal with a British comedy club of the same name.
The Glee Club's owner Mark Tughan filed a lawsuit against the US musical comedy in 2011, claiming that customers were put off attending his clubs because they thought they were associated with the hugely popular teen series. 
"The similarity of the names and branding in the same field of entertainment services has led to us losing custom and hampered our ability to establish our brand of cutting edge live comedy," he argued.
The court ruled in 2014 that 20th Century Fox had breached The Glee Club's 1999 trademark rights with its broadcast of Glee in the UK, but Deputy High Court Judge Roger Wyand confirmed that the order for Fox to rename Glee would only come into effect once the Court of Appeal backed his judgement.
Fox launched an appeal but lost on Monday, with Lord Justice Kitchen finding that "there exists a likelihood of confusion".
Win. All over again in the Appeal Court! pic.twitter.com/M12RF7BlDH

— Mark Tughan (@marktughan) February 8, 2016
Tughan expressed his "great relief" at the court's decision to uphold its earlier judgement and hopes that it will "bring closure to the end of this whole saga".
"It has been going on for years and it really is a David versus Goliath situation," he said. "I cannot tell you how much it means to us. But the great thing about this is it proves that little companies can stand up for their rights."
Fox issued a statement saying that it "notes the Court of Appeal's decision and welcomes its consideration of the outstanding issues".
"We remain committed to proving the merits of our case and to delivering Glee to all of its fans in the UK," a spokesperson said.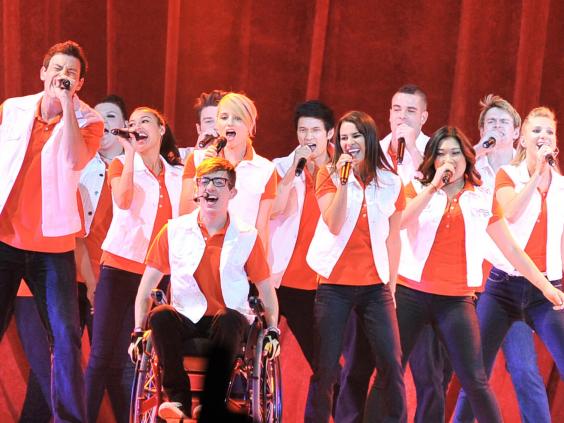 Fox's lawyers have confirmed that the company will continue to appeal against the "catastrophic consequences" involved with rebranding Glee, with repeats, DVD sales, stage show performances and downloads all set to be affected.
The case is still ongoing and could be referred to the European Court for another judgement. That decision is expected to be made in the next few months. 
Fox insists it had no prior knowledge of The Glee Club and will not be renaming Glee until the appeals process has been fully exhausted.
Reuse content