Actor James Norton has defended violence towards women on television, saying that these stories "need to be told".
The 29-year-old actor shot to fame earlier this year in Sally Wainwright's harrowing drama Happy Valley after playing kidnapper Tommy Lee Royce.
Norton's role involved a number of disturbing scenes, including one in which Royce viciously attacked a female police officer, played by Bafta-winning actress Sarah Lancashire, leaving her with a bloodied face and on the verge of death. 
The brutality of that scene led to some viewers complaining to the BBC and Ofcom, however Norton has defended the show, saying that it was necessary to the plot.
Speaking to The Independent, he said, "That type of violence does happen and that story needs to told", adding "I think there's a lot much more gruesome stuff out there like Game of Thrones."
"If you look at the violence in Happy Valley, the actual hits and explicit violence was actually quite minimal."
The actor explained that he received an email from a domestic violence victim thanking him for his portrayal as Royce and telling the story in such an honest way.
"We'd have a hell of a lot more complaints if there weren't any stories about violence towards women, everyone would be fuming at the fact that no one's telling the truth – and that truth needs to be told. People need to confront it and therefore hopefully stop it."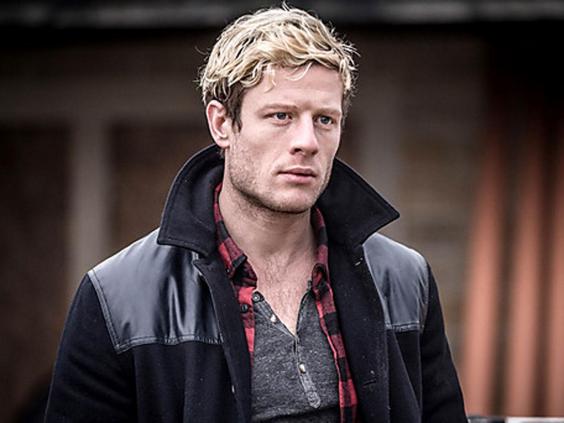 Norton admitted that it took him a while to leave the Happy Valley villain behind and that he kept having strange dreams after the show "crept into [his] subconscious".
He is now playing the crime-solving village vicar, Sidney Chambers, in ITV's period drama Granchester, which he said has helped him to move away from Royce.
The series has been adapted from James Runcie's novels and also stars Robson Green as police detective Geordie Keating.
The finale of Granchester airs at 9pm on ITV tonight.
Reuse content