It was yet another Great British Bake Off first in everybody's favourite tent with the inaugural Tudor Week, and in true Henry VIII style, one baker was given the chop.
This week we said goodbye to Benjamina, who had been a hot bet to win the show based on her stunning Instagram posts alone before the series kicked off, while Candice was named star baker once again after creating a stunning Game of Thrones-inspired peacock. 
This week's signature challenge saw the bakers tasked with serving up a savoury stuffed pie yummy and well-presented enough to satisfy kings and queens. For the technical, they were asked to make knotty jumbles (a cookie-like pastry popular in the Middle Ages), while the flamboyant showstopper demanded masterful use of marzipan.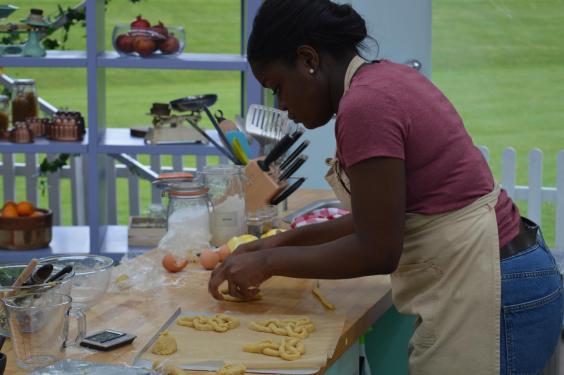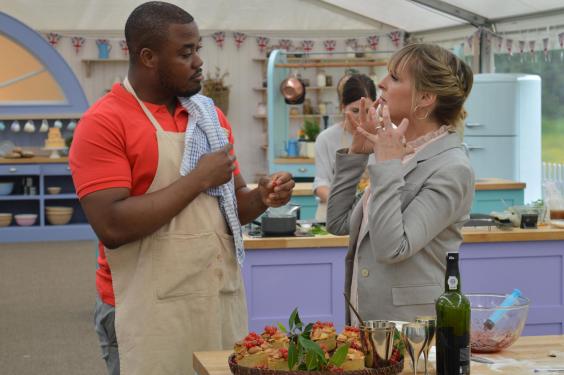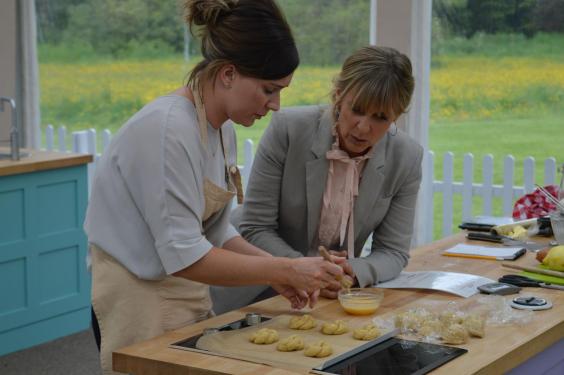 Naturally, Andrew's centrepiece was easily the most memorable, thanks to dubiously placed 'jousting poles' that sparked sniggers around the tent.
"The jousting pole really should've gone on the hand, on the edge," said Paul, barely containing himself.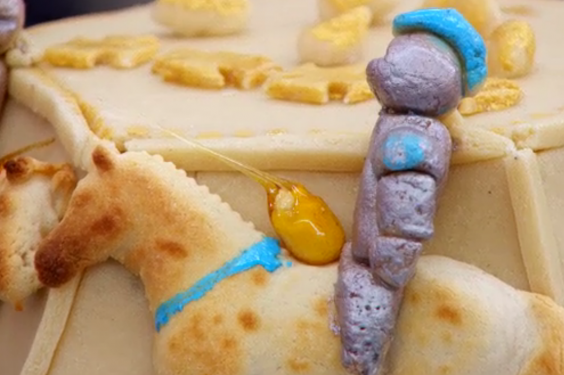 Candice will be joined by Selasi, Andrew and Jane in the semi-final next week, before the last grand final on the BBC (sob) airs on Wednesday 26 October.
The Great British Bake Off airs at 8pm on BBC One
Reuse content