After Hollyoaks broke new ground by becoming the first British soap opera to see a major gay character diagnosed as HIV positive, the show is embarking on another hard-hitting storyline as one of its characters begins a battle with Motor Neurone Disease.
Patrick Blake, the controlling head teacher played by Jeremy Sheffield, will disclose to his secretary Theresa McQueen, played by Jorgie Porter, that he has been diagnosed with the incurable condition on Monday's show.
The storyline is believed to be a first for a soap opera and the show's writers have been working with the Motor Neurone Disease Association (MDNA) to develop the plot.
In pictures: The famous do the ice bucket challenge
In pictures: The famous do the ice bucket challenge
1/16 Lady Gaga

Lady Gaga managed to keep an admirably straight face as she poured what looked like a solid silver bowl of cold water over herself

HipHopForever/Youtube

2/16 Homer Simpson

Fans were overjoyed when their favourite yellow cartoon character got involved in the campaign to raise money to help those suffering from ALS. As per usual with Homer Simpson, things escalated quickly

YouTube/Fox

3/16 Reece Witherspoon

One of those who have arrived slightly late on the scene, actress Reece Witherspoon looks nervous but resolute as she has a bucket of ice-cold water chucked over her head

Instagram/Reece Witherspoon

4/16 Lily Allen

Lily wore a bikini as she self-administered her bucket of icy water. She thanked Jess Glynne for the nomination, and passed the challenge onto Mark Ronson, Millie Mackintosh and rapper Giggs

Instagram/lilyallen

5/16 Daisy Lowe

Celebrity ALS Ice Bucket Challenge videos seem to be coming in faster than we can watch them - model Daisy Lowe is one of the most recent to get involved. She was nominated by Sun journalist Dan Wooton, and passed it on to radio presenter Nick Grimshaw and Abbey Clancy

YouTube

6/16 Bill Gates

One of the first to go viral on YouTube, Bill Gates had freezing water tipped over him in a bid to raise millions of dollars to fight the illness ALS

thegatesnotes/YouTube

7/16 George W. Bush

It felt like quite an important moment when the former President of the United States accepted nominations from his daughter Jenna Bush Hager, golfing champion Rory McIlroy, Woody Johnson, and Jim Harbaugh. He nominated 'my friend Bill Clinton'

George W.Bush/Facebook

8/16 Jimmy Fallon

In an official letter this week, the ALS Association said: 'Never before have been in a better position to fuel our fight against this disease.'

NBCU Photo Bank via Getty Images

9/16 Tom Hiddleston

Amyotrophic lateral sclerosis affects the brain and the spinal cord. Motor neurons degenerate and die which makes it increasingly difficult to move muscles

YouTube

10/16 Rita Ora

There is no known cause of ALS, though there is a proven hereditary factor in some cases

REX/Broadimage

11/16 Taylor Swift

There is also no known cure, though the millions being raised by the ALS association will go towards researching these great unknowns

TUBEBREAKINGNEWS/YouTube

12/16 Oprah Winfrey

The illness is also known as Lou Gehrig's Disease, named after the all-time great baseball player from the early 20th Century whose time at the top ended when he was stricken with the illness in 1939

13/16 Mark Zuckerberg

The Facebook founder is unarguably the master of the challenge, who – following his drenching – saunters off

TV iGosu/YouTube

14/16 Justin Bieber

Bieber's first attempt was pretty naff: he didn't quite get it and decided not to use ice or a bucket to complete the challenge. Obviously, the internet moaned at him and he was brilliantly peer pressured into having another go

Swaggy Bieber/Youtube

15/16 Justin Timberlake

Celebrities have been nominating one another to do the challenge

16/16 Christiano Ronaldo and Marcelo

The challenge is now making its way over to this side of the Atlantic, former Manchester United players Paul Scholes and Gary Neville both doused themselves in cold water for a terminally ill fan

MaximumFootballHD/YouTube
Following the awareness raised about the disease by Eddie Redmayne's portrayal of Stephen Hawking in The Theory of Everything and last year's Ice Bucket Challenge, the new storyline will portray Blake's struggle to come to terms with his diagnosis.
Sheffield's character was involved in the award-winning domestic violence storyline last year, the fall-out of which sees Blake struggling to hide his battle with the disease as he tries to gain custody of his baby daughter from his now estranged wife, Maxine Minniver, played by Nikki Sanderson.
Former Holby City star Sheffield, 49, said he hoped his character's illness would "captivate people's hearts and minds".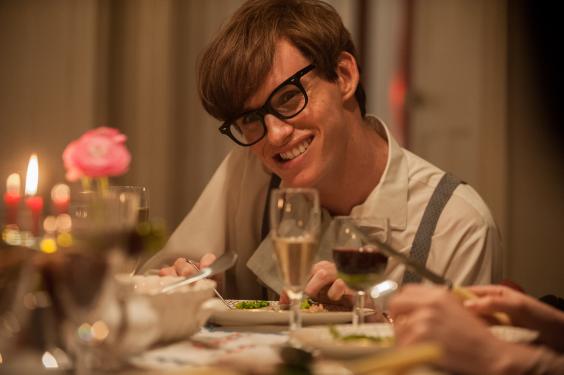 He said: "Patrick recognises his symptoms of MND but he is in denial, having seen his father deteriorate and die of the same illness he is unable and unwilling to fully accept the truth.
"He endeavours to keep his diagnosis secret as admitting the truth could jeopardise his chance of getting full custody of his beloved baby daughter, Minnie.
"For Patrick the idea of not being in control, of relinquishing his power, is unthinkable and it will be interesting to see how the man who needs to control everything and everyone in his life copes with something that he cannot influence."
The actor's character has already been displaying signs of the disease in the lead-up to today's big reveal.
According to the MNDA, the incurable disorder kills five people per day in the UK.
A rapidly progressing disease affecting the brain and spinal cord, it targets the nerves that control movement, leaving people able to think and feel but "locked in a failing body, unable to move, talk, and eventually, breathe".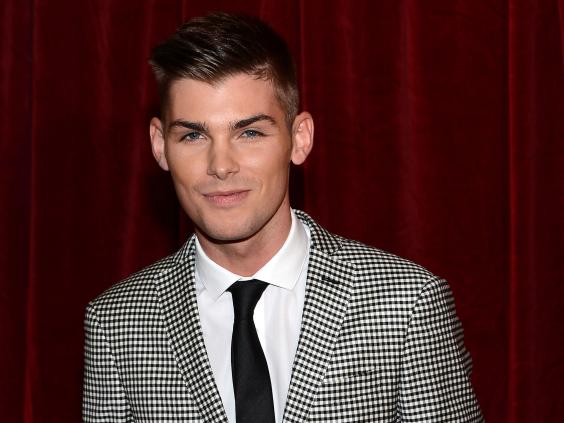 Experts at the MNDA's care clinic in Oxford worked with the soap's writers and stars.
Sally Light, the charity's chief executive, said: "It's vital that we educate a young audience. Some of them will have done the Ice Bucket Challenge and now, through the drama unfolding week by week, will realise the devastating impact of MND and just why that was so important.
"I know of a family that sadly has experience of losing someone to MND and who has already recognised the subtle symptoms in Patrick as MND, which shows just how realistic Jeremy's portrayal is.
"Hollyoaks is well known for successfully tackling issue-led storylines and we have every faith that Patrick's battle against MND will be no exception."
Additional reporting by PA
Reuse content