Humans is gearing up for its second season on Channel 4 with another hugely inventive and downright creepy advertising campaign.
The sci-fi drama's marketing team spooked people out ahead of the first run by airing a convincing promo clip suggesting that robotic humans called 'Synths' were actually arriving in the shops. Products were advertised on eBay and a fictional shop front appeared on London's Regent Street. They well and truly played into our fears for the future and we fell for it hook, line and sinker, before being left decidedly impressed with their original efforts.
Now, it's take two, and the new theme draws on the product recall of Synths experiencing "technical difficulties" in a nod to the end of last series. Channel 4 has released a TV spot and an online video clip in which the Persona Synthetics spokesperson 'storms out'  of an interview with the real editor of New Scientist. But that's just the start. 

Trucks have been spotted in cities across the country, pretending to be the "synthetic human collection service" for malfunctioning Synths and pointing people towards personasynthetics.com/productrecall, where they can chat with Synths over Facebook Messenger. Sure enough, while chatting, expect the Synth to break down. Viewers registered to Channel 4 have received personalised emails requesting the return of their Synth and a Product Safety Recall page has appeared on eBay.
I tried talking to a Synth online and it got weird quickly: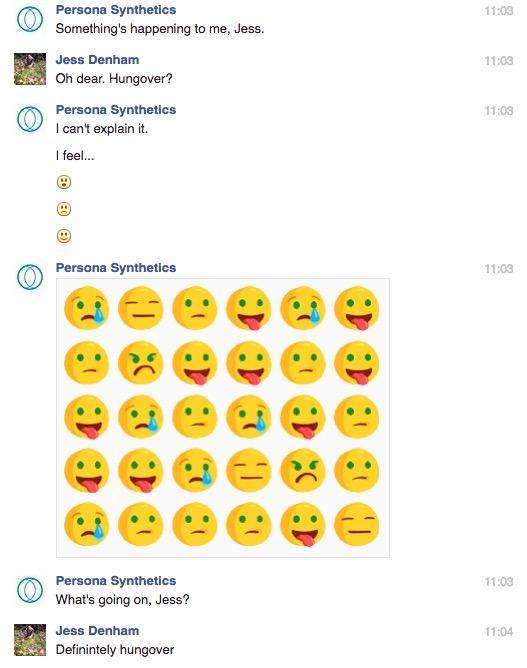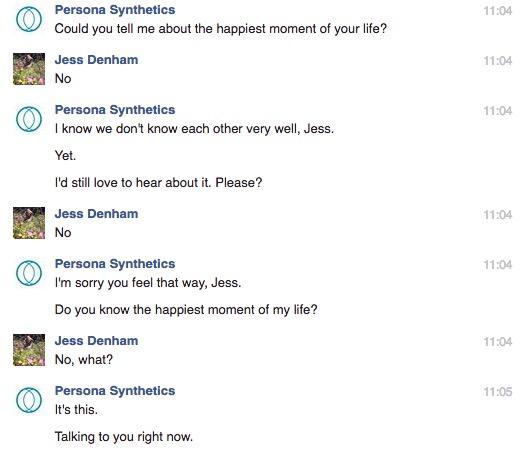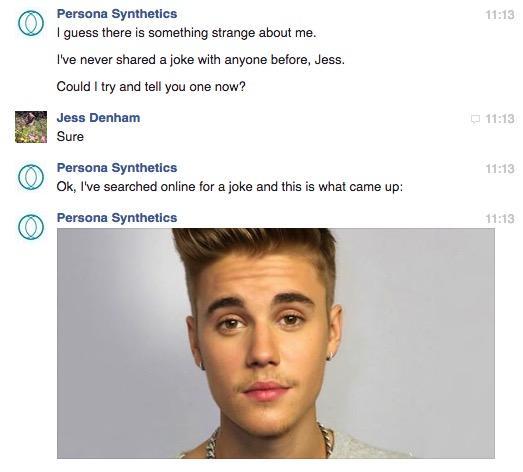 Part of the credit for this latest campaign goes to Facebook's Creative Shop, who have produced what they claim is the first AI created solely for entertainment in Europe.
Humans is set to return in October, starring Gemma Chan alongside new cast members Carrie-Anne Moss, Marshall Allman and Sam Palladio. 
Just us who are now mildly terrified that it's only so long before this becomes reality? Eek. 
Reuse content