Going out about our daily lives as we do, it's easy to forget that, over on ITV, Jeremy Kyle is still getting reliably outraged at working class people on a daily basis.
I'm convinced he's going to snap one day and supernova, possibly engulfing most of the greater London area, and there was more evidence to back this up yesterday during the excellently titled debate: 'Accept I'm with your daughter and I don't want to sleep with you!'
Asked why she doesn't "damn well work" and set an example for her children, the mother said she's "got a dog to look after, how does a dog get walked if you're at work?"
Jezza paused, trying to digest this question for a few moments, seething, before going full Nicolas Cage (around 3 mins in below).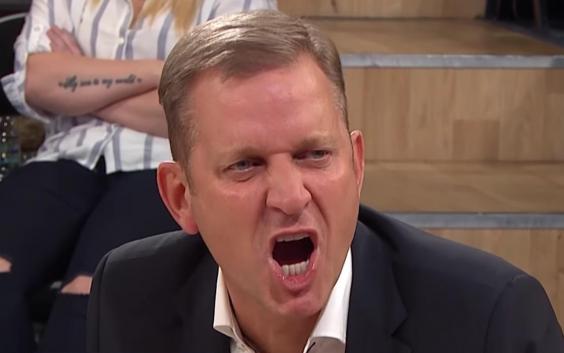 "HOW DOES A DOG GET WALKED IF YOU'RE AT WORK?!" he screamed. "SELL THE DOG AND GO TO WORK AND PAY FOR YOUR OWN LIFESTYLE!"
He then did a piece to camera, declaring "the world's gone nuts".
Jeremy Kyle's most memorable guests
Jeremy Kyle's most memorable guests
1/5

Social media had a meltdown over Gemma Swift's bad teeth, which were later fixed and paid for by Kyle's show

2/5

'Parrot Man' had his ears removed to look more like a parrot

3/5

Chelsea's eyebrows were dubbed 'spermbrows' by social media useres

4/5

One of the most controversial DNA tests of transsexual father left many stunned

5/5

Guest Vinnie angered Jeremy Kyle when he revealed he slept with his entire family
I highly recommend watching it back at 0.5 speed to really accentuate his rage.
Reuse content