David Letterman became well known for hosting upcoming musical talent on his Late Show (and often commenting on how good the drums were), and it looks like his replacement is set to follow in his tradition.
Stephen Colbert has confirmed he will be welcoming Kendrick Lamar as his first musical guest when the CBS show begins again in September.
Kendrick Lamar is hardly upcoming, having released his critically acclaimed third album To Pimp A Butterfly earlier this year, but his booking by TV execs implies the show will continue to host exciting musical acts - even if it's without Letterman's foot-tapping.
The rapper also appeared as Colbert's last musical guest on The Colbert Report to perform an untitled song in December.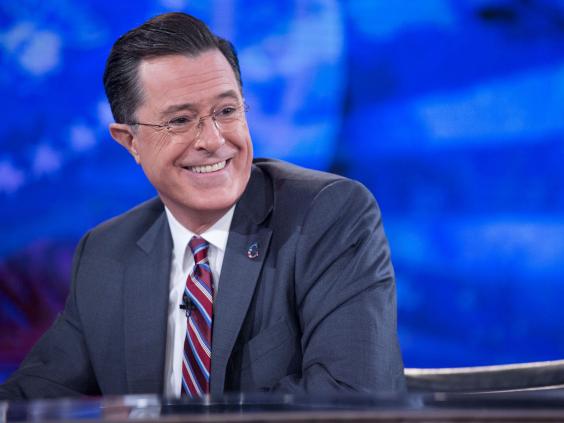 Kendrick will join already confirmed guest George Clooney for the CBS talk show when it returns on Tuesday 8 September.
Colbert, 51, ended The Colbert Report after nine years on Comedy Central in December. He was confirmed to succeed Letterman's 33 year hosting stint in April 2014.
David Letterman through the years
David Letterman through the years
1/10 David Letterman

Jay Leno, left, hosted by David Letterman on The Tonight Show in 1979

NBC Universal

2/10 David Letterman

David Letterman sits at his desk on the television series 'Late Night with David Letterman,' New York, 1986

3/10 David Letterman

David Letterman holds an Emmy trophy after his win in 1987

4/10 David Letterman

David Letterman will retire after 31 years as America's longest-standing late night TV show host

AP

5/10 David Letterman

Madonna holds hands with television talks show host David Letterman at the 11th Annual MTV Video Music Awards in New York in 1994

6/10 David Letterman

David Letterman and Harrison Ford ride horses named Chase and Shane outside the Ed Sullivan Theater in New York, 2011

7/10 David Letterman

David Letterman speaks onstage at the First Annual Comedy Awards at Hammerstein Ballroom in New York City, 2011

8/10 David Letterman

David Letterman and Oprah Winfrey attend 'A Conversation With David Letterman And Oprah Winfrey' at Ball State University in Muncie, 2012

9/10 David Letterman

David Cameron was welcomed on to the Late Show by host David Letterman to the tune of the house band playing Rule Britannia and dry ice pumping into the studio to replicate a London fog

Reuters

10/10 David Letterman

US President Barack Obama tapes an appearance on the 'Late Show with David Letterman' in New York, 2015