A French satirical TV puppet show inspired by Spitting Image in Britain may have its strings cut after 27 years of insolence and mockery.
A billionaire entrepreneur who took over the cable channel Canal Plus in April is said to be determined to kill off the nightly political puppet theatre, one of the most creative and loved shows on French television.
An online petition is circulating which demands urgent action to save Les Guignols de L'Info for the nation. The hashtag "#touchepasauxguignols" (hands off the guignols) was one of the highest trending items in the French language version of Twitter.
Staff members said that the billionaire businessman, Vincent Bolloré, a friend of former President Nicolas Sarkozy, insists that the show must not return after its summer break. At most, they said, Canal Plus might be allowed to run a single show on a Sunday, instead of the seven minutes of ribaldry every weekday night which has skewered generations of French public figures since 1988.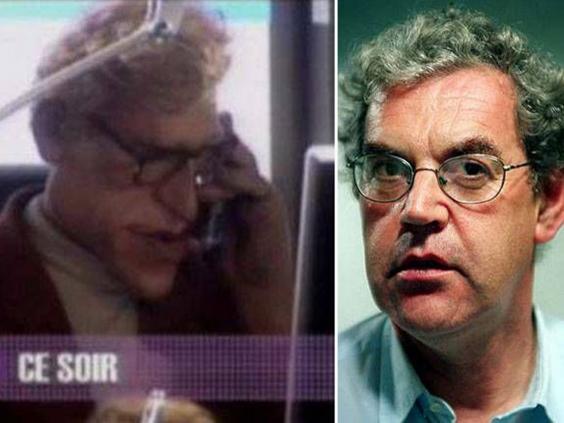 One source within Canal Plus said: "It is astonishing that in the year of the [jihadist] attack on Charlie Hebdo magazine, he should be gunning for a programme that keeps satire alive on television."
Canal Plus refused to comment. The cable TV company is owned by the conglomerate Vivendi, which has been controlled by Mr Bolloré's business empire since April. Sources within the cable company told Le Monde that a decision could be taken on Friday.
Mr Bolloré is reported to want to reverse falls in the overall Canal Plus audience by moving away from the cheeky, unconventional style of its current affairs programmes. Figures for Les Guignols remain strong, but the station's main channel has been losing young viewers to the internet and movie streaming channels like Netflix.
In a radio interview in February, when his takeover of Vivendi was certain, Mr Bolloré said there was "sometimes too much derision" on Canal Plus, without naming Les Guignols. "Sometimes it is a little wounding and unpleasant," he said. "Mocking yourself is fine. Mocking others is less fine."
The same evening the puppet show rolled out its smarmy puppet version of Mr Bolloré, described as "our new boss". He was asked to define "acceptable derision".
Spitting: Photographs by Andrew Bruce & Anna Fox
Spitting: Photographs by Andrew Bruce & Anna Fox
1/6 Spitting Image

There is a close-up portrait of Thatcher in blue with her Tory badge. "We also undressed her and shot her with her shirt and jacket undone to reveal foam and latex breasts and stomach. In another she has her hand on her head and mouth dropped open as if she is about to cry," says Fox.

Photographs by Andrew Bruce & Anna Fox

2/6 Spitting Image

The vivid pink photograph of Norman Tebbit, who was portrayed in the show as a bully and a thug, shows him wearing a biker jacket and leather hat. "We could change the position of the eyes and the mouth could drop further open," she says. "But the puppets were meant to have hands inside them, so it was hard to arrange the faces correctly."

Photographs by Andrew Bruce & Anna Fox

3/6 Spitting Image

Edward Heath has been undressed and strung up to the ceiling with thread. "It exposes his foam arm and the unexpected construction of the bodies under the clothes," says Fox. "It explores the fact that politicians are being shamed all the time. It also reveals the ingenuity of the people who made the puppets, which were so bizarre but so believable at the time."

Photographs by Andrew Bruce & Anna Fox

4/6 Spitting Image

Cecil Parkinson's head (pictured) is on a monopod set against a burgundy backdrop as if he has been beheaded while Brittan looks like a monster coming out of blackness. "They were the only head-only shots – in all the photographs the puppets look deflated or as if something has gruesome happened to them," says Fox.

Photographs by Andrew Bruce & Anna Fox

5/6 Spitting Image

Michael Heseltine is perched on a stand wearing his German army shirt costume. "You can see some of the operating wires hanging out of the bottom of his shirt like his insides are falling out," says Fox.

Photographs by Andrew Bruce & Anna Fox

6/6 Spitting Image

The pair collected 10 puppets from Hyman's Savile Row gallery, including Margaret Thatcher and Norman Tebbit, which were crumbled in their cardboard boxes with orange latex poking out from underneath their clothing.

Photographs by Andrew Bruce & Anna Fox
Les Guignols de L'Info is a spoof news bulletin which goes out at 8pm each evening, at the same time as the most-watched news shows on the main commercial and public channels, TF1 and France 2.
By occupying this prime-time slot, critics say, the show allows its largely young audience to watch a mocking version of the day's news rather than a "serious" version. This, they say, has contributed to the aggressively anti-political and anti-establishment mood of France.
Thus the puppet version of President François Hollande is a well-meaning but simple-minded ditherer; the guignol version of Mr Sarkozy is a self-obsessed man with uncontrollable bodily ticks; the puppet Dominique Strauss-Kahn is an oily narcissist dressed in a leopard-skin dressing gown.
Some may conclude that the "mocking" and "real" versions are uncannily similar. Les Guignols was inspired by the Spitting Image puppet show which ran on ITV in Britain from 1984 to 1996. The scripts for the latex puppets are written and re-written to reflect the day's events up to a few minutes before the show.
The demise of Les Guignols would be a personal blow to The Independent. Briefly, in 2007-08, the show had an enigmatic, soft-spoken puppet with an atrocious English accent who was introduced as "John, the correspondent of a British newspaper in France". He was tall with curly grey hair and glasses.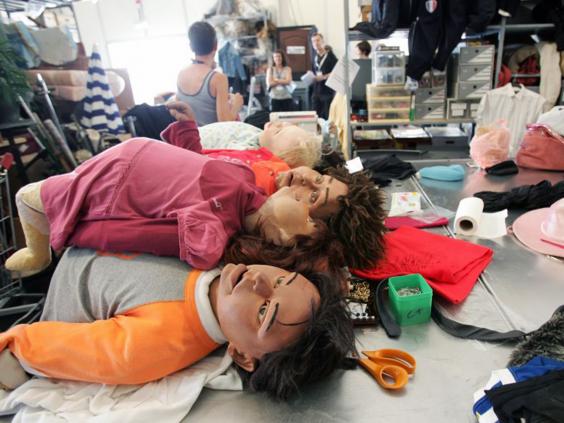 Family and colleagues said the "John" puppet was either an uncanny coincidence or the only guignol less grotesque than the original. He had brief, linking roles. He was, for instance, shown teaching an allegedly biased French radio interviewer how to write a newspaper story during the 2007 election campaign.
The interviewer wrote: "Ségolène Royal is a tart." The John character said primly: "No, you will have to change that. It's a personal opinion and not generally accepted." The interviewer changed his story to read: "Everyone knows that Ségolène Royal is a tart."
Reuse content