Louis CK's semi-autobiographical series Louie is to premiere on FX on 9 April, with the comedian saying that season 5 has a "goofy and playful feeling".
Last year's batch of episodes were praised for their more dramatic tone, having an almost Woody Allen-esque feel as Louis struggled to communicate his feelings for Pamela.
Speaking about getting the balance right between drama and comedy, he told the Television Critics Association on Sunday: "I like telling these stories.
"My favorite work that I see in TV and movies have both [comedy and drama]. … things like Raging Bull and Goodfellas — they're hilarious movies. They're dramas but they make me laugh."
"This season is more laugh-centric and funny than season four, The feeling I was having when I wrote the season… was a goofy and playful feeling."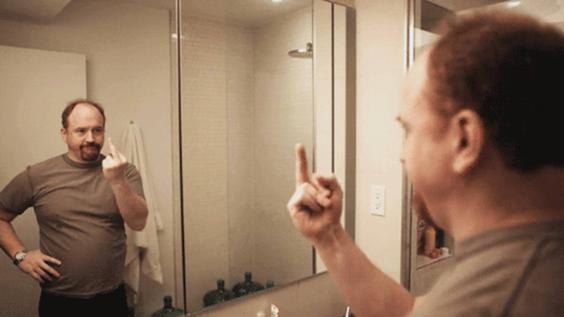 C.K. also discussed the controversy over the scene in which his character forced himself on Pamela.
"It was meant to be funny. To me she wasn't scared in the scene. She was annoyed. To me she was never under my control in the scene. She was never in danger."
Adlon has herself been given a new show by FX called Better Things, which she will write and star in with C.K. directing.
"In Better Things," an FX synopsis explains. "Adlon plays "Sam," a working actor trying to earn a living, navigate her daughters' lives, have fun with a friend or two, and also – just maybe – squeeze in some sex once in a while.  Her life is funny to watch, but you wouldn't want to live it (except sometimes)."
Louie season 5 premieres on Thursday 9 April.
Reuse content